Skip Navigation
Website Accessibility
Quilt Love is in the Air! New Valentine's Projects Now in Store.

We're sweet on wool at The Wagon.
What can we say? There's just something wonderful about working with wool. From applique to rug hooking, we've got a wagon full of the stuff and it's still not enough for our wool-lovin' hearts. As you know, we have a full spectrum of felted wool all hand-dyed by our own Marianne Michaels and Kathy Shinners. Those two talented gals just brought in several new wool projects perfect for Valentine's Day and luscious new wool bundles in colors that will make your heart pitter-patter. Several small wool handwork projects are kitted up and ready to stitch like the darling LOVE Mini Pillow for just $7.99. Or kindle a passion for working with wool on cotton as you applique a stunning wall quilt like the Little Tulip Crossing by Primitive Gatherings. Our kit includes the pattern, background, binding and hand-dyed wools for applique for $121.99. When it comes to quilts; all the color, all the layers, all the texture of wool and cotton is a romance for the ages.



If you've never tried wool applique before or just need some advice, stop in and ask our wool experts! What needles are best for certain stitches? Which threads are right for the look you want? Which scissors are perfect for cutting out wool pieces (hint: they're literally called Perfect Scissors and we've got every size)? We carry everything you need to create your own wool masterpiece. If you missed our recent wool applique demo, never fear! We have two more on the schedule. Mark your calendar for Tuesday, March 15, 2:00 or Tuesday, May 3, 5:00 and join us in the Schoolhouse for a free, one-hour, wool applique demo with Marianne and Kathy.

Once you see just how relaxing wool applique is to do, you will be excited to start your own project!



The design shown below is one of twelve patterns from the A Round the Year collection by Sew Cherished. Collect all twelve and feed your craving for wool applique all year long! Our kits include the pattern and hand-dyed, felted wool as well as a backing. February's kit even comes with a little key charm for embellishment! Threads sold separately. Display your projects on one of our metal stands and rotate your projects seasonally for easy handmade decor.


Last week I introduced an exciting new EasyPiecing Grid class and showed you some of the project options available. Well, here's one more to consider! Love You Forever is a quilt made using 12 panels of 1.5" EasyPiecing Grid to lay out cute X's and O's! Join Heather Dunn for a special "Be My Valentine" EasyPiecing class on Saturday, February 12th, from 9:00-1:00
You get to choose from five different Valentine EasyPiecing projects that vary in size from 2-panel wall quilts to the 12-panel throw quilt shown below. Check out our website for all the details and to view all the options. Select the project that speaks to your heart and Heather will show you how easy it will come together using the grid by TenSisters Handicraft.

Interested in taking the EasyPiecing technique to the next level? Traditional sampler quilts were designed to offer the chance to learn new ways to configure quilt blocks. Now you can make one in an easier, non-traditional way with the Seven Brothers Sampler! Instead of piecing block-by-block, you will piece panel-by-panel for a fun month-to-month project using the Tensisters EasyPiecing Grid! Join Heather Dunn in our Schoolhouse for this Panel-of-the-Month class! We will meet the first Saturday of each month, February through September, and complete 1-2 panels each month. You'll have 14 hours of in-class time throughout this series, and by the end of the 7 sessions you'll have a beautiful sampler quilt. Heather, a Tensisters Easypiecing Grid expert, will give you all the tips and tricks to complete this unique quilt! The first class is coming right up and we still have seats available so jump on board today by registering on our website. If you're unable to join the class but are interested in the pattern, you can buy one here.



cornwagonquilts.com
Stuff-a-Bag Sale Tomorrow!
Saturday, January 29th -- 10am-5pm
It only happens 5 times a year and tomorrow's one of them! Bring your reusable, cotton Corn Wagon Quilt Co. bag into the Quilt Shop and Quilter's Mercantile and receive 20% off any regular priced items you can "stuff" inside. Don't have a bag yet? Purchase one for $5 and reuse it every 5th Saturday for the Stuff-a-Bag Sale! It's a great way to stock up regularly on notions, snag that ruler you've been wanting to try, pick up the newest fabrics at a discount or score some Valentine's gifts for your quilting friends at the Merc!
Vendor registration is now open for our next S.A.B.L.E. Sale!
S.A.B.L.E stands for Stash Accumulated Beyond Life Expectancy. It's real. We know from experience and we want to help you out! Saturday, May 21st we are hosting another S.A.B.L.E Sale in our Corn Wagon Too parking lot! Rent a parking stall for $25 and set up shop 9 a.m. - 3 p.m. with fabric, patterns, kits, notions - - anything quilting related that you're ready to part with. You set your own prices and manage your own transactions for your own S.A.B.L.E Sale! You can even get a group of friends who are also affected by S.A.B.L.E. syndrome and share a space! We'll get the word out! You bring the goods! Reserve your stall today by clicking
here
then join us in May for a day of open-air fabric shopping at The Wagon.
---
Upcoming Sales & Events



Stuff-a-Bag Sale!
Saturday, January 29
Bring your reusable, cotton Corn Wagon Quilt Co. bag into the Quilt Shop and Quilter's Mercantile and receive 20% off any regular priced items you can "stuff" inside. Don't have a bag yet? Purchase one for $5 and reuse it every 5th Saturday for the Stuff-a-Bag Sale!

Monday at the Merc!
Take advantage of 20% off one regular price item of your choice every Monday at the Quilter's Mercantile! Located directly behind the quilt shop, the Merc has gifts for everyone on your list and goodies from Ginger & Rye Bakery! Promotion excludes baked goods and other locally made goods.

Handwork Club
Every Tuesday, 10:00am - Noon
This delightful weekly club is for anyone who would like to work on a hand stitching project while learning new hand stitching skills. It's a great chance to finish our own projects and relax with a fun gathering of sewing friends. No fee to attend. Simply come and join us!

Wrong Price Wednesday is Back!
Every Wednesday our pre-cut fat quarters are only $3.00!

Regular Price $3.75.



Time Out at the Wagon (Open Sew)
Every Wednesday, 10:00am to 4:00pm
Put yourself in Time Out at the Wagon in our School House located directly behind the quilt shop! At times we all need time out from housework, phone calls, and everyday responsibilities. Bring your current sewing project to "Time Out at the Wagon" and do just that. Marsha is looking forward to being in Time Out and hopes lots of you will join her.

Thank you for supporting your local brick-and-mortar quilt shop!


We feel honored to be part of such a wonderful quilt-making community.



We hope you'll visit us again soon,
Jen and the Girls
at Corn Wagon Quilt Co.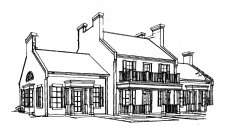 We would love to hear from you!
801-491-3551
cornwagonquilts.com