Skip Navigation
Website Accessibility
Change is Coming -- Quilter's Mercantile Clearance Sale Begins Monday!

The philosopher, Heraclitus, said change is the only constant.
We believe it's an opportunity for learning, progress and ultimately success. No matter the challenge, as creative individuals we welcome the inspiration that follows. Changes are coming to the Mercantile and we are excited to share what we've got up our sleeve! But first we want to thank you for your support of our Corn Wagon Too venture. Offering a gift shop unique to the quilting community has been a fun journey. Mercantile manager, Shannon White, says it's bittersweet to announce the Quilter's Mercantile is closing.

She has poured her heart into the Merc

but having a new direction is a chance to look forward to a new adventure.


So, what do we have in mind for the space? Well, you, our customers have spoken and we have heard the call for more sewing space -- this time on the ground level! We are delighted to announce we will be opening another beautiful retreat room available to rent for sewing events. It will be a flexible environment ideal for guilds to gather, trunk shows, classes and of course, quilting retreats! Thanks to you, Corn Wagon Too has become a building filled daily with our favorite sound -- quilter's conversing happily to the hum of their machines. We can't wait to add a premiere room to our offering that will be similar in function and amenities to our existing retreat space but with the convenience of ground-level entry. Stay tuned for more details such as pricing and opening dates.
To get the ball rolling, we need your help clearing out the space to make room for more sewing!
Beginning Monday, February 14th, regular price inventory at the Quilter's Mercantile will be 25% off!
Some items, such as Christmas decor and CBD products are 50% off!
Handmade artisan goods such as pottery, African baskets, quilt ladders and baked goods are excluded. If you've had your eye on something at the Merc, now is your chance to grab it at a great price. You'll be glad to know we will continue to offer a fun selection of quilter's gifts and goodies at the Quilt Shop in the future so you'll still be able to rely on us for unique finds and delicious treats.
cornwagonquilts.com
ISO Longarm Machine Quilter!
Would you like to be one of the gals at The Wagon?
Do you have experience with free-motion longarm quilting? Would you be interested in learning more about the art? We are looking to add another quilter to our team. You would be quilting for customers here at the quilt shop using our wonderful Bernina longarm machine. Hours are somewhat flexible. If you're interested you may email a resume to chris.chamberlain@cornwagonquilts.com




More Bag Making Classes Added in March!
Shelley Taylor has added more opportunities to learn the love of bag-making and let me tell, you she is the one to learn from. She will walk you thorough the process from beginning prep to the finishing details for unique and functional designs. Click here to hop over to our class schedule and choose from popular patterns such as the Firefly Tote by Noodlehead (top), The BIG Bag by Bodobo Designs (middle) and The Mini Poppins Bag (bottom) by Aunties Two. Class members enjoy 15% off class supplies as well as a 15% discount on regular price items day of class! Come sew with us at the Schoolhouse and come away with a cute new bag and the skills to make more!


Are you intrigued by the beauty and complexity of Lone Star Quilts?
Tami Johnson has developed a technique for planning and making your own Lone Star Quilt design! Her unique pattern guide is included in the cost of this class and will be a valuable resource for future designs. This three-part course will teach you beyond the basics of theory and technique and build confidence as you sew a stunning Lone Star, all your own! Register today online or in-store and join Tami at the Schoolhouse Thursdays, Mar 17, Mar 31 and Apr 21, 10:00 am to 3:00 pm.

In class one, of this 3 class series, you will learn how color placement effects the Lone Star design, draft your color design options and the mathematics that will enable you to create a Lone Star specific to your desired design and size as well as determining the yardage required for your personalized Lone Star.
Classes two and three will be spent cutting, pinning, sewing, and pressing. Followed by more cutting pining, sewing and pressing! You will learn the techniques to create and complete your beautiful design accurately.

There is no kit provided for this class but it's an excellent opportunity to dig into your stash and use up scraps! Or stop in the quilt shop and let us help you select fabrics.
---
Upcoming Sales & Events



Handwork Club
Every Tuesday, 10:00am - Noon
This delightful weekly club is for anyone who would like to work on a hand stitching project while learning new hand stitching skills. It's a great chance to finish our own projects and relax with a fun gathering of sewing friends. No fee to attend. Simply come and join us!

Wrong Price Wednesday
Every Wednesday our pre-cut fat quarters are only $3.00!

Regular Price $3.75.



Time Out at the Wagon (Open Sew)
Every Wednesday, 10:00am to 4:00pm
Put yourself in Time Out at the Wagon in our School House located directly behind the quilt shop! At times we all need time out from housework, phone calls, and everyday responsibilities. Bring your current sewing project to "Time Out at the Wagon" and do just that. Marsha is looking forward to being in Time Out and hopes lots of you will join her.

Saturday Sampler 2022 - Thoroughly Modern Mystery
Beginning Tomorrow Saturday, February 12
We can't wait to see your finished blocks! Kit #2 will be available beginning tomorrow, Saturday, February 12 at 10am. Remember, you have a one-week window to bring in the previous month's finished blocks to receive this month's kit free! Plus, be sure to check out this month's exclusive Saturday Sampler coupon! See you all soon!

S.A.B.L.E. SALE!
Saturday, May 21st, 9:00 am - 3:00 pm
S.A.B.L.E stands for Stash Accumulated Beyond Life Expectancy. It's real. We know from experience and we want to help you out! We've rounded up 20+ S.A.B.L.E. vendors and we are hosting a S.A.B.L.E Sale in our Corn Wagon Too parking lot! They'll have fabric, patterns, kits, notions - - anything quilting related that they're wiling to part with. Think of it as a fabric flea market of giant de-stash where you're sure to find some true trasures. Vendors will set own their prices and manage your own transactions so come prepared with cash or Venmo. Mark your calendar! It's always a great time!

Thank you for supporting your local brick-and-mortar quilt shop!


We feel honored to be part of such a wonderful quilt-making community.



We hope you'll visit us again soon,
Jen and the Girls
at Corn Wagon Quilt Co.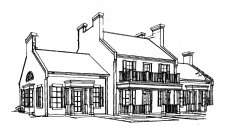 We would love to hear from you!
801-491-3551
cornwagonquilts.com