Trend Watch: Right-Now Quilt Style with the Most Popular Colors and Patterns

What's the in forecast? I'm not talking about the current influx of snow here in Utah (although it is certainly something to talk about). I'm referring to quilt style. What's new? What's old but making a comeback? What's hot? What's coming next in the world of quilt making? Let's discuss. The world is in the midst of a maker's renaissance. Likely the result of pandemic, creative minds across the globe are reimagining the old art of making what we can with our own two hands. Embroidery, knitting, garment-making, and yes, quilting are just a few of the textile arts currently booming. While new ways of working wonders in the needle arts are moving forward at a fast pace, the styles reflected in the finished goods are simple and decidedly reminiscent of the past. What was old is made new again -- in a super hip way.



First, let's talk color. Over the past decade we've been inundated with bold saturated color. The more, the better. Now we're seeing a shift to earthy tones; colors with depth that pay homage to hand-dyed hues. Shades from the natural landscape that surrounds us. The effect is calming with color schemes that are comfortable and relatable. Where we have been playing up vibrant palettes, we are now seeing softer tints awash with watercolor fluidity. Where color contrast has been high and electric, we are feeling toned down and grounded. Think of colors from the prairie; gentle sage, golden flax, muted lavender. Consider a moonlit forest; deep evergreen, midnight blue, glistening granite. Imagine a dessert canyon; pink sand, periwinkle sky and spruce. The quilt above was made by Sara Anderson using the Camp Creek collection by Ash Cascade for Cotton + Steel. A variety of colors are represented in muted, earthy tones that give an organic feel. The Daisy Days pattern by Keera Job of Live Love Sew allows each fabric to stand on it's own in a very modern way while the color scheme is a nod to the past without sacrificing current style. We have kits and patterns for this 80" x 80" classic in-store.



Next, let's examine pattern -- or lack thereof. Solid color fabrics are still making a huge impact but the color combinations, as mentioned above, are toned down or even entirely neutral. Going along with the earthy color trends, patterns and visual textures reflect nature. Flora and fauna can be found in nearly any motif at the moment. Whether bold or hidden, picturesque or stylized, the most popular trends pay homage to earth and sky. Today's fabric designs have a hand-drawn, hand-stamped or hand-painted look. The imperfection of human artistry is king! Our newest arrival from Ruby Star Society (shown above) is a prime example of the organic style we're seeing in fabric design. As a special guest designer for Ruby Star Society, Jen Hewett has designed the Unruly Nature collection to reflect her love for the textures and light of California landscapes. Yardage is available in-store now!



And finally, let's talk about block trends. The traditional blocks of yesteryear have never been more exciting! The trend of revisiting the past is huge in block design. Modern makers are taking the most common quilt blocks and revising them with new techniques, altered scale and creative layouts. Take the Cozy Cabin quilt by Modernly Morgan for example (above). A traditional star block is featured in a simplified log cabin frame offering a secondary pattern as the blocks are laid out. We have kits in-store for piecing this fun 60" x 60" throw quilt with the scrappy blend of prints from Art Gallery Fabrics Lynette Christensen used to piece this modern work of art. Let us help you navigate the current trends here at Corn Wagon. New, up-to-date quilting goods arrive daily so our selection is ever changing!



ISO Longarm Machine Quilter!
Would you like to be one of the gals at The Wagon?
Do you have experience with free-motion longarm quilting? Would you be interested in learning more about the art? We are looking to add another quilter to our team. You would be quilting for customers here at the quilt shop using our wonderful Bernina longarm machine. Hours are somewhat flexible. If you're interested you may email a resume to chris.chamberlain@cornwagonquilts.com
The Firefly Tote Class is coming right up! Don't miss your chance to learn from Shelley Taylor how to put this clever bag together using your own beautiful fabric combination! Choose from two different sizes. The "Tote" size is perfect for a day trip or work bag, and the "Project" size is great for taking knitting, crochet, or EPP projects to a ball game. Both sizes feature a useful drawstring closure and an interior slip pocket. There's a handy outside pocket with an additional zippered pocket so you don't lose your keys. This bag is fun to sew and functional to carry with you on your next outing! Pattern by Noodlehead and supplies sold separately at Corn Wagon Quilt Co. Class will be held in-person at our Schoolhouse Friday, March 18, 10:00am - 3:00pm.
*Image from the cover of the Firefly Tote pattern by Anna Graham for Noodlehead.
It's Game Day! Who in your life needs a quilt paying homage to their favorite University? Sign up for this fun class today and you can easily have their quilt finished in time for graduation! Choose your favorite University and you can make a commemorative quilt for someone you love -- or for yourself! Instructor, Heather Dunn will show you how simple it is to make with Tensisters Easy Piecing Grid! Sew one of these 4 quilts in one of 3 different sizes. The border is included in the piecing. Just choose the grid size (1", 1.5" or 2" finished grid) and make your next Game Day quilt! Patterns available for purchase in class for $10 each. This two-part class is available in person only at our Schoolhouse Monday, March 21 and Monday, March 28, 2022, 6:00 pm to 9:00 pm. Register online or in-store today and we'll be happy to help you select your grid and fabrics here at the shop.
---
Upcoming Sales & Events





Mercantile Clearance Continues!


Take 35% off regular price items at the Quilter's Mercantile! Christmas decor is now 75% off! Promotion excludes handmade goods such as pottery, African baskets and baked goods. Come h

elp us make more room to sew at Corn Wagon Too!



Handwork Club
Every Tuesday, 10:00am - Noon
This delightful weekly club is for anyone who would like to work on a hand stitching project while learning new hand stitching skills. It's a great chance to finish our own projects and relax with a fun gathering of sewing friends. No fee to attend. Simply come and join us!

Wrong Price Wednesday!
Every Wednesday our pre-cut fat quarters are only $3.00!

Regular Price $3.75.



Time Out at the Wagon (Open Sew)
Every Wednesday, 10:00am to 4:00pm
Put yourself in Time Out at the Wagon in our School House located directly behind the quilt shop! At times we all need time out from housework, phone calls, and everyday responsibilities. Bring your current sewing project to "Time Out at the Wagon" and do just that. Marsha is looking forward to being in Time Out and hopes lots of you will join her.

S.A.B.L.E. SALE!
Saturday, May 21st, 9:00 am - 3:00 pm
S.A.B.L.E stands for Stash Accumulated Beyond Life Expectancy. It's real. We know from experience and we want to help you out! We've rounded up 20+ S.A.B.L.E. vendors and we are hosting a S.A.B.L.E Sale in our Corn Wagon Too parking lot! They'll have fabric, patterns, kits, notions - - anything quilting related that they're wiling to part with. Think of it as a fabric flea market of giant de-stash where you're sure to find some true treasures. Vendors will set their own prices and manage their own transactions so come prepared with cash or Venmo. Mark your calendar! It's always a great time!

Thank you for supporting your local brick-and-mortar quilt shop!


We feel honored to be part of such a wonderful quilt-making community.



We hope you'll visit us again soon,
Jen and the Girls
at Corn Wagon Quilt Co.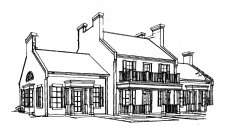 We would love to hear from you!
801-491-3551
cornwagonquilts.com