Our next Curated by Corn Wagon feature
you may recognize as the pattern designer, Splendid Speck. You likely already
follow her
on social media for great quilt inspiration
. If you're participating in our Saturday Sampler BOM, you'll recognize her as the creator behind this year's Thoroughly Modern Mystery Quilt and if you frequent the Corn Wagon, you'll surely know her as one of our talented employees. I'd like you to meet my friend, Suzanne Jackman.


Suzanne is
a mother, quilter, and pattern designer who loves clean, modern designs with a traditional block feel.
Brought up in a home where she was surrounded in quilts, she showed an interest in quilting at an early age and completed her first quilt, a simple patchwork, at the age of 8.


When her children were young, Suzanne's love of quilting was rekindled. Baby quilts were a common gift from Suzanne to all those who were expecting. She taught sewing to local 4H club members for many years, and has enjoyed seeing her students win ribbons at county and state fairs.
She has taught quilting classes to people of all ages and has been featured at quilting shows and meetings to share her quilting journey. Suzanne loves to see others find joy in the creative process.


Suzanne designed her first quilt pattern in 2017 under the brand name Splendid Speck and hasn't looked back. Since then, her patterns have been ordered by thousands of quilters all over the world from Australia, to Europe, and across the United States.
Sketching quilt blocks and designing layouts is a genuine passion for Suzanne. She sees the process as a puzzle and finds satisfaction in solving quilting equations. It's safe to say she is one smart cookie. Whether using a program like EQ or simple graph paper, Suzanne is a true block artist. When it comes to color, Suzanne has got it! She has a natural eye for putting together color stories so it's no surprise that pulling fabric combos is a favorite part of her profession. Other passions include dark salted chocolate, Legos and plants.
Suzanne's addition to our Curated by Corn Wagon Fat Quarter Collection reflects her affinity for modern designs and color stories. The typewriter print from the new Darlings 2 collection by Ruby Star Society caught her eye and from there she built an analogous scheme set off with striking black accents. We can't wait to see what she makes with it! In fact, we invite you to follow along with her quilting journey on Instagram:

@SplendidSpeck

where you just might find a sneak peek at what she's planning for this fantastic set of fat quarters. You can pick up this unique gathering of fabrics Curated for Corn Wagon by Suzanne for $45.00 in store while supplies last. While you're here be sure to give a wave to our friend Suzanne!
Quilters Mercantile Final Day April 1st
No fooling! April 1st will be the last day of business for the Merc. All remaining items are 50% off through next Saturday (locally made items excluded) then the doors will close while we wave our magic wand and...Voila! We will open our new premiere retreat room in early May!


Please note the Merc will be closed tomorrow, Sat, Mar 26.







Cutting strips and counting down the days for the Nova Quilt Class! I've been so excited to learn this fun block technique from instructor Cheryl Wallin. I just couldn't wait to cut into the fabrics I've chosen. When Fabric from the Attic arrived by Guicy Guice, I knew it was just the thing. And how cool will this rainbow of color look against a rough blend of low volumes inspired by Tim Holtz! I may have gotten a little carried away while cutting my fabrics for class and made a few kits (available in-store now)! I'll share the finished quilt after class. There happens to be just a few seats left if you'd like to join me! Register now for our all-day class Friday, April 1st 10:00 a.m. - 5:00 p.m. at the Schoolhouse.

For the Nova quilt, modern starbursts are made using 10" precut squares. In this class you'll learn to piece an easy block, slice it up, and sew it back together for a really interesting look! It's a great pattern for showing off your favorite fabrics. You will learn several new techniques with Cheryl (you're gonna love her)! The Nova quilt was designed by GE Designs Iceland, creator of the Stripology Ruler. I had never tried this type of ruler and thought this pattern would be the perfect chance to give it a go. You know what? I really liked it! I love that this pattern is written so that you can make the quilt with or without the Stripology Ruler from Creative Grids. It's up to you. Either way, you'll come home with new quilting know-how and a striking modern quilt!
Another great class taught by Cheryl Wallin is filling right up... The
T-Shirt Quilt Class
is one every quilter should take! Everyone has shirts that hold memories; vacations, concerts, summer camps, athletic teams, something mom made, something grandpa wore... Instead of letting those shirts sit in a drawer, breathe new life into them by turning them into a T-shirt quilt. You could even crank one out just in time for graduation! From how to cut and stabilize shirts to the easiest way to plan your own unique layout, this all-day class will go over everything you need to know to create your own heirloom T-shirt quilt. Cheryl will demonstrate how to use her favorite T-shirt quilt ruler set from Too Cool T-shirt Quilts. Register today
online
or in-store and start gathering those t-shirts!
---
Upcoming Sales & Events





Mercantile Clearance Continues until it's final day April 1st!


Beginning Monday, March 28th take 50% off regular price items at the Quilter's Mercantile! Christmas decor is now 75% off! Promotion excludes handmade goods such as pottery, African baskets and baked goods. H

elp us make more room to sew at Corn Wagon Too!



Handwork Club
Every Tuesday, 10:00am - Noon
This delightful weekly club is for anyone who would like to work on a hand stitching project while learning new hand stitching skills. It's a great chance to finish our own projects and relax with a fun gathering of sewing friends. No fee to attend. Simply come and join us!

Wrong Price Wednesday is Back!
Every Wednesday our pre-cut fat quarters are only $3.00!

Regular Price $3.75.



Time Out at the Wagon (Open Sew)
Every Wednesday, 10:00am to 4:00pm
Put yourself in Time Out at the Wagon in our School House located directly behind the quilt shop! At times we all need time out from housework, phone calls, and everyday responsibilities. Bring your current sewing project to "Time Out at the Wagon" and do just that. Marsha is looking forward to being in Time Out and hopes lots of you will join her.

S.A.B.L.E. SALE!
Saturday, May 21st, 9:00 am - 3:00 pm
S.A.B.L.E stands for Stash Accumulated Beyond Life Expectancy. It's real. We know from experience and we want to help you out! We've rounded up 20+ S.A.B.L.E. vendors and we are hosting a S.A.B.L.E Sale in our Corn Wagon Too parking lot! They'll have fabric, patterns, kits, notions - - anything quilting related that they're wiling to part with. Think of it as a fabric flea market of giant de-stash where you're sure to find some true treasures. Vendors will set their own prices and manage their own transactions so come prepared with cash or Venmo. Mark your calendar! It's always a great time!

Thank you for supporting your local brick-and-mortar quilt shop!


We feel honored to be part of such a wonderful quilt-making community.



We hope you'll visit us again soon,
Jen and the Girls
at Corn Wagon Quilt Co.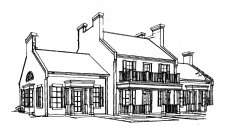 We would love to hear from you!
801-491-3551
cornwagonquilts.com