Skip Navigation
Website Accessibility
It's Gonna be a Wild Ride! Utah Shop Hop 2022

Here along the Wasatch Front we are spoiled to have numerous quilt shops within just a couple of hours of each other. I'm not sure there's anywhere else in the U.S. where quilt shops dot the landscape as abundantly as they do here and we thank our lucky stars. When I speak of our great quilter's community, it's these shops and the makers who frequent them that I'm referring to and it's a beautiful thing to be a part of -- literally! I love visiting different shops, each a delicious gallery of textiles with its own unique flavor. Happy fellow makers to greet you, ready to share their quilt stories and expertise. Captivating color, pattern and, oh, the quilts! So. Many. Quilts. Wouldn't it be a "wild ride" to hit the road with your best quilty friends and spend a few days visiting all the shops? Now's your chance!


Think of this Shop Hop as a fabric filled amusement park with each shop a different attraction. Which "ride" will the Corn Wagon Quilt Co. be? Hint: You're going to
LOVE
it. We've been busy making the
LOVELIEST
quilts and they're beginning to pile up, ready to go on display
just
for Shop Hop!
If you've hopped with us before, you know how much fun we have playing up our theme. It's always a party! The best part is seeing our friends from all over the state and beyond during one week of wild shop hopping. The past two years have been a "wild ride" to say the least and we've missed you. We're more than ready to bring back your favorite quilter's "thrill ride" as you hop from shop to shop along the Wasatch Front. Mark your calendars, start planning your route and count down the days with the shop hop ticker at
utahshophop.com
Thanks for Your Support at the Merc!
It's time to officially close this chapter but we can't do so without offering our thanks for your support of the Quilter's Mercantile. It's been a fun journey! Let's turn the page and look forward to more room to sew at our retreat center. Over the next four weeks the Merc space will be under construction as we make a few changes. Our Schoolhouse and other retreat rooms and will be open for scheduled classes and events as usual.
It's not too late to sign up! Join us for the
Seven Brothers Block Party Class
Mon, Apr 11, Mon, Apr 25, and Mon, May 16, 6:00 pm to 9:00 pm. In this three-part class, you'll learn how to make this traditional sampler quilt in a non-traditional way with EasyPiecing pro, Heather Dunn. Instead of piecing block-by-block, you will piece panel-by-panel for a fun sampler project using the EasyPiecing Grid by Ten Sister's Handicraft. Class members are encouraged to bring plenty of scraps to class, or purchase yardage requirements listed in the pattern (available at the Corn Wagon). Either way, you'll come away with a one-of-a-kind showpiece sewn with precision. You will need to do a bit of prep before the first class, so please register soon to allow yourself plenty of time to cut out your squares.
We've got an all new bag class coming up!
The Sandhill Sling
is a cool and convenient way to carry all your daily necessities! Guys and gals alike are discovering just how functional (and comfortable) a sling bag is as opposed to a backpack or purse. The sling design allows for easy access; just scooch it around when you need to access what's inside. It's compact yet roomy enough for the essentials. Choose from a front zippered pocket or a patch pocket. An adjustable strap makes it easy to wear. Perfect for a trip to Disneyland, hiking, biking, or daily use! Shelley Taylor will guide you step by step in making your own Sandhill Sling.
Register now
and join us at the Schoolhouse Monday, April 18, 10:00 a.m. - 4:00 p.m. The Sandhill Sling pattern by Noodlehead is available now in-store.
---
Upcoming Sales & Events



Handwork Club
Every Tuesday, 10:00am - Noon
This delightful weekly club is for anyone who would like to work on a hand stitching project while learning new hand stitching skills. It's a great chance to finish our own projects and relax with a fun gathering of sewing friends. No fee to attend. Simply come and join us!

Wrong Price Wednesday!
Every Wednesday our pre-cut fat quarters are only $3.00!

Regular Price $3.75.



Time Out at the Wagon (Open Sew)
Every Wednesday, 10:00am to 4:00pm
Put yourself in Time Out at the Wagon in our School House located directly behind the quilt shop! At times we all need time out from housework, phone calls, and everyday responsibilities. Bring your current sewing project to "Time Out at the Wagon" and do just that. Marsha is looking forward to being in Time Out and hopes lots of you will join her.

Saturday Sampler 2022 - Thoroughly Modern Mystery
Beginning Next Saturday, April 9th
You have one week to finish up this month's assignment (wow, that went by fast)! Kit #4 will be available beginning next Saturday, April 9th at 10am. Remember, you have a one-week window to bring in the previous month's finished blocks to receive this month's kit free! See you all soon!

S.A.B.L.E. SALE!
Saturday, May 21st, 9:00 am - 3:00 pm
S.A.B.L.E stands for Stash Accumulated Beyond Life Expectancy. It's real. We know from experience and we want to help you out! We've rounded up 20+ S.A.B.L.E. vendors and we are hosting a S.A.B.L.E Sale in our Corn Wagon Too parking lot! They'll have fabric, patterns, kits, notions - - anything quilting related that they're wiling to part with. Think of it as a fabric flea market of giant de-stash where you're sure to find some true treasures. Vendors will set their own prices and manage their own transactions so come prepared with cash or Venmo. Mark your calendar! It's always a great time!

Thank you for supporting your local brick-and-mortar quilt shop!


We feel honored to be part of such a wonderful quilt-making community.



We hope you'll visit us again soon,
Jen and the Girls
at Corn Wagon Quilt Co.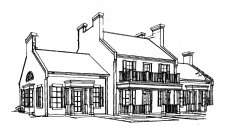 We would love to hear from you!
801-491-3551
cornwagonquilts.com