Skip Navigation
Website Accessibility
Calico Garden: Checkout the NEW Lori Holt Sew Along and see what's new for spring!

This is a difficult time of year for me. Every spring my heart is torn between my two passions; quilting and gardening. Warm sunshine draws me outdoors to inhale the sweet blossoms and dream of the summer fruit to follow. Freshly turned earth holds the hope of plentiful produce. New life is budding all around... which in turn makes me think of the happy stack of new floral fabrics awaiting my needle and thread... and I'm stumped. Stay out and play in the dirt or go in and play in the fabric? Both sound like heaven to me.

What's a green-thumbed quilter to do?

Why not blend the two together? I'm not suggesting we haul the sewing machine out to the yard (although on the right day, that doesn't sound like a bad idea), I'm thinking my next quilt will take all it's inspiration from my garden. Once I get my seeds in the ground, I'll come indoors and cut into my always abundant stash. While I wait for my seeds to sprout, I'll sew some quilted blooms. Weeding is a bit like seam ripping; no one loves to do it, but it's inevitable and worth the work. So, after lots of weeding, seam-ripping and maybe a little cursing, I'll watch both my garden and quilt come together in a beautiful combination of colors and textures -- a feast for the senses.


Few fabrics take me into the garden the way Liberty of London florals do. All three of the quilts that will greet you as you walk into the shop are made using the new
Painted Sunset
collection by Liberty of London. A menagerie of delicate English florals in warm citrus and berry hues sing a song of spring. For the
Giant Vintage Star
quilt on the right, Julie Hancock paired Liberty of London florals with Tilda Dots and isn't the result delightful? It's one of our favorite go-to patterns by Jeni Baker for which you'll find a tutorial on her blog,
In Color Order
. When Julie finished this fast and easy quilt, she used the large leftover triangles to make nine hourglass blocks into the sweet little baby quilt you see on the sewing machine. Our kits for this
Painted Sunset Star
quilt include the pattern and fabrics for the 68" x 68" top and binding as well as instructions for the bonus quilt you can make from the scraps!
Taking a closer look at the quilt on the left, you'll see it's also made from the lovely Liberty of London florals, this time following the
Brightly
pattern by Cluck, Cluck Sew. This fat-quarter friendly pattern is perfect for creating that scrappy look and we love the way these dainty prints climb like flowering vines across the lattice layout. Kits for the
Brightly
quilt include fat quarters and background for piecing the 60" x 72" quilt top and binding. If you're loving all the edge-to-edge quilting on all three of these quilts, look no further than our own Dorene Johnson! Come in and see all the design possibilities!
Spring has sprung in our wool department!
We have lots of new projects featuring bunnies, chicks and Easter eggs in the happiest hand-dyed wool hues. So many fun options for hand stitching this spring! Kathy Shinners has been having fun making wool applique ornaments by Under the Garden Moon to hang on her wool feather tree. We just received new spring patterns from Ewe-niversity for making gorgeous appliqued eggs. Zoom in and have a look-see at the darling new bunny pincushion by Amy McClellan that attaches to a vintage c-clamp, like those used on grandma's quilt frames. We have patterns and clamps in-store while supplies last!
Sandhill Sling Class w/ Shelley Taylor
Monday, April 18, 10:00am - 4:00pm
Guys and gals alike are discovering how functional (and comfortable) a sling bag is as opposed to a backpack or purse. The Sandhill Sling design allows for easy access; just scooch it around when you need what's inside. It's compact yet roomy enough for the essentials. An adjustable strap makes it easy to wear. Perfect for a trip to travel, hiking, biking, or daily use! Shelley Taylor will guide you step by step. Register now and join us at the Schoolhouse. The Sandhill Sling pattern by Noodlehead is available in-store along with a variety of cotton linens ideal for bag making.
Get ready to follow Lori Holt's newest Sew Along beginning January 2023! Sew a picturesque summer garden filled with flowers, veggies, bumble bees and more using Lori's upcoming Calico fabric collection (scheduled to arrive December 2022)! Brimming with all the vintage charm we know and love Lori's style for, this is a must-make quilt for anyone who appreciates the blessings that come from the garden.
We'll meet every other Monday from 10:00 a.m.-2:00 p.m. beginning February 13, 2023 at the Schoolhouse to Sew Along together! Karen Averett will lead you with all the tips, tricks and encouragement you'll need to complete your own Calico Garden quilt.
$20.00 non-refundable class fee will reserve a kit in your name and a seat in our class. Our Calico Garden Quilt Kit will include all the fabric you'll need to applique and piece this darling 90" x 90" quilt top and binding. We're also including the required Sew Simple Shapes as well as the Vintage Trim used to accent the binding, all neatly packaged in a zippered project pouch for $369.99. Kit payment will be due in full before the first class.
OR...
You may choose to prepay for your kit in full and we will waive the $20 class fee and include the cutest Lori Holt enamel sewing mug for free! To prepay, please click here for a direct product link. Choose shipping or local pickup. We will add your name to the Sew Along class free of charge and we will contact you when your kit is ready in January 2023.
The Calico Garden pattern will be available as a free download from Lori Holt's blog in January 2023: https://beeinmybonnetco.blogspot.com/

The Twisted Flowers Class is great opportunity to learn how to use the EasyPiecing Grid by TenSisters Handicraft with half square triangles. In this two-part class you'll make a beautiful, scrappy, twisting flowers quilt without any curves! You can choose from three different sizes: 58" x 58", 43" x 43" or 29" x 29" before borders. Depending on your fabric choices, there are endless possibilities for the look of this quilt. You will be amazed how it all comes together and with guidance from Heather Dunn, you'll learn everything you need to know to work with the grid for this and future projects. Class dates are Mon, May 2 and Mon, May 9, 6:00 pm to 9:00 pm at the Schoolhouse. Check out our class listing to see other fabric combination ideas in quilts made by Heather Dunn!
---
Upcoming Sales & Events





Saturday Sampler 2022 - Thoroughly Modern Mystery
Beginning Tomorrow, Saturday, April 9th
Kit #4 will be available beginning tomorrow, Saturday April 9th at 10am. Remember, you have a one-week window to bring in the previous month's finished blocks to receive this month's kit free! For photos of each month's finished blocks, be sure to check our website or follow us on Instagram or Facebook.

Handwork Club
Every Tuesday, 10:00am - Noon
This delightful weekly club is for anyone who would like to work on a hand stitching project while learning new hand stitching skills. It's a great chance to finish our own projects and relax with a fun gathering of sewing friends. No fee to attend. Simply come and join us!

Wrong Price Wednesday!
Every Wednesday our pre-cut fat quarters are only $3.00!

Regular Price $3.75.



Time Out at the Wagon (Open Sew)
Every Wednesday, 10:00am to 4:00pm
Put yourself in Time Out at the Wagon in our School House located directly behind the quilt shop! At times we all need time out from housework, phone calls, and everyday responsibilities. Bring your current sewing project to "Time Out at the Wagon" and do just that. Marsha is looking forward to being in Time Out and hopes lots of you will join her.

Utah Shop Hop 2022
Friday, May 6 - Saturday, May 14



S.A.B.L.E. SALE!
Saturday, May 21st, 9:00 am - 3:00 pm
S.A.B.L.E stands for Stash Accumulated Beyond Life Expectancy. It's real. We know from experience and we want to help you out! We've rounded up 20+ S.A.B.L.E. vendors and we are hosting a S.A.B.L.E Sale in our Corn Wagon Too parking lot! They'll have fabric, patterns, kits, notions - - anything quilting related that they're wiling to part with. Think of it as a fabric flea market of giant de-stash where you're sure to find some true treasures. Vendors will set their own prices and manage their own transactions so come prepared with cash or Venmo. Mark your calendar! It's always a great time!

Thank you for supporting your local brick-and-mortar quilt shop!


We feel honored to be part of such a wonderful quilt-making community.



We hope you'll visit us again soon,
Jen and the Girls
at Corn Wagon Quilt Co.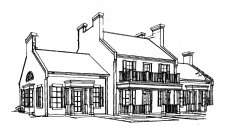 We would love to hear from you!
801-491-3551
cornwagonquilts.com