Skip Navigation
Website Accessibility
Spring Cleaning Sale! Plus... How to Work in Low Volume

We're getting ready to shake things up! With Spring comes the instinct to start fresh, re-evaluate, see things through a brighter lens, lighten the load, get organized and move forward with a hop in our step. It's an effective remedy to Spring fever and we're ready to put it to work at the Wagon! Over the next few weeks we'll be reorganizing the shop and we need your help with a little Spring Cleaning. How about a Spring Cleaning Sale?

This Saturday, April 16th through next Saturday, April 23rd you'll find select fabric departments 20% off in-store!

Let's start with quilter's cotton yardage from our Civil War collection, Children's department and our selection of Low Volume prints at 20% off regular prices! Discounts cannot be combined with other offers. As we start our Spring Cleaning, we may decide to add more to the sale so be sure to follow along on social media throughout the week to see what other bargains we add to the Sale. Stop in and look for the Spring Cleaning signs throughout the shop beginning tomorrow! Let's refresh for Spring together!

Crisp, classic, solid blocks in a rainbow of colors call out to the warmer weather from our front porch. This striking version of the
Origami
quilt by Chelsi Stratton Designs was made by Averi Smith and custom quilted by Ramona Sorensen. We have kit's and patterns in-store and
online
for $132.99 that include the pattern and fabrics as shown for piecing this generous 80" x 80" quilt top and binding.
T-SHIRT QUILT CLASS
Friday, April 22, 10am-5pm


Many people have T-shirts that hold memories, though they may no longer wear them. Instead of letting those shirts sit in a drawer, you can breathe new life into them by turning them into a T-shirt quilt. This all-day class taught by Cheryl Wallin, will go over everything you need to know to create your own T-shirt Quilt.

Finish one for Graduation, Mother's or Father's Day, or just for fun! Register today online or in-store and join us next Friday!




Let's talk Low Volume.
It's a trend that has taken the quilt world by storm and we only see it's influence growing stronger. Have you experimented with the low volume effect? Are you as crazy about it as we are? Are you wondering what on earth all the fuss is about? Let's start by defining
Low Volume
. Think of it in terms of music. You're listening to a song you like at a regular volume and it has a definite feel, a melody, some harmony, it dominates your present state, it's groovy and it moves you... but you've got other things to focus on so you... are you ready?... lower the volume. What's the result? The influence is still present, it dictates your mood, adds interest to the moment, still groovin' but allows your focus to hone in on a more demanding function. Now switch this perspective to your fabric pull for a quilt. There's a specific feel you want to achieve. The pattern calls for some background (music) and you want to keep it interesting. You want some movement and energy but you don't want it to compete or take away from your focus fabrics or blocks. You want harmony with a bit of extra style. Low Volume is the way to go!
See how the background of the quilt above is made using an interesting mix of small prints -- not a solid fabric among them -- and look how happy they are together! It's what makes this quilt dance. Low volume fabrics are typically small scale prints on light fabrics that, when intermixed, offer a subtle texture to the background of a quilt. Cleverly called
Dot, Dot, Dot...
You'll find the pattern for this quilt in one of our favorite books,
Quilt by Color: Scrappy Quilts with a Plan
by Susan Ache, now available in-store and on our
website as a featured product
. Kits for this modern cutie are available in-store only (book sold separately) for $126.99. Cymoni Whatcott used two navy prints to form dots against a perfectly controlled low volume palette to piece this 56" x 70" throw quilt.
From a distance, a low volume quilt has a background with a scrappy yet somewhat blended look. The primary block pattern is still dominant to some degree but the background does a little more talking -- albeit at more of a whisper -- a lower volume. Take a closer look and you'll find each low volume fabric used has a personality or voice all it's own but they sing nicely together. You may choose to work with a variety of subtle color to add lively energy like Angie Pope did for her Star Pop quilt...



...or you may choose all white with prints similar in color and scale for a more controlled, neutral background like Tami Johnson did for her Air Mail quilt below. The key is to mix a variety of interesting prints that echo one another. If you're feeling a little unsure about striking the right chord, try leaning toward a warm or cool low volume palette or take hints from your focus fabrics, selecting soft tints that reflect the colors in your stronger fabrics. We have kits for our low volume Star Pop quilt (above) in store that include the popular pattern by Emily Dennis of Quilty Love as well as this modern mix of solids and low volume prints for piecing the 67" x 90" twin quilt top and binding for $156.99. We have patterns available for the Air Mail quilt by Emily Herrick (below) in store as well and we would LOVE to guide you through selecting your own mix of low volumes (remember, they're 20% off beginning tomorrow)!



Low volume designs have become so in-demand that most fabric companies are now producing full collections of them! The gorgeous quilt below was pieced by Chris Chamberlain using the delicate Shadow and Light collection from Andover that features soft spring pastels. The Prestige quilt pattern by Charisma Horton is unique in that it makes the low volume fabrics the focus with just enough volume difference to define the primary blocks. The stars made from Tilda Chambray form a supportive border that frame the low volume blocks like Broadway lights. Kits for the 72" x 96" Prestige quilt are $169.99 in-store while supplies last.



Zoom in and get a feel for how this bouquet of low volumes combine in a way that creates the most gentle quilt composition. Colors range from budding greens and soft yellows on to quiet lavender and blushing rose. Prints move harmoniously through paintbrush florals and geometrics. This variety is tied together by it's similar volume.



Low Volume combinations work well in all quilt styles; from traditional block patterns like Prestige to modern styles like Dot, Dot, Dot... Have some fun mixing and playing with the volume of your backgrounds. Why not switch it up and use high volume fabrics for your background and play your low volume into the main body of your blocks? The rules were made to be broken when it comes to using low volume fabrics to create a harmonious sound. Find your groove and adjust the volume to fit the task.

Have you been eyeing the awesome machine quilting on each of these low volume wonders? Our own Dorene Johnson gets the credit for each of these. She is a master of edge-to-edge computerized quilting. We also offer custom machine quilting artistry by Ramona Sorensen and Tonya Colbert.

We have great news! Our quilter's are currently only 3 weeks out!

That can change quickly so don't wait to bring those quilts in!

---
Upcoming Sales & Events





Handwork Club
Every Tuesday, 10:00am - Noon
This delightful weekly club is for anyone who would like to work on a hand stitching project while learning new hand stitching skills. It's a great chance to finish our own projects and relax with a fun gathering of sewing friends. No fee to attend. Simply come and join us!

Wrong Price Wednesday!
Every Wednesday our pre-cut fat quarters are only $3.00!

Regular Price $3.75.



Time Out at the Wagon (Open Sew)
Every Wednesday, 10:00am to 4:00pm
Put yourself in Time Out at the Wagon in our School House located directly behind the quilt shop! At times we all need time out from housework, phone calls, and everyday responsibilities. Bring your current sewing project to "Time Out at the Wagon" and do just that. Marsha is looking forward to being in Time Out and hopes lots of you will join her.

Utah Shop Hop 2022
Friday, May 6 - Saturday, May 14



S.A.B.L.E. SALE!
Saturday, May 21st, 9:00 am - 3:00 pm
S.A.B.L.E stands for Stash Accumulated Beyond Life Expectancy. It's real. We know from experience and we want to help you out! We've rounded up 20+ S.A.B.L.E. vendors and we are hosting a S.A.B.L.E Sale in our Corn Wagon Too parking lot! They'll have fabric, patterns, kits, notions - - anything quilting related that they're wiling to part with. Think of it as a fabric flea market of giant de-stash where you're sure to find some true treasures. Vendors will set their own prices and manage their own transactions so come prepared with cash or Venmo. Mark your calendar! It's always a great time!

Thank you for supporting your local brick-and-mortar quilt shop!


We feel honored to be part of such a wonderful quilt-making community.



We hope you'll visit us again soon,
Jen and the Girls
at Corn Wagon Quilt Co.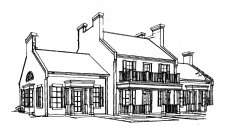 We would love to hear from you!
801-491-3551
cornwagonquilts.com