And the Utah Shop Hop goes on! We LOVE meeting so many new friends and welcoming old friends back to the shop hop for 2022. If you haven't made it in yet, there's still time! The Utah Shop Hop continues through the weekend and we have plenty more quilt love to share. Join the "Wild Ride" and visit 12 great shops along the Wasatch! You'll receive an exclusive free pattern from each shop and have the chance to enter to win fabulous free prizes! For full details visit utahshophop.com


When you enter the "Tunnel of Love" you'll find yourself surrounded in heartfelt inspiration with quilts and fabric galore! As you float though the shop you'll notice some photos with a few familiar faces. We asked our employees to bring in their wedding or engagement photos and decided to make a game of it. Pick up a "Who's Who" game paper and see how many photos you can identify throughout the shop, then enter your guesses in our drawing for a Corn Wagon gift card! You can also enter to win 25 fat quarters from the
Flirt
collection by Sweetwater or a $100 Gift Basket full of Corn Wagon goodies or a $250 gift card! If you follow us on Instagram or Facebook, you can even enter to win our free drawing for the cute matching wall quilt and table runner shown below! If you make the drive from Corn Wagon in Springville to My Girlfriends in Logan, be sure to pick up a ticket and get it stamped at both shops for even one more chance to win a prize! There is no charge to attend the Utah Shop Hop this year and no purchase is necessary to enter the prize drawings. Just stop in and hop on the "Wild Ride!"
In last week's newsletter we shared our shop hop quilt,
Quilter's Have Big Hearts
by Ramona Sorensen (it's the free pattern you'll receive just for visiting during shop hop) but what you didn't get to see was the cute display Shannon White built around it. She always has something fun up her sleeve. When you enter our front door, you'll be greeted by this unique heart quilt (only a few kits left in-store) as well as a vintage wedding gown and satin gingham formal dress both worn by Shannon's mom many years ago. An old treadle machine is there to symbolize our life-long passion for the art of sewing and of course you'll find beutiful fabrics from the Roselyn collection by Minick and Simpson like those used in our shop hop quilt. Can you spot Marsha's wedding picture tucked into this scene from The Tunnel of Love? Oops! I just gave away an answer to our Who's Who game! Wink wink...
Another favorite quilt featured in The Tunnel of Love,
Hello Love
(below) was pieced by Shannon White using the popular
True Kisses
collection by Heather Bailey,
inspired by the iconic music of the most-beloved pop band of all time: the Beatles.
So much romance in one quilt, this heart design is reminiscent of red tulips that convey a sense of blooming love. As is the case with most of our shop hop quilts, there are only a handful of kits left for this 66" x 77" quilt top -- and did I mention our daily shop hop special for Friday is 20% of kits? Some exclusions apply. Discounts available on in-stock, regular price items; cannot be combined with other offers.
Friends from far away can get a taste of the shop hop fun on yesterday's
Facebook Live Sale
. As always, you can score some great deals and laugh with us through our off-the-cuff antics. We had some technical difficulties so there are two short broadcasts sharing a few vignettes from The Tunnel of Love. So step right up, fasten your safety belts, please keep your arms and legs inside the ride at all times and enjoy the "Wild Ride!"
S.A.B.L.E. SALE -- Saturday, May 21!
Because we just can't quit the fabric fun; we're rolling right into another favorite event! The Spring S.A.B.L.E. SALE is right around the corner. We have 30 vendors on board to sell their S.A.B.L.E.S! Two food trucks, Renee's Cheesecakes & and JJ Squeezed Lemonade will be on site for a snack and Corn Wagon will have a Clearance fabric blowout! Swing by 9:00am - 3:00pm, Saturday, May 21st in the Corn Wagon Quilt Co. parking lot.


Three NEW Bag Classes
have just been added to our summer class lineup! Shelley Taylor is an award-winning teacher and bag-making expert. Shelley teaches bag classes at several quilt shops and retreats around Utah, including Corn Wagon Quilt Co. She loves to watch students attempt a new technique that they have never tried before, and to see the excitement when they finish a bag they didn't think they could make. Sign up for a class with Shelley and enjoy the journey of bag making ? you'll be surprised how quickly you can become a fellow Bagineer!
Downtown City Bag Class
This cute little zipper bag is great for a night on the town or shopping! Six pockets on the inside help to keep everything organized. If you love the look of the Poppins Bags, this new design by Aunties Two offers a new way to make a similar bag. Instructions include recommendations for an insulated lunch bag, as well. Shelley will help you know all the tricks for making and finishing this bag in class! Choose from two different class dates, Friday, June 3rd or Thursday, August 25, 10:00am-3:00pm.
Divided Basket Class
You'll love this versatile pattern by Noodlehead, It's a functional basket for storing all sorts of goodies. It's great for diaper storage, filling with gifts and knitting projects, or anything else you can dream up. This structured
basket (below) has a d
ivided liner and
front pocket, perfect for showcasing a favorite print. Choose from
two handle variations
. Register now and join us at the Schoolhouse Thursday, June 16, 10:00am-1:00pm.
Ferris Bag Class We can't get over how adorable this "fanny pack" by Sallie Tomato patterns is! It's a bag unlike any you've ever sewn before! It's a useful waist carryall or cross-body sling in three sizes – fitting for ANYONE, kids to grownups! This simple bag features a zipper pocket, zipper top closure, adjustable strap and is fully lined. Looks complicated but Shelley makes it easy! Sign up now and come pick up your pattern and choose your supplies then we'll see you in class Friday, June 17, 10:00am-4:00pm!



Remember! Once you register for a class, you're eligible to receive 15% off all your class supplies. Remind us at the register that you're all signed up! You'll also have the benefit of 15% off any regular price items you purchase while attending class using our class member lanyards at the Schoolhouse! Just another great reason to come sew with us at the Wagon!

---
Upcoming Sales & Events



Saturday Sampler 2022 - Thoroughly Modern Mystery
Beginning Tomorrow, Saturday, May 14
Many of you have asked if we will still begin on the 2nd Saturday since it's the last day of shop hop and the answer is, YES. Kits will be available beginning tomorrow at 10am. Remember, you have a one-week window to bring in the previous month's finished blocks to receive this month's kit free so if you would prefer to avoid the crowds, plan to stop in the following week. See you all soon!

Handwork Club
Every Tuesday, 10:00am - Noon
This delightful weekly club is for anyone who would like to work on a hand stitching project while learning new hand stitching skills. It's a great chance to finish our own projects and relax with a fun gathering of sewing friends. No fee to attend. Simply come and join us!

Wrong Price Wednesday!
Every Wednesday our pre-cut fat quarters are only $3.00!

Regular Price $3.75.



Time Out at the Wagon (Open Sew)
Every Wednesday, 10:00am to 4:00pm
Put yourself in Time Out at the Wagon in our School House located directly behind the quilt shop! At times we all need time out from housework, phone calls, and everyday responsibilities. Bring your current sewing project to "Time Out at the Wagon" and do just that. Marsha is looking forward to being in Time Out and hopes lots of you will join her.

S.A.B.L.E. SALE!
Saturday, May 21st, 9:00 am - 3:00 pm
S.A.B.L.E stands for Stash Accumulated Beyond Life Expectancy. It's real. We know from experience and we want to help you out! We've rounded up 20+ S.A.B.L.E. vendors and we are hosting a S.A.B.L.E Sale in our Corn Wagon Too parking lot! They'll have fabric, patterns, kits, notions - - anything quilting related that they're wiling to part with. Think of it as a fabric flea market of giant de-stash where you're sure to find some true treasures. Vendors will set their own prices and manage their own transactions so come prepared with cash or Venmo. Mark your calendar! It's always a great time!

Thank you for supporting your local brick-and-mortar quilt shop!


We feel honored to be part of such a wonderful quilt-making community.



We hope you'll visit us again soon,
Jen and the Girls
at Corn Wagon Quilt Co.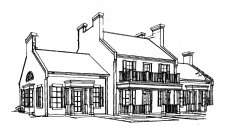 We would love to hear from you!
801-491-3551
cornwagonquilts.com