Skip Navigation
Website Accessibility
S.A.B.L.E. Sale Tomorrow! Plus Summer Classes for Kids!

De-stash to Re-stash?
Quilters, you know what I'm talking about. We all have a stash overflowing with the prettiest fabrics you ever did see... and maybe a few we'd rather not have around any more. Hmmm... If only we could have the chance to send a few of those fabrics and kits to another loving home, maybe we could free up some space for... more glorious fabric? Yes! That's it! That's exactly what our
S.A.B.L.E. Sale
is all about; helping fellow makers clear out their
Stash Accumulated Beyond Life Expectancy
and seeing that those fabric treasures are given new life! We have 30 local quilters ready to set up shop in our parking lot tomorrow to do just that. Bring the sewing gang and enjoy a day of open-air fabric shopping here at the Corn Wagon! Share this newsletter with your friends so they don't miss out on the fun.
Here's everything you need to know:
.
Saturday, May 21st -- 9:00 am to 3:00 pm -- Rain or Shine
.
Corn Wagon Quilt Co. Parking Lot at 303 East 400 South, Springville, Utah
.
Vendors will manage their own transactions so bring cash or Venmo
.
Food Trucks! Renee's Cheesecakes & J.J. Squeezed Lemonade will be on site
.
Corn Wagon Clearance Fabric will be $4.99/yd or finish the bolt for $3.99/yd at the shop
.
More Corn Wagon Clearance items will be in the Schoolhouse
Now Accepting Retreat Reservations
for our NEW HORIZON ROOM
The Horizon Room is our NEW premiere retreat space located on the ground level at Corn Wagon Too. Flexible enough to host retreats, guilds, trunk shows and classes, this beautiful new space will feature many of the sewing comforts and amenities found in our classroom and current retreat rooms with the convenience of first floor entry. Currently accommodates 10 guests comfortably; 14 guests in the near future.
Host a sewing retreat in our new Horizon Room before August 1st and we'll take $10 off your rental fee per day! Contact Shannon White at the quilt shop (801-491-3551) or email shannon.white@cornwagonquilts.com to make your reservation. For more information about what our retreat center has to offer as well as a list of rental fees visit our website under the retreat tab.

Quilting Classes for Kids
have now been added to our summer class lineup! With school getting out, we know you're looking for unique ways to keep your kids engaged with hands-on learning opportunities. Your budding sewist will love making their own quilt with the help of one of our experienced instructors here at the Corn Wagon Schoolhouse. This year we have two different kids classes coming up. Children must be at least 8 years old to enroll and have basic sewing machine experience. Enjoy 15% of your class supplies here at the Corn Wagon! Let's take a closer look at these fun classes...
What could be more fun than a Mommy & Me Class?
You can take this introductory EasyPiecing Grid class with your son or daughter -- or both! Choose ANY one of the quilts featured in the
Quilts for Kids
book by TenSisters Handicraft to make in this two-part class. Grid expert, Heather Dunn will teach you everything you need to know to make your own unique quilt. Using the grid is as easy as painting by number! Your kids will have a blast sticking squares to the grid and you'll be amazed at how the grid simplifies sewing seams. Every corner will line up perfectly and your child will be so proud of their accomplishments! Moms or Dads can register for $60 then children are $40 each. Pattern book and supplies are sold separately.
Choose from morning or evening class times:
Mon, Jun 6 & Mon, Jun 13, 9:00 am to Noon OR
Mon, Jun 6 & Mon, Jun 13, 5:00 pm to 8:00 pm
Check out our
online class listing
for more photos of the quilt options you'll find in the
Quilts for Kids
book and register for the Mommy & Me class today!
Back by popular demand, our Camp Sew Fun quilting class is sure to be just that -- SEW FUN!!! Sign up for 3 days of sewing (and fun!) where you will be able to make an awesome 60" x 72" quilt top just for you! This summer we will be making the Hannah Quilt by Erica Taylor Jackman (shown below). Come choose a jelly roll, add a background, and you will be able to make this quilt for your very own self! Please, cut your fabric (with help!) before you come to the first class so you can spend your time sewing. All you need to do for this class is cut (10) 4 1/2" x WOF strips from your background fabric. If you need help cutting your fabric, please let us know at Corn Wagon and we will help you. Please bring a drink for yourself and a snack to share if you would like. Yeah! SEW FUN!!!



Choose from two different Camp Sew Fun sessions:
Mon, Jul 18, Wed, Jul 20, and Thu, Jul 21 at 1:00 pm to 5:00 pm OR
Mon, Aug 1, Wed, Aug 3, and Thu, Aug 4 at 1:00 pm to 5:00 pm
Camp Tuition is $105.00 per student. Pattern and supplies must be purchased separately and are available at Corn Wagon Quilt Co. Register your child today online or stop in and see us at the shop!


---
Upcoming Sales & Events





Handwork Club
Every Tuesday, 10:00am - Noon
This delightful weekly club is for anyone who would like to work on a hand stitching project while learning new hand stitching skills. It's a great chance to finish our own projects and relax with a fun gathering of sewing friends. No fee to attend. Simply come and join us!

Wrong Price Wednesday!
Every Wednesday our pre-cut fat quarters are only $3.00!

Regular Price $3.75.



Time Out at the Wagon (Open Sew)
Every Wednesday, 10:00am to 4:00pm
Put yourself in Time Out at the Wagon in our School House located directly behind the quilt shop! At times we all need time out from housework, phone calls, and everyday responsibilities. Bring your current sewing project to "Time Out at the Wagon" and do just that. Marsha is looking forward to being in Time Out and hopes lots of you will join her.

S.A.B.L.E. SALE!
Saturday, May 21st, 9:00 am - 3:00 pm
S.A.B.L.E stands for Stash Accumulated Beyond Life Expectancy. It's real. We know from experience and we want to help you out! We've rounded up 20+ S.A.B.L.E. vendors and we are hosting a S.A.B.L.E Sale in our Corn Wagon Too parking lot! They'll have fabric, patterns, kits, notions - - anything quilting related that they're wiling to part with. Think of it as a fabric flea market of giant de-stash where you're sure to find some true treasures. Vendors will set their own prices and manage their own transactions so come prepared with cash or Venmo. Mark your calendar! It's always a great time!

Thank you for supporting your local brick-and-mortar quilt shop!


We feel honored to be part of such a wonderful quilt-making community.



We hope you'll visit us again soon,
Jen and the Girls
at Corn Wagon Quilt Co.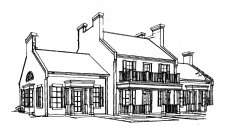 We would love to hear from you!
801-491-3551
cornwagonquilts.com