Skip Navigation
Website Accessibility
Final Facebook Live Sale... See what's coming next!

It's been a good run and we want to thank you for your Facebook Live Sale support. When the pandemic began and we were all home quarantine quilting, we started our Facebook Live Sale as a happy way to connect with you "face to face" from a distance. If you've watched what has lovingly become known as Corn Wagon TV, you know we've had a good time sharing our favorite new fabrics, notions and of course, QUILTS. Yesterday was our final Facebook Live Sale. If you missed it, you can still watch the broadcast here and catch some of our best clearance prices yet! While we are sad to see it go, we as a team, see the world shifting to the next phase of "the new normal" and we are excited to move forward with ideas we feel will reach even more of you -- near and far. Many, many THANKS and farewell from our Facebook Live crew. We're ready to bring you something new!




If you're not already, we invite you to follow us on Instagram and Facebook where we're excited to share more content in the form of creative reels, stories, posts, live demos and even opportunities to purchase from our Insta-shop!

Many of you have asked if we will still share a Word of the Week for a discount in-store. We shared our last Word of the Week yesterday that will be good in-store through next Thursday. But don't worry! We're starting something new in it's place: Introducing Magic Word Mondays! Every Monday morning, bright and early beginning June 20, we will be sharing a social media post revealing Monday's Magic Word. Repeat the magic word at the register that day and show us you follow us on social media to receive 20% off one regular price item of your choice. The Magic Word will only work the Monday it is shared and cannot be combined with other offers. We will not hold items or pre-cut fabric for this offer. You may use the Magic Word in store or you may call to purchase by phone using the Magic Word on Monday. We hope this will be a fun way to magically stay connected.

But wait, there's more! Our website will undergo a makeover in the coming weeks and it's going to be oh, so good! We have been adding lots of items to our online shop including kits, notions, precuts and patterns that are now available for shipping or local pickup. Next we'll be adding FABRIC! Select yardage will soon be available from a new, more user friendly webpage so we can share a full range of products with all of you -- near and far! As always, you'll be able to register for classes, view our calendar, see our newsletter archive and find our menu of services online.
Shop Opens at Noon Tomorrow
Because the Art City Days Parade route passes in front of the Corn Wagon, we will not open until noon on Saturday, June 11th. This is indeed the 2nd Saturday of the month so it's the first day to pick up Saturday Sampler kits for June. As usual, we will allow a one week period for those registered to bring in their previous month's assignment finished to receive June's kit free!
Speaking of Art City Days... the Quilt Show is going on now!
If you're in the area, swing by and check out some of our local quilting talent. Admission is free for this two day event where the public can view this beautiful collection of quilts and handcrafted items and vote for their favorites. The annual Art City Days Quilt Show is held on Friday and Saturday, June 10 and 11. at Cherry Creek Elementary North Gym (directly behind the Springville Museum of Art -- just a two blocks from the Corn Wagon) 485 South 200 East, Springville. See if you can spot a few quilts made by the gals of Corn Wagon Quilt Co.!
Have you met Frankie?
You
must
say Hello. Let me introduce you. Frankie is a funky floral collection by Basic Grey for Moda Fabrics. We love Frankie so much, we chose to feature them in two different quilt designs and you'll be happy to hear we have kits for both as well as some Frankie yardage in store! Top, center we have Frankie in the
Modern Aviary
pattern by Emily Hayes made by Sara Anderson. You'll find the pattern as a free download from Penny Rose Fabrics
here
. Bottom, left we have
Charming Frankie
designed by Corey Yoder made by Karen Averett. It's another free pattern download, this time from Coriander Quilts. You'll find it
here.
However you choose to sew it, Frankie is a definite favorite!
---
Upcoming Sales & Events





Saturday Sampler 2022 - Thoroughly Modern Mystery
Beginning Tomorrow, Saturday, June 11 at

NOON!


Kit #6 will be available can you believe we're already half way through? Remember, you have a one-week window to bring in the previous month's finished blocks to receive this month's kit free! See you all soon!

Handwork Club Every Tuesday, 10:00am - Noon
This delightful weekly club is for anyone who would like to work on a hand stitching project while learning new hand stitching skills. It's a great chance to finish our own projects and relax with a fun gathering of sewing friends. No fee to attend. Simply come and join us!

Wrong Price Wednesday!
Every Wednesday our pre-cut fat quarters are only $3.00!

Regular Price $3.75.



Time Out at the Wagon (Open Sew)
Every Wednesday, 10:00am to 4:00pm
Put yourself in Time Out at the Wagon in our School House located directly behind the quilt shop! At times we all need time out from housework, phone calls, and everyday responsibilities. Bring your current sewing project to "Time Out at the Wagon" and do just that. Marsha is looking forward to being in Time Out and hopes lots of you will join her.

Divided Basket Class
Thursday, June 16, 2022 at 10:00 am to 1:00 pm


You'll love this versatile pattern by Noodlehead. It's a functional basket for storing all sorts of goodies. Learn how to make this structured

basket with a d

ivided liner and

front pocket, perfect for showcasing favorite prints. Choose from

two handle variations

. Register now and join instructor, Shelley Taylor at the Schoolhouse.



Ferris Bag Class
Friday, June 17, 2022 at 10:00 am to 4:00 pm
We can't get over how adorable this "fanny pack" by Sallie Tomato patterns is! It's a bag unlike any you've ever sewn before! It's a useful waist carryall or cross-body sling in three sizes – fitting for ANYONE, kids to grownups! This simple bag features a zipper pocket, zipper top closure, adjustable strap and is fully lined. Looks complicated but instructor, Shelley Taylor makes it easy! Sign up now and come pick up your pattern and choose your supplies then we'll see you at the Schoolhouse!



Thank you for supporting your local brick-and-mortar quilt shop!


We feel honored to be part of such a wonderful quilt-making community.



We hope you'll visit us again soon,
Jen and the Girls
at Corn Wagon Quilt Co.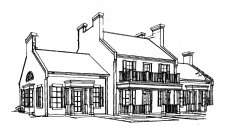 We would love to hear from you!
801-491-3551
cornwagonquilts.com