Skip Navigation
Website Accessibility
Check Out our "Mod Shop!"

Modern quilting is more than mainstream and we are HERE. FOR. IT! We have reorganized our fabric selection to create a new department in the upper level of the Corn Wagon. Among our employees it has become known as the Mod Shop and I'd say that's a pretty good description. Now when you reach the top of our stairs you'll find yourself entering a newly arranged showroom filled with the latest in modern quilting fabrics, quilt designs, kits, patterns and precuts! Don't worry; we aren't doing away with our more traditional designs. After all, variety is the spice of life and it's something we take pride in offering! You'll still find all the goods you're used to finding here but we hope our new organization makes it easier for you to find what you're looking for -- and probably a few things that weren't on your list (wink, wink).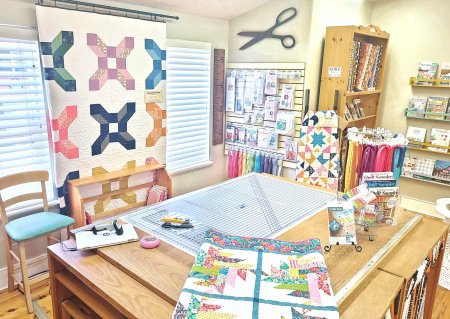 Back to the Mod Shop... we looked to the definition of modern quilting for inspiration. From
The Modern Quilt Guild:
"Modern quilts are primarily functional and inspired by modern design. Modern quilters work in different styles and define modern quilting in different ways, but several characteristics often appear which may help identify a modern quilt. These include, but are not limited to: the use of bold colors and prints, high contrast and graphic areas of solid color, improvisational piecing, minimalism, expansive negative space, and alternate grid work. "Modern traditionalism" or the updating of classic quilt designs is also often seen in modern quilting."
Building on these ideas, we've opened up our space creating a lighter, brighter, more functional environment for you to gain modern inspiration while honoring the traditions of Corn Wagon Quilt Co. We are expanding our selection of solids to include a full spectrum from
Art Gallery Fabrics
and
Century Solids by Andover
as well as gorgeous woven solids such as
Artisan
and
Peppered Cottons
. Our low volume selection is ever expanding and we're always adding new blenders and basics to our color wall. New collections are arriving weekly from modern makers such as Ruby Star Society, Free Spirit, Cotton + Steel and Art Gallery Fabrics. We're always on the hunt for something fresh and new!
The
Exploding Nine Patch
quilt (behind the cutting table above) made by Averi Smith and quilted by Dorene Johnson is an excellent example of modern quilt design. Her choice of bold solids paired with modern prints against an expanse of white negative space takes a traditional block and adds new visual dimension. We have kits available
online
and in-store for this cool 84" x 84" quilt. Pattern by Everyday Stitches.
Wondering about that beauty folded on the cutting table above? Here's a better look. Lynette Christensen says she was inspired to step out of her comfort zone by these bold, new
Eden
fabrics by Sally Kelly for Windham. Following the
Dahlia
pattern by Utah designer, Aunt Em's Quilts, Lynette chose to make the 65" x 83" lap quilt. There's so much energy in the way these striking fabrics spin and swirl around each block -- modern to be sure. Yes, indeed, we have kits in-store and
online
for $112.99!
Here we have two more modern quilts to grab your attention in the Mod Shop!
Marrakech (center)
by Heather Jones Studio was inspired by an old world Moroccan Tile design. Enlarging the scale dramatically and using high contrast, graphic fabrics by Loes van Oosten for Cotton + Steel give this 80" x 80" quilt a minimalist look. A linear quilting design called
Evenflow
by Dorene Johnson stays consistent with the modern feel. Once again, kits are available online and in-store for $154.99.
Draped over our new velvet settee (if you could find sweet corn in sofa form -- this is it) we have
Graffiti Hearts
by Patchwork and Poodles. It's a modern pattern that looks like improv but it's not! Chris Chamberlain pieced vivid solids against a paint spattered background lending to it's urban feel. This 52" x 68" quilt is decidedly modern with Ramona Sorensen's free motion graffiti quilting as a perfect finish. Kits are $112.99
online
and in-store.
Do I spy new Tula Pink fabrics on the shelf? Yes indeed! Yardage from
Tiny Beasts
and tiny dots and stripes from her latest addition to
True Colors
are in the house and going fast! You'll also find select pieces from Tula's past collections and basics.
One more from the Mod Shop,
Origami
is a pattern by Chelsi Stratton that lends itself to nearly any fabric combination but featuring solids in color order makes it a modern masterpiece. If you look closely, you'll find that Ramona Sorensen even used a rainbow variegated thread for her custom straight-line quilting. It's a simple touch that adds oomph to this minimalist statement. We only have a couple of kits left for this 81" x 81" quilt for $132.99. Find it
online
or in-store while supplies last!
Now Accepting Retreat Reservations
for our NEW HORIZON ROOM
The Horizon Room is our NEW premiere retreat space located on the ground level at Corn Wagon Too. Flexible enough to host retreats, guilds, trunk shows and classes, this beautiful new space will feature many of the sewing comforts and amenities found in our classroom and current retreat rooms with the convenience of first floor entry. Currently accommodates 10 guests comfortably; 14 guests in the near future.
Host a sewing retreat in our new Horizon Room before August 1st and we'll take $10 off your rental fee per day! Contact Shannon White at the quilt shop (801-491-3551) or email shannon.white@cornwagonquilts.com to make your reservation. For more information about what our retreat center has to offer as well as a list of rental fees visit our website under the retreat tab.
The Candor Stars Quilt Class Join pattern designer JaNean Frandsen and learn how to make her popular Candor Stars quilt! This pattern uses a unique method of making half square triangles that require NO TRIMMING! The big blocks (24" or 36") come together in a flash and create fun secondary patterns when sewn together. JaNean will teach you how to use the endlessly handy Half Square Triangle rulers for this quilt and how to adapt any pattern to construct HSTs this way. As a bonus, the pattern and class cover how to spin your seams to make your points sharp and keep your quilt square. You will come away from class ready to level up all future projects with your new skills!
Choose from two different class dates: Friday, June 24, 10:00 am to 3:00 pm or Saturday, July 30, 10:00 am to 3:00 pm here at the Schoolhouse. Patterns are available in store and include instructions for a variety of sizes beginning with the cutest baby quilt made using just one large-scale Candor Star block. Come in and see two size options on display. We even have kits for the baby size, perfect for practicing the technique and finishing in class!
Register today!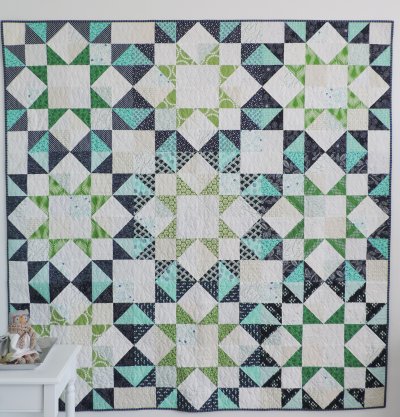 ---
Upcoming Sales & Events





Magic Word Monday
Every Monday beginning June 20
Check our Instagram or Facebook page every Monday morning to find the Magic Word in our most recent post!

Repeat the Magic Word at the register the same day it is posted and show us you follow us on social media to receive 20% off one regular price item of your choice!

Some exclusions may apply. The Magic Word can only be used once per customer each Monday. Cannot be combined with other offers. Must be present in store or purchase by phone day of sale to receive discount. We will not hold items or pre-cut yardage for this special offer.



Handwork Club


Every Tuesday, 10:00am - Noon
This delightful weekly club is for anyone who would like to work on a hand stitching project while learning new hand stitching skills. It's a great chance to finish our own projects and relax with a fun gathering of sewing friends. No fee to attend. Simply come and join us!

Wrong Price Wednesday!
Every Wednesday our pre-cut fat quarters are only $3.00!

Regular Price $3.75.



Time Out at the Wagon (Open Sew)
Every Wednesday, 10:00am to 4:00pm
Put yourself in Time Out at the Wagon in our School House located directly behind the quilt shop! At times we all need time out from housework, phone calls, and everyday responsibilities. Bring your current sewing project to "Time Out at the Wagon" and do just that. Marsha is looking forward to being in Time Out and hopes lots of you will join her.

Corn Wagon Quilt Co. will be CLOSED
Monday, July 4th for Independence Days &
Monday, July 25th in observance of Pioneer Day
Monday, September 5th for Labor Day

Thank you for supporting your local brick-and-mortar quilt shop!


We feel honored to be part of such a wonderful quilt-making community.



We hope you'll visit us again soon,
Jen and the Girls
at Corn Wagon Quilt Co.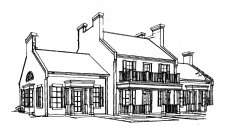 We would love to hear from you!
801-491-3551
cornwagonquilts.com