Skip Navigation
Website Accessibility
Need Red, White & Blue? We Got You! PLUS: S.A.B.L.E. Sale Registration Opens Monday, 9am!

Is there anything more Americana than a quilt crafted in red, white and blue? Inspired by colors of the American Flag and U.S. Seal, this striking trio has come to hold deep symbolism. The color red represents hardiness and valor, as well as courage and readiness to sacrifice. It is also sometimes said to represent the blood shed by those who have fought to protect our freedom and our country. The color blue signifies justice for all, as well as vigilance and perseverance. A reminder that we must remain watchful and strong. The color white stands for purity and innocence. Pure, because we are independent from other countries and hold true to our ideals. Fun Fact:
According to the U.S. Department of State, the flag's official colors are "Old Glory Red", "Old Glory Blue" and basic "White". The exact colors of the American flag are specified in the 10th edition of the Standard Color Reference of America – a textile color swatch book produced by the Color Association of the United States. The classic triad has deep roots in quilting history that have become a foundation for an entire genre of designs to inspire today's makers.
We've brought in a wide fabric selection of red, white and blue beauties for your Americana creations. From traditional Civil War reproductions to more whimsical options, the wagon is loaded! You'll find favorites from Minick and Simpson as well as Primitive Gatherings. New to the shop:
Freedom Road
by Kansas Troubles Quilters is as classic as they come, reminiscent of early life on the American Prairie.
Red, white and blue wool? You bet! Hand-dyed in the richest tones by Marianne Michaels and Kathy Shinners, we have plenty to choose from. If you're in need of a good stitching project for your summer road trip, look no further than our selection of
wool applique patterns & kits
. Stop in and see what's new for the season!
Red, White & Bang is a summer celebration of prints by Sandy Gervais for Riley Blake Designs. This darling collection features a pick-up truck panel filled with all things summer (below). Piecing a simple border means it's quick & easy enough to whip up in time for the 4th of July & cute enough to enjoy all summer long.
Free pattern
available from Riley Blake Design's website. We have kits in store and
online
for just $35.99!
Hope your weekend is filled with as much fun as the back of this pick-up!
S.A.B.L.E. Sale Registation Opens
Online Monday, June 27 at 9:00 a.m.
Saturday, September 24th we are hosting another S.A.B.L.E Sale in our Corn Wagon Too parking lot.

Stall registration will open online next Monday, June 27 at 9:00 a.m.!

Click the "classes" tab and scroll down to the S.A.B.L.E. Sale. Rent a parking stall for $25 and set up shop 9 a.m.-3 p.m. Sat, Sept. 24 with fabric, patterns, kits, notions -- anything quilting related and join us!

Camp Sew Fun! It's not too late to join our kids quilting camps this summer! Our Camp Sew Fun quilting class is sure to be just that -- SEW FUN!!! Chris Chamberlain & Suzanne Jackman will be leading CAMP SEW FUN to make sure everyone gets plenty of help and instruction in our beautiful upstairs Sunrise retreat room. Sign up for 3 days of sewing (and fun!) where you will be able to make an awesome 60" x 72" quilt top just for you! This summer we will be making the Hannah Quilt by Erica Taylor Jackman. This quilt calls for one roll of 2.5" precut strips and 1 3/8 yds of background fabric. We have lots of cute precuts to choose from so your quilt can be one of a kind, just like you!



Choose from two different sessions:
The first camp is Mon, July 18, Wed, July 20 and Thu, July 21, 1:00 pm to 5:00 pm
The second camp is Mon, Aug 1, Wed, Aug 3 and Thu, Aug 4, 1:00 pm to 5:00 pm
This opportunity is for beginners, ages 8 and up with basic experience using a sewing machine. All supplies must be purchased separately and are available at Corn Wagon Quilt Co. Gather some friends and get ready to have SEW much FUN!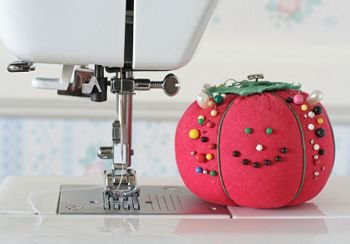 ---
Upcoming Sales & Events





Magic Word Monday
Every Monday
Check our Instagram or Facebook page every Monday morning to find the Magic Word in our most recent post!

Repeat the Magic Word at the register the same day it is posted and show us you follow us on social media to receive 20% off one regular price item of your choice!

Some exclusions may apply. The Magic Word can only be used once per customer each Monday. Cannot be combined with other offers. Must be present in store or purchase by phone day of sale to receive discount. We will not hold items or pre-cut yardage for this special offer.



Handwork Club


Every Tuesday, 10:00am - Noon
This delightful weekly club is for anyone who would like to work on a hand stitching project while learning new hand stitching skills. It's a great chance to finish our own projects and relax with a fun gathering of sewing friends. No fee to attend. Simply come and join us!

Wrong Price Wednesday!
Every Wednesday our pre-cut fat quarters are only $3.00!

Regular Price $3.75.



Time Out at the Wagon (Open Sew)
Every Wednesday, 10:00am to 4:00pm
Put yourself in Time Out at the Wagon in our School House located directly behind the quilt shop! At times we all need time out from housework, phone calls, and everyday responsibilities. Bring your current sewing project to "Time Out at the Wagon" and do just that. Marsha is looking forward to being in Time Out and hopes lots of you will join her.

Corn Wagon Quilt Co. will be CLOSED
Monday, July 4th for Independence Days &
Monday, July 25th in observance of Pioneer Day
Monday, September 5th for Labor Day

Thank you for supporting your local brick-and-mortar quilt shop!


We feel honored to be part of such a wonderful quilt-making community.



We hope you'll visit us again soon,
Jen and the Girls
at Corn Wagon Quilt Co.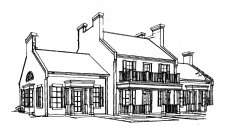 We would love to hear from you!
801-491-3551
cornwagonquilts.com