We couldn't be more excited to welcome our new neighbor, Jenny Pedigo of Sew Kind of Wonderful to the Corn Wagon for a trunk show and two exciting class opportunities! Have you tried the Quick Curve Ruler? This popular ruler was the brain-child of Jenny when she wanted to find an easier way to consistently cut curves that would be easy to sew. The first Quick Curve Ruler and pattern Urban Escape were sold in 2011. Since then, thousands of Quick Curve Rulers and QCR patterns have been sold worldwide to quilters who have fallen in love with curved piecing using the easy techniques of the Quick Curve Ruler.



Jenny made her first quilt in 2002 and fell in love with the quilting process! She is married with 6 children and recently moved to Springville, UT. Some of her favorite things to do besides quilting are, spending time with her family, anything to do with home decor and working out at the gym. In 2007 she started her own longarm quilting business in order to work from home. Jenny has a unique ability to see the secondary design that can be created with quilting which gives the perfect compliment to the piecing. After 7 years of quilting for others full time, Jenny fell in love with pattern design which is now her quilting love. Since Sew Kind of Wonderful started in 2011, there have been over 100 designs created all using specialized rulers for a fun and easy technique to sewing! Jenny has had the opportunity to travel and teach internationally and loves to meet and connect with other quilters all over the world!


Photos courtesy of Sew Kind of Wonderful.



We invite you to join us as Jenny Pedigo shows us all the quilts in her trunk! Friday, August 5, 6:30 to 8:30 pm here at the Corn Wagon Too retreat center. Jenny encourages quilters to think outside traditional quilting 'rules' and enjoy this beautiful creative process. This is a fun, interactive 60-90 minute trunk show of at least 25 quilts with discussion on design, color theory, fabric choice, inspiration and quilting techniques. Demonstration of how to use the Quick Curve Ruler follows. Reserve your seat for $15 right away! Light refreshments will be served at the end of the presentation. Come and meet this brilliant creative, gain inspiration and learn something new!

Winter Jewels Table Runner Class
This is a perfect opportunity to learn the Quick Curve Ruler technique! Table runners are so fast and fun to make and this one would be lovely in nearly any fabric combination! Join Jenny Pedigo to make two of the blocks for this unique 17" x 48" Quick Curve Mini project. $100 class fee
provides you with 3-4 hours of professional instruction and sewing time with Jenny in our Schoolhouse Friday, August 5 at 10:00 am. It will also include a ticket to the Trunk Show on Friday, August 5 at 6:30 pm! You'll find the pattern in the Mini Wonderful Curves book by Sew Kind of Wonderful (available soon at Corn Wagon)
.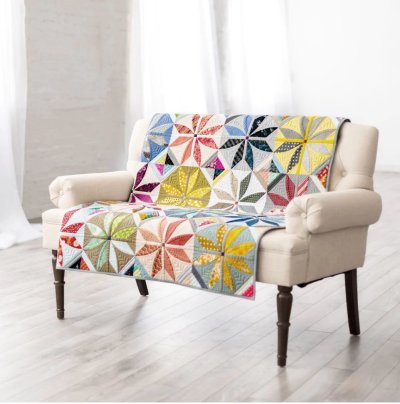 Posh Penelope Class
This stunning quilt combines our love for curves with petite sashing and cornerstones! It's a perfect mix of modern and traditional elements that create a timeless 69" x 80" quilt. Easy curved sewing technique is taught - no pinning, no finding center. Just cut, sew, and square-up! Appropriate for all skill levels. Register today and join us Saturday, August 6, at 10:00 am. Your registration fee of $175.00 includes 6-7 hours of expert instruction and sewing time with Jenny in our Schoolhouse. Also included is a ticket to the Trunk Show on Friday, August 5 at 6:30 pm. You really need to see this show stopper in person and, lucky for us, we currently have it on display at the quilt shop!
SEW-IT-ALL WEEKEND
Friday & Saturday, July 15 & 16
Just a few seats left! We want all of our Sew-It-All friends to join us as we Sew-It-All Weekend! Your $75 registration fee includes lunch both days so you can sew non-stop in our ground-level retreat room and classroom. You will also receive a Sew-It-All pass good for exclusive discounts at the shop during the event! Bring ANY sewing project that needs finishing and Chris & Jen will be there to lend advice and help you trouble shoot. With two whole days dedicated to finishing projects you really can be a Sew-It-All!

New fabric arrives daily here at the Corn Wagon. When the delivery person arrives, we all jump to open the boxes and see what goodies are inside! Two of our most anticipated lines of the season recently went out on the shelf. Always intriguing, Tilda has released another gorgeous collection, Chic Escape (above). Delicate, detailed florals are larger in scale than her previous designs with rich jewel toned hues. On the opposite end of the style spectrum we have the new Honey Warp and Weft Wovens (below) by Alexia Marcelle Abegg for Ruby Star Society. Oh my gosh, are they great! Exotic, earthy tones put a modern spin on homespun wovens and solids. These collections will go fast so swing by and snag yours right away!


---
Upcoming Sales & Events





Corn Wagon Quilt Co. will be CLOSED:
Monday, July 4th for Independence Days &
Monday, July 25th in observance of Pioneer Day
Monday, September 5th for Labor Day



Handwork Club


Every Tuesday, 10:00am - Noon
This delightful weekly club is for anyone who would like to work on a hand stitching project while learning new hand stitching skills. It's a great chance to finish our own projects and relax with a fun gathering of sewing friends. No fee to attend. Simply come and join us!

Wrong Price Wednesday!
Every Wednesday our pre-cut fat quarters are only $3.00!

Regular Price $3.75.



Time Out at the Wagon (Open Sew)
Every Wednesday, 10:00am to 4:00pm
Put yourself in Time Out at the Wagon in our School House located directly behind the quilt shop! At times we all need time out from housework, phone calls, and everyday responsibilities. Bring your current sewing project to "Time Out at the Wagon" and do just that. Marsha is looking forward to being in Time Out and hopes lots of you will join her.

Flamingo Days Salebration!
Friday and Saturday, July 8 & 9
A very special birthday is coming up and that means one of our favorite sales of the year is near -- our Flamingo Days Pink Sale! Stay tuned through social media and next week's newsletter for full details. You won't want to miss it!



Thank you for supporting your local brick-and-mortar quilt shop!


We feel honored to be part of such a wonderful quilt-making community.



We hope you'll visit us again soon,
Jen and the Girls
at Corn Wagon Quilt Co.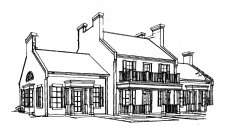 We would love to hear from you!
801-491-3551
cornwagonquilts.com