We're celebrating someone dear to our hearts
this week at Corn Wagon. It's Marsha's birthday! You know what that means! Time to wake our pink feathered friends from their yearlong hibernation for our PINK PARTY! We hope you'll join us in wishing our fearless leader a Happy Birthday during our
Flamingo Days PINK SALE
today and tomorrow, July 8th & 9th.
Why flamingos, you ask? Many years ago, Marsha mentioned how tacky -- I mean
tasteful
those bright pink, long-legged yard ornaments really are. The Corn Wagon Gals took her comment to heart -- even accepted it as a challenge -- and now Marsha is the proud owner of the largest collection of flamingos this side of the Mississippi. Of course, there's a quilt and it's quite possibly the most... stunning?... quilt you've ever seen... I mean it's...
really something
special.
You'll find it proudly on display this weekend along with a good portion of Marsha's coveted collection
.
Today and tomorrow all fabric yardage with even a speck of pink will be 20% off. That includes quilter's cottons, flannels, minky and even wool. If it's fabric yardage and it has pink, it's 20% off the regular price! Cannot be combined with other offers. Kits are not included in this sale. Please, come wish Marsha another glorious feathered flight around the sun!
Let's discuss this STUNNING quilt. It's one we are particularly proud of. It's such a prized possession (maybe Marsha's favorite?) that it's only out on display once a year. It has a story. When Marsha first expressed her "fondness" for flamingos in the early years of Corn Wagon Quilt Co. our dear friend, Mary Jacobson, put together these adorable flamingo quilt blocks and generously gifted them to Marsha. Thrilled by the possibilities, Marsha added a tacky -- oops! I mean
tasteful
border and graciously gifted it back to Mary. As you may have guessed, the quilt was passed back and forth, each friend adding another finishing touch until it was finally declared a masterpiece of incomparable design and was quilted and bound. Through the years we've made some bedazzling additions. Annually, it is brought out with great ovation and displayed in all it's splendor for Marsha's big day until, alas, it must go back into our heavily guarded, temperature controlled archives until next year. This treasure was just the beginning of many flamingo gifts as you can see...
and as it is truly and original work of art, I'm sorry to say we do not have kits.
Without Marsha, our happy place simply would not be. She has given us a place to find friendship and inspiration here in this brick and mortar quilt shop in Springville, Utah. All the flamingos in the world wouldn't be enough to show our love and gratitude to this great lady but by golly, we've gotta start somewhere! Happy Birthday Marsha!
Utah Quilt Show Now Accepting Entries

Today & Tomorrow! Fri, July 8 and Sat, July 9th, 10:00 a.m.- 4:00 p.m. Quilts may be brought to the Springville Museum of Art for jurying.
For an online entry form, location and full list of requirements please visit:

www.smofa.org/48th-annual-quilt-show
The 48th Annual Utah Quilt Show will be on display at the museum July 16, 2022 - September 17, 2022. This juried exhibition features quilts of all styles and sizes created by some of Utah's finest quilters. Presented by the Springville Museum of Art and the Utah Valley Quilt Guild with support from the Corn Wagon Quilt Co.
It's not too late to register your kiddos for Camp Sew Fun! Sign them up for 3 days of sewing (and fun!) where they will be able to make an awesome 60" x 72" quilt top! This summer we will be making the Hannah Quilt by Erica Taylor Jackman (below). Come choose a Jelly Roll, add a background, and sew up a quilt as unique as you are! Please, cut your fabric (with help!) before you come to the first class so you can spend your time sewing. All you need to do for this class is cut (10) 4 1/2" x WOF strips from your background fabric. If you need help cutting your fabric, please let us know at Corn Wagon and we will help you. Please bring a drink for yourself and a snack to share if you would like. Yeah! SEW FUN!!!
Choose from two different Camp Sew Fun sessions:
Mon, Jul 18, Wed, Jul 20, and Thu, Jul 21 at 1:00 pm to 5:00 pm OR
Mon, Aug 1, Wed, Aug 3, and Thu, Aug 4 at 1:00 pm to 5:00 pm
Camp Tuition is $105.00 per student. Pattern and supplies must be purchased separately and are available at Corn Wagon Quilt Co. Register your child today online or stop in and see us at the shop!

The Candor Stars Quilt Class Join pattern designer JaNean Frandsen and learn how to make her popular Candor Stars quilt! This pattern uses a unique method of making half square triangles that require NO TRIMMING! The big blocks (24" or 36") come together in a flash and create fun secondary patterns when sewn together. JaNean will teach you how to use the endlessly handy Half Square Triangle rulers for this quilt and how to adapt any pattern to construct HSTs this way. As a bonus, the pattern and class cover how to spin your seams to make your points sharp and keep your quilt square. You will come away from class ready to level up all future projects with your new skills!
Register now
for class, Saturday, July 30, 10:00 am to 3:00 pm here at the Schoolhouse. Patterns are available in store and include instructions for a variety of sizes beginning with the cutest baby quilt made using just one large-scale Candor Star block (above). Come in and see two size options on display. We even have kits for the baby size in the fabrics shown above for $42.99, perfect for practicing the technique and finishing in class!
---
Upcoming Sales & Events





Saturday Sampler 2022 - Thoroughly Modern Mystery
Beginning Tomorrow, Saturday, June 11 at 10:00 a.m.
Kit #7 will be available for in-store pickup beginning tomorrow! Remember, you have a one-week window to bring in the previous month's finished blocks to receive this month's kit free! See you all soon!

Magic Word Monday
Every Monday beginning June 20
Check our Instagram or Facebook page every Monday morning to find the Magic Word in our most recent post!

Repeat the Magic Word at the register the same day it is posted and show us you follow us on social media to receive 20% off one regular price item of your choice!

Some exclusions may apply. The Magic Word can only be used once per customer each Monday. Cannot be combined with other offers. Must be present in store or purchase by phone day of sale to receive discount. We will not hold items or pre-cut yardage for this special offer.



Handwork Club


Every Tuesday, 10:00am - Noon
This delightful weekly club is for anyone who would like to work on a hand stitching project while learning new hand stitching skills. It's a great chance to finish our own projects and relax with a fun gathering of sewing friends. No fee to attend. Simply come and join us!

Wrong Price Wednesday!
Every Wednesday our pre-cut fat quarters are only $3.00!

Regular Price $3.75.



Time Out at the Wagon (Open Sew)
Every Wednesday, 10:00am to 4:00pm
Put yourself in Time Out at the Wagon in our School House located directly behind the quilt shop! At times we all need time out from housework, phone calls, and everyday responsibilities. Bring your current sewing project to "Time Out at the Wagon" and do just that. Marsha is looking forward to being in Time Out and hopes lots of you will join her.

Corn Wagon Quilt Co. will be CLOSED
Monday, July 25th in observance of Pioneer Day
Monday, September 5th for Labor Day

Thank you for supporting your local brick-and-mortar quilt shop!


We feel honored to be part of such a wonderful quilt-making community.



We hope you'll visit us again soon,
Jen and the Girls
at Corn Wagon Quilt Co.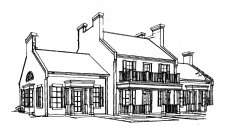 We would love to hear from you!
801-491-3551
cornwagonquilts.com