Skip Navigation
Website Accessibility
Utah Quilt Show Going on Now! Plus, NEW quilts for Pioneer Day!

There's so much going on this weekend here in Utah! Pioneer Day July 24th means parades, fairs, rodeos and celebrations are happening all over the state. With International Quilt Festival currently in Salt Lake City and the 48th Annual Utah Quilt Show going on now right here in Springville, quilters can find inspiration all over the place! Please note: Corn Wagon will be CLOSED Monday, July 25th in observance of Pioneer Day.
The weekend of July 24th is another opportunity for us to fly the flag in the great State of Utah. Pioneer Day a is celebrated to commemorate the Pioneers entering the Salt Lake Valley and their religious leader, Brigham Young, declaring, "This is the place." For many of us with pioneer heritage, it's an opportunity to reflect on and appreciate our ancestors who settled what would eventually be incorporated as the 45th State in the Union. It's really quite a story and I've grown up hearing many personal accounts of the hardships and triumphs. The quilter in me can't help but wonder how many quilts traveled across the plains as I know my own progenitors to have handmade a few heirlooms as travel essentials for the journey.
This year I am happy to have finished a flag quilt just in time for this unique holiday. I've had these wonderful homespun cotton/linens on my shelf for a couple of years now, having been inspired by Jen Van Orman's version of the Fat Quarter Shop's
Stars, Stripes and Dots
quilt. It's a free pattern you can download
here.
I had so much fun putting it together we decided to make kits! You'll love using 2" and 5" Triangles on a Roll (included in our kit) to quickly sew up precise half-square triangles for the stars and stripes in this 65" x 85" folkart-style flag. Edge-to-edge waves were quilted by Dorene Johnson for a clean, classic finish. It's on display now at the shop where you can also pick up a kit for $154.99.
Doesn't this heirloom style quilt look like a treasure found in that trunk in grandma's attic? It reminds me of something that could have made the journey west. Karen Averett has been busy making lots of half-square triangles for this gorgeous
Threads that Bind
quilt by Blackbird Designs for Moda Fabrics. Finishing at 72" x 72" it comes as a boxed kit that includes the pattern and fabrics for piecing the top and binding for $139.99.
Ramona Sorensen quilted hand-guided feathers block-by-block. It's one of the feather varieties included in our Feathered Frenzy Machine Quilting Sale mentioned in last week's newsletter! Bring your quilt top in before August 31st and request one of Ramona's free motion feather designs for 10% off the cost of quilting service! Ask one of our employees for full details and to see sample options.
Well, isn't this a perfect picnic quilt for ANY summer celebration! Lynette Christensen paired a mix of whimsical red and blue prints with a stonewashed Peppered Cotton background in this
Over and Under
quilt designed by our own Ramona Sorensen. How cute are those vintage bathing suits on the backing fabric! You'll find kits in-store to piece this 72" x 80" lap quilt as well as patterns and more
Red, White and Bang
fabrics by Sandy Gervais. Edge-to-edge computerized quilting by Dorene Johnson.
Have you signed up yet?
Only a few seats left! Learn from Jenny Pedigo of Sew Kind of Wonderful at one of our 3 exciting events! Catch the Trunk Show Fri, Aug 5, 6:30 to 8:30 pm at the Corn Wagon Too retreat center. This is a fun, interactive trunk show with discussion on design, color theory, fabric choice, inspiration and quilting techniques. Demonstration of how to use the Quick Curve Ruler follows. Reserve your seat for $15 right away! Light refreshments will be served at the end of the presentation. Then be sure to sign up for one of two Quick Curve Ruler Classes on our website!

The 48th Annual Quilt Show is now on display at the Springville Museum of Art. It's a feast for the eyes that is well worth the stop! The museum is conveniently located just two blocks from the Corn Wagon on 400 South so if you happen to be in town for all the festivities, swing by for double the inspiration. This juried exhibition features quilts of all shapes, sizes and styles created by some of Utah's finest quilters.



As described by the museum, "Each quilt on display illustrates a convergence of artistry and creative decision making with meticulous technical work required at every step of the quilting process. Quilting is a celebration of community in every sense of the word. It binds people together with shared experience, creative outlets and supportive communities. Just as the stitches and fabrics are woven together, relationships and meaning are equally incorporated into each quilt." Sponsored by the Utah Valley Quilt Guild and Corn Wagon Quilt Co., show ribbons are awarded by a team of professional quilters based on specific requirements, quality craftsmanship and creative application. We were delighted to find two quilt entries on display from our own Tami Johnson, both stunning Lonestar quilts (above). Nice work Tami!
Sharon Wright is the artist behind the beautiful work of art above and the recipient of a special ribbon awarded by Corn Wagon Quilt Co. Sharon used a variety of elements including wool applique, from projects she had made previously. This original design comes together beautifully and showcases Sharon's many quilting talents right down to the piped binding. Congratulations Sharon!
Perhaps my favorite part of the show is seeing so much variety in style and technique displayed side by side, all wonderful to behold. It's an impressive celebration of makers from our home state. I love seeing so many familiar names recognized for their talent and hard work. The show will continue through September 17th so if you're a wee bit busy with all of the fun going on around the state, you'll still have time to catch the Utah Quilt Show!
---
Upcoming Sales & Events





Magic Word Monday
Every Monday beginning June 20
Check our Instagram or Facebook page every Monday morning to find the Magic Word in our most recent post!

Repeat the Magic Word at the register the same day it is posted and show us you follow us on social media to receive 20% off one regular price item of your choice!

Some exclusions may apply. The Magic Word can only be used once per customer each Monday. Cannot be combined with other offers. Must be present in store or purchase by phone day of sale to receive discount. We will not hold items or pre-cut yardage for this special offer.



Handwork Club


Every Tuesday, 10:00am - Noon
This delightful weekly club is for anyone who would like to work on a hand stitching project while learning new hand stitching skills. It's a great chance to finish our own projects and relax with a fun gathering of sewing friends. No fee to attend. Simply come and join us!

Wrong Price Wednesday!
Every Wednesday our pre-cut fat quarters are only $3.00!

Regular Price $3.75.



Time Out at the Wagon (Open Sew)
Every Wednesday, 10:00am to 4:00pm
Put yourself in Time Out at the Wagon in our School House located directly behind the quilt shop! At times we all need time out from housework, phone calls, and everyday responsibilities. Bring your current sewing project to "Time Out at the Wagon" and do just that. Marsha is looking forward to being in Time Out and hopes lots of you will join her.

Stuff-a-Bag Sale
Saturday, July 30th
Bring in your reusable, cotton Corn Wagon Quilt Co. bag and receive 20% off any regular price items you can "stuff" inside! Don't have a bag yet? Purchase one for $5 and reuse it every 5th Saturday for the same great Stuff-a Bag Sale!

Corn Wagon Quilt Co. will be CLOSED
Monday, July 25th in observance of Pioneer Day
Monday, September 5th for Labor Day

Thank you for supporting your local brick-and-mortar quilt shop!


We feel honored to be part of such a wonderful quilt-making community.



We hope you'll visit us again soon,
Jen and the Girls
at Corn Wagon Quilt Co.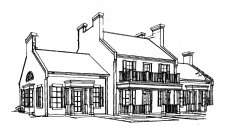 We would love to hear from you!
801-491-3551
cornwagonquilts.com