Quilter's FOMO? Yes, indeed, I've got it bad. That anxious feeling you get when you feel other people might be having a good time without you... or in the case of quilters the "Fear Of Missing Out" on all the sewing fun. New fabric? Gotta get it before it's gone! New technique? Gotta get in on the craze! Classes, BOMs, Retreats? Gotta get in on the PaR-tAy! The opportunity to meet and learn from one of my quilt heros? SIGN ME UP! So, what's on my quilting FOMO radar at the moment? Well, two things actually. Thank goodness both opportunities have a few openings left!

...but just a few!
It's your last chance to get in on one of 3 awesome opportunities to meet and learn from Jenny Pedigo of Sew Kind of Wonderful! Have you tried the Quick Curve Ruler? This popular ruler was the brain-child of Jenny when she wanted to find an easier way to consistently cut curves that would be easy to sew. The first Quick Curve Ruler and pattern Urban Escape were sold in 2011. Since then, thousands of Quick Curve Rulers and QCR patterns have been sold worldwide to quilters who have fallen in love with curved piecing using the easy techniques of the Quick Curve Ruler. Jenny is one of those inspiring creative minds that is moving the quilting world forward in brilliant ways. She encourages quilters to think outside traditional quilting 'rules' and enjoy this beautiful process.
Your first opportunity to hang out with Jenny is at the
Winter Jewels Table Runner Class
Learn the Quick Curve Ruler technique with a fast and fun table runner project that would look great in nearly any fabric combination! Join Jenny Pedigo to complete two of the blocks for this unique 17" x 48" Quick Curve Mini project. $100 class fee
provides you with 3-4 hours of professional instruction and sewing time with Jenny in our Schoolhouse Friday, August 5 at 10:00 am. It will also include a ticket to the sold out Trunk Show on Friday, August 5 at 6:30 pm! You'll find the pattern in the Mini Wonderful Curves book by Sew Kind of Wonderful available online or in store as well as the Mini Quick Curve Ruler.
The second exciting class will be for the popular
Posh Penelope
quilt. This stunning quilt combines a love for curves with petite sashing and cornerstones! It's a perfect mix of modern and traditional elements that create a timeless 69" x 80" quilt. Easy curved sewing technique is taught - no pinning, no finding center. Just cut, sew, and square-up using the
original Quick Curve Ruler
! Appropriate for all skill levels. Only a couple of seats left! Register today and join us Saturday, August 6, at 10:00 am. Your registration fee of $175.00 includes 6-7 hours of expert instruction and sewing time with Jenny in our Schoolhouse. Also included is a ticket to the sold out Trunk Show on Friday, August 5 at 6:30 pm. You really need to see this show stopper in person and, as luck would have it, we currently have it on display at the quilt shop!
Jenny Pedigo's Trunk Show
, Friday, August 5th, 6:30 p.m. - 8:30 p.m. is
sold out
but you may join our
wait list here
. If any seats open up, you'll be the first in line! Registration in either class guarantees you a seat at the trunk show where Jenny will share a fun interactive 60-90 minute presentation of at least 25 quilts with discussion on design, color theory, fabric choice, inspiration and quilting techniques. Demonstration of how to use the Quick Curve Ruler follows. Light refreshments will be served. Class attendance also comes with the benefit of receiving 15% off class supplies as well as 15% off regular price purchases while here for your class!
Stuff-a-Bag Sale Tomorrow!
Don't miss out on our 5th Saturday Sale! Bring in your reusable cotton Corn Wagon Quilt Co. bag and receive 20% off any regular priced items you can "stuff" inside. Don't have a bag yet? Purchase one for $5 and reuse it every 5th Saturday for the same great 20% off Sale!
See how much you can fit in your bag. Come on; make us proud! Fabric, patterns, notions, precuts, kits... if it fits, we'll take 20% off the regular price in-store tomorrow, July 30th.
The moment I saw The Traverse Quilt, I knew it was one I could not miss out on. It's a take on traditional row by row quilts, but with a decidedly modern look and a brilliant display of colors. What better way to ensure I finish this one than by joining a block-of-the-month? Chris and I (Jen) will be teaming up to teach each row in a twelve moth program here at the School House! Our Block of the Month class will meet every 4th Wednesday, starting September 2022 and ending August 2023. At each BOM class, we will do a show'n'tell and have a one-hour demo.

Your $30 Registration Fee will hold your spot and pay for the pattern, which you will receive at the beginning of the program. Then, each month during the first week of the month, you will be charged $28.95 (plus tax) to pay for each month's kit. Shipping is available. The first billing cycle will be the first week of September, and class will be the fourth Wednesday. There will be no charge for August 2023, but we will still hold class that month for a finishing demonstration and show'n'tell.



This eye catching palette from pattern designer, Tara Faugnhan, lives between harmony and discord, but always with a sweet, pleasing feel. Each row demonstrates a wide range of techniques that will build the skills of novice quilters and be a fun play day for the experts. Techniques include strip piecing, curves, and a new way to paper piece! The Traverse Quilt is a color study using 60 different Artisan Cottons by Windham Fabrics. This unique quilt finishes at about 72" x 85" and uses a variety of techniques each month. Hurry! Only a few seats left!


---
Upcoming Sales & Events





Magic Word Monday
Every Monday beginning June 20
Check our Instagram or Facebook page every Monday morning to find the Magic Word in our most recent post!

Repeat the Magic Word at the register the same day it is posted and show us you follow us on social media to receive 20% off one regular price item of your choice!

Some exclusions may apply. The Magic Word can only be used once per customer each Monday. Cannot be combined with other offers. Must be present in store or purchase by phone day of sale to receive discount. We will not hold items or pre-cut yardage for this special offer.



Handwork Club


Every Tuesday, 10:00am - Noon
This delightful weekly club is for anyone who would like to work on a hand stitching project while learning new hand stitching skills. It's a great chance to finish our own projects and relax with a fun gathering of sewing friends. No fee to attend. Simply come and join us!

Wrong Price Wednesday!
Every Wednesday our pre-cut fat quarters are only $3.00!

Regular Price $3.75.



Time Out at the Wagon (Open Sew)
Every Wednesday, 10:00am to 4:00pm
Put yourself in Time Out at the Wagon in our School House located directly behind the quilt shop! At times we all need time out from housework, phone calls, and everyday responsibilities. Bring your current sewing project to "Time Out at the Wagon" and do just that. Marsha is looking forward to being in Time Out and hopes lots of you will join her.

Thank you for supporting your local brick-and-mortar quilt shop!


We feel honored to be part of such a wonderful quilt-making community.



We hope you'll visit us again soon,
Jen and the Girls
at Corn Wagon Quilt Co.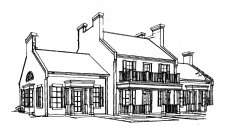 We would love to hear from you!
801-491-3551
cornwagonquilts.com