EVERYBODY needs a Quilt. It's a fact. No matter the age, nothing feels like being wrapped in the love of a handmade quilt. Guys, gals and all our pals; everyone needs a quilt. We quilters have found our calling in life to see that wish come true and so we are ever on the hunt for fun new quilts to make and give. Today, I'd like to share four designs new to our shop (all available as kits) that fill needs for all ages. From baby to "big kids," let's have a look at what's fresh and new.
Looks for those sweet little ones are currently clean and simple. Soft, solid woven colors with just a touch of playful whimsy is a great way to go for baby boys and girls alike. Lynette Christensen drew color inspiration from a darling focus fabric by Annie Downs and put together the
My Neighborhood
baby quilt. Kiddos will have fun finding familiar shapes in the hand-drawn houses, bikes, dogs and cats. Finishing at 47" x 58" it would make an ideal crib or toddler bed quilt. Custom machine quilting by Tonya Colbert adds a gentle secondary design.
Next time you're at the shop, be sure to visit our juvenile department in the lower level! That's where you'll find Minky and Cuddle fabrics in a variety of colors and patterns as well as hemstitching kits and crochet thread. Favorite fabrics for kids big and small are available in flannel and regular cotton. You'll even find a few gifts to pair with your quilts for giving. We just received the cutest new baby flannels! Come down and check 'em out!
These two quilts speak, nay shout, to the teens and young at heart. Both feature new collections from Ruby Star Society in bold, trending hues. The electric, youthful energy vibrates through both designs.
The Hannah Quilt
(rear, left) by Kitchen Table Quilting is an easy strip-pieced weekend project featuring
Warp and Weft
woven cottons by Alexia Marcelle Abegg. This throw quilt finishes 60" x 72" and our kit includes enough of each fabric to cut an extra strip to piece a scrappy binding. I'm in love with the Modern Baptist Fan quilting by Dorene Johnson. It might be my new favorite!
The
Fat Quarter Dash
(front, right) is a versatile pattern by Emily Dennis of Quilty Love that uses, you guessed it, fat quarters! This 60" x 70" throw quilt is perfect for showing off favorite novelty fabrics like these quirky fellas from the
Little Darlings II
collection. Typewriters, roller skates and retro florals take me back to my own childhood. Lexi Lamb had the best time making this one and Dorene added cool, angular edge-to-edge quilting.
Both of these designs are perfect for beginning sewists to hone their skills or quick and easy quilts for the pros. We have patterns and kits for both in-store now!
Mini Poppins Bag Class
Monday, August 22, 10 am to 5 pm
Speaking of Little Darlings II, how cute is Shelley's latest version of the Mini Poppins Bag by Aunties Two! Our most popular bag class is back!
Structural stays, included in the pattern, plus Soft and Stable help keep its shape. Pockets inside store supplies for a sewing retreat or use it as a unique purse for everyday. Learn bag-making techniques you've likely never tried before. Shelley Taylor will show you how it's done! We'd love to help you round up your class supplies for 15% off. Register today and join us at the Schoolhouse!



Full of modern sophistication, this quilt holds a hint of youthful romance.
Kiss Me Quick
is a scrap-tacular design by Wendy Williams that appeals to
all
ages. Marianne Michaels pulled together a mix of analogous warm tones for the "kisses" and a variety of low volume fabrics for supporting backgrounds. The asymmetrical setting made me do a double take. I'm smitten! And for quilting, how about those Modern Baptist Fans by Dorene Johnson. Our kits include the pattern and fabrics as shown for the 75" x 75" quilt top and binding or we have a starter roll of fabrics for the "kisses" and you can add your own fabulous mix of backgrounds.
Whatever you're making to ensure everybody can wrap themselves in a quilt, we'd love to see it! Share your projects on social media and give us a shout out so we can cheer you on or bring us a little show-and-tell next time you stop by. Our favorite part of this whole quilting gig is the friendship, camaraderie and sharing that happens over this wonderful art.
---
Upcoming Sales & Events





Magic Word Monday
Every Monday beginning June 20
Check our Instagram or Facebook page every Monday morning to find the Magic Word in our most recent post!

Repeat the Magic Word at the register the same day it is posted and show us you follow us on social media to receive 20% off one regular price item of your choice!

Some exclusions may apply. The Magic Word can only be used once per customer each Monday. Cannot be combined with other offers. Must be present in store or purchase by phone day of sale to receive discount. We will not hold items or pre-cut yardage for this special offer.



Handwork Club


Every Tuesday, 10:00am - Noon
This delightful weekly club is for anyone who would like to work on a hand stitching project while learning new hand stitching skills. It's a great chance to finish our own projects and relax with a fun gathering of sewing friends. No fee to attend. Simply come and join us!

Wrong Price Wednesday!
Every Wednesday our pre-cut fat quarters are only $3.00!

Regular Price $3.75.



Time Out at the Wagon (Open Sew)
Every Wednesday, 10:00am to 4:00pm
Put yourself in Time Out at the Wagon in our School House located directly behind the quilt shop! At times we all need time out from housework, phone calls, and everyday responsibilities. Bring your current sewing project to "Time Out at the Wagon" and do just that. Marsha is looking forward to being in Time Out and hopes lots of you will join her.

Thank you for supporting your local brick-and-mortar quilt shop!


We feel honored to be part of such a wonderful quilt-making community.



We hope you'll visit us again soon,
Jen and the Girls
at Corn Wagon Quilt Co.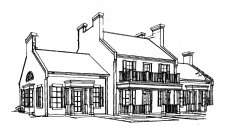 We would love to hear from you!
801-491-3551
cornwagonquilts.com