Skip Navigation
Website Accessibility
Farm Fresh! Corn Daze Saturday + NEW Retro Farmhouse Wool BOM!

The moment I saw it, I fell in love. It was early 2016. I was lazily scrolling through Instagram when I happened upon the prettiest wool applique block I'd ever laid eyes on. Reading the caption I discovered a hashtag #retrofarmhousewoolbom and into the rabbit hole I was lured! A fresh harvest of seasonal cut flowers and fruit all in the most scrumptiously colored wool. They looked especially striking against a black and cream crossweave background and a delicate low-volume Irish Chain setting only added to the retro spin. The hashtag said BOM, right? But who, where, when? A few more moments of scrolling and I discovered Fig Tree & Co. was behind it all. It was their new Retro Farmhouse Wool Block of the Month. A day or two later I mentioned my newfound quilt crush to a sewing friend and wouldn't you know it, she had already signed up! Well, you can guess what happened next...

Fast forward to 2022 and here I am, still happily whip-stitiching away on my Retro Farmhouse Wool blocks. Each time I bring another finished block into the shop for show and tell, we wonder why we haven't offered it here at the Corn Wagon. Well, the time has come! Marianne Michaels has kicked it into high gear, hand-dying just the right hues for the Retro Wool Farmhouse Block of the Month! Shades of juicy melon and ripe berries, leafy greens and summer sky blues will look lush against an Essex Cotton/Linen background and we know you're going to love our hand-picked selection of delicate printed cottons included for the Irish Chain setting blocks. It all begins this October and will continue through September 2023.
You'll receive a kit each month with background fabric and hand-dyed wool for one or two blocks. Part way through the program you will receive your low-volume strips to begin work on your setting blocks. The
Retro Farmhouse Wool
pattern set by Fig Tree & Co. is included. Threads and other sewing notions are sold separately, however we will be putting together a wool floss starter set available at an additional cost with just the right shades to blend with the most used colors in the quilt.
Those registered are invited to attend a
Vintage Farmhouse Helpful Hints
class here at the Schoolhouse, Saturday, October 1st at 10:00 a.m. - Noon. This is a one-time class lead by Marianne Michaels and Jen Tanner where we'll review the how-tos and the what-ifs as well as share our favorite wool applique techniques and must have tools. Any notions purchased for the program that day will be 15% off!
We're opening just 40 spots in this fresh new block of the month program! A non-refundable $15 registration fee is due upon sign-up. Your credit card will be saved securely in our subscription system and you will automatically be charged the $24.99 kit fee every 30 days beginning October 1st. You may choose to pickup your kits in store after the 1st of each month or we can ship for $6.99 per month. Register right
here online
right away!
Are you as smitten as I was? With the cooler months ahead, it's a perfect time to get a new project lined up and we know you're going to love working up these lovely fresh-cut blocks. Perhaps my favorite part of this design is the final block where Fig Tree & Co. encourage you to create your own signature wool applique block. Your kit will include our own block unique to Corn Wagon that you may use or feel free to use your wool pieces and scraps to create your own unique signature block. You could include your monogram, the year you finish (for me, 2037) or your own favorite Retro Farmhouse flourish!
CORN DAZE! Saturday, August 27th
Be sure to swing by the shop tomorrow for our annual Corn Daze! With your $20 purchase from Corn Wagon Quilt Co., you'll receive a coupon for a FREE DOZEN EARS OF SWEET CORN! We team up each year with Harward Farms' actual "corn wagon" right across the street for this delicious summer treat! This opportunity is available this Saturday only so come see us!
Interested in learning the art of wool applique but not ready to commit to an entire block of the month quilt? We offer a FREE Wool Applique Demo several times each year and we just happen to have one coming right up! Swing by the Schoolhouse Thursday, September 8th at 5:00pm to sit in on this one-hour class taught by our wool expert, Marianne Michaels. You'll love her simplified method and gain confidence to begin your own wool applique journey. No registration or supplies needed. Just pop in! You'll even receive 15% off your regular price items purchased while here for the class!



A fresh bushel of wool patterns from Buttermilk Basin has arrived including patterns for these yummy three-dimensional wool strawberries and a sweet-as-can-be berry table mat. Our friend Vicki Wood stitched up this cute mat and finished the scalloped edge with a sparkling metallic thread! It would make an excellent starter project for a wool applique beginner and you'll have fun embellishing with embroidery stitches and tiny buttons. Kits are available now in-store and online.
Fresh berries just might be my favorite flavor of summer. Cymoni Whatcott captured their sweetness in the
Pineberry Quilt
by Pen+Paper Patterns. You need to see this 60" x 64" lap quilt in person! You'll find patterns and kits at the shop or on our
website
for $118.99.
Is your mouth watering yet? Well here's one more project featuring fresh picked berries -- Shelley Taylor will be teaching how to make the
Night & Day Mini Tote
at our Schoolhouse Saturday, October 22, 10:00-3:00. Learn some great sewing skills including working with interfacing, making straps and adding an interior zipper pocket from a professional bag-maker extraordinaire! Bonus: this functional little tote can be reversible for two fun looks: a quilted side or a non-quilted side with a welt pocket! Pattern from By Annies.com We would love to help you collect your class supplies and choose your own unique fabric combo. As always, you can take advantage of 15% off your regular price class supplies! Keep an eye on our social media posts where we'll announce the registration opening next week!
---
Upcoming Sales & Events





Magic Word Monday
Check our Instagram or Facebook page every Monday morning to find the Magic Word in our most recent post!

Repeat the Magic Word at the register the same day it is posted and show us you follow us on social media to receive 20% off one regular price item of your choice!

Some exclusions may apply. The Magic Word can only be used once per customer each Monday. Cannot be combined with other offers. Must be present in store or purchase by phone day of sale to receive discount. We will not hold items or pre-cut yardage for this special offer.



Handwork Club


Every Tuesday, 10:00am - Noon
This delightful weekly club is for anyone who would like to work on a hand stitching project while learning new hand stitching skills. It's a great chance to finish our own projects and relax with a fun gathering of sewing friends. No fee to attend. Simply come and join us!

Wrong Price Wednesday!
Every Wednesday our pre-cut fat quarters are only $3.00!

Regular Price $3.75.



Time Out at the Wagon (Open Sew)
Every Wednesday, 10:00am to 4:00pm
Put yourself in Time Out at the Wagon in our School House located directly behind the quilt shop! At times we all need time out from housework, phone calls, and everyday responsibilities. Bring your current sewing project to "Time Out at the Wagon" and do just that. Marsha is looking forward to being in Time Out and hopes lots of you will join her.

Corn Wagon Quilt Co. will be CLOSED
Monday, September 5th for Labor Day

Thank you for supporting your local brick-and-mortar quilt shop!


We feel honored to be part of such a wonderful quilt-making community.



We hope you'll visit us again soon,
Jen and the Girls
at Corn Wagon Quilt Co.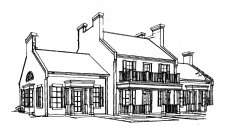 We would love to hear from you!
801-491-3551
cornwagonquilts.com