Sometimes you just gotta roll with it. Things sneak up on you, give you a surprise and jolt you into action. Our best advice: Roll with it! In this case I'm talking about National Jelly Roll Day. It sneaked it's way onto our calendar when we weren't looking but hey, we're ready to ROLL WITH IT! Are you?



The 3rd Saturday in September has officially been designated as National Sew A Jelly Roll Day to encourage collectors to tear open a Jelly Roll and make something as a gift, for charity or for themselves! We know (from experience) you've purchased those pretty 2-1/2" pre-cuts without knowing exactly what you will make (guilty!). As lovely as they are, tied up with a ribbon, they end up on our shelves just waiting for the right project. Enter PROJECT: Jelly Roll, the annual event created to give you the perfect opportunity to turn that Jelly Roll into something wonderful! It can be a quilt or a tote bag, a pillowcase or something to wear, it doesn't matter so long as we seize the day and celebrate the joy of being a maker. Grab a Jelly Roll from your shelf, dust it off, choose a project and sew with us here at Corn Wagon Quilt Co. Saturday, September 17th, 10am - 5pm in our beautiful retreat center! BONUS: Exclusive FREE Jelly Roll patterns will be available to attendees and you can use our retreat lanyards for 15% off any regular price purchases you make while at the event! Seats are limited so register today online or in-store!
Not sure what project to choose? Each September, Moda releases free Jelly Roll quilt patterns available exclusively through their vendors (that's us!) and so we're passing our favorites along to you. We have four available to you as free downloads from our website (click here) and be sure to check out our full selection of Jelly Rolls online and in-store! The twin quilts above are two versions of the same pattern. It's the first of Moda's free Project Jelly Roll patterns for 2022! I think this just might be the pattern I'm choosing to roll with next Saturday. I hope you'll join me!
Another Free Wool Applique Demo!
Thursday, September 22nd -- 2-3pm
Interested in learning the art of wool applique? We offer Wool Applique Demos several times each year and we just happen to have one coming right up! Swing by the Schoolhouse to sit in on this one-hour class taught by our wool expert, Marianne Michaels. You'll love her simplified method and gain confidence to begin your own wool applique journey. No registration or supplies needed. Just pop in! You'll even receive 15% off your regular price items purchased while here for the class!
Sunflower Queen is a traditional wool applique design by Jerome Thomas with a Scandinavian influence. We're lucky to have our friend, Lynn Rawlings', beautiful work on display here at the shop (shown above). We have patterns and kits in store and online for $49.99!



Grab your pattern from Minki Kim (here) and come make the Clearly Trixie Pouch at the Schoolhouse! Shelley Taylor will lead this class and teach you all the tips and tricks to sewing with vinyl and making bags. This clever pouch is just perfect for EPP or hand-stitching supplies, spools of thread, or any cute little things and you'll never have to guess what's inside. Finished size is 9 1/2? wide x 4? high x 5'' deep. Choose to attend a morning or evening class! Register now for Thursday, September 22nd, 10am - 1pm or for Thursday, September 29th, 5pm-8pm. View the supply list and register online. Supplies listed are 15% off for class members. More bag classes with Shelley have been added to our online class schedule! Check them out and c

ome try something new!
Can we take a moment to admire this beautiful new finish made by Suzanne Jackman? So very pretty! The
Prairie Tracks
quilt is a versatile pattern by Cotton+Joy. Suzanne pulled a mix of Cotton+Steel fabrics from On the Mark Designs and Ash Cascade and played with dark and light values against crisp white. Earthy tones and meandering florals are indeed reminiscent of the prairie. It's on display now at the shop where you'll also find patterns and kits for $129.99 (hint: they're
online
too!).
Anyone else excited to stroll through the Garden of Quilts next weekend? If you haven't been, it's like nothing you've experienced before. Hundreds of beautiful quilts will grace the Ashton Gardens at Thanksgiving Point. Classes, lectures, trunk shows and vendor booths from well-known quilting super stars add to the fun! Tickets are still available from
thanksgivingpoint.org
Keep an eye on our Instagram account for a Garden of Quilts giveaway package this weekend! One lucky winner will get tickets and other quilting goodies! Be sure to make @cornwagonquilts a favorite on Instagram and share with all your quilting friends!
---
Upcoming Sales & Events





Saturday Sampler - Thoroughly Modern Mystery
Beginning Saturday, October 10, 10:00 a.m.
It's time for another kit! As usual, you'll have a one week window to bring in last month's assignment and receive this month's kit free. This month we have something extra exciting to show you! We'll be revealing the theme and color scheme for Saturday Sampler 2023! We will also be announcing registration dates so you can plan ahead. We can hardly wait to show you what's coming next!

Magic Word Monday
Check our Instagram or Facebook page every Monday morning to find the Magic Word in our most recent post!

Repeat the Magic Word at the register the same day it is posted and show us you follow us on social media to receive 20% off one regular price item of your choice!

Some exclusions may apply. The Magic Word can only be used once per customer each Monday. Cannot be combined with other offers. Must be present in store or purchase by phone day of sale to receive discount. We will not hold items or pre-cut yardage for this special offer.



Handwork Club


Every Tuesday, 10:00am - Noon
This delightful weekly club is for anyone who would like to work on a hand stitching project while learning new hand stitching skills. It's a great chance to finish our own projects and relax with a fun gathering of sewing friends. No fee to attend. Simply come and join us!

Wrong Price Wednesday!
Every Wednesday our pre-cut fat quarters are only $3.00!

Regular Price $3.75.



Time Out at the Wagon (Open Sew)
Every Wednesday, 10:00am to 4:00pm
Put yourself in Time Out at the Wagon in our School House located directly behind the quilt shop! At times we all need time out from housework, phone calls, and everyday responsibilities. Bring your current sewing project to "Time Out at the Wagon" and do just that. Marsha is looking forward to being in Time Out and hopes lots of you will join her.

S.A.B.L.E SALE
Saturday, September 24th, 9:00am to 3:00pm
Enjoy a day of open-air shopping from 30 fellow quilters who are willing to part with a portion of their quilting stash. Food trucks on site including Renee's Cheesecake and JJ Squeezed Lemonade. Vendors will set their own prices and manage their own transactions so come prepared with cash or Venmo. Best day ever!

Thank you for supporting your local brick-and-mortar quilt shop!


We feel honored to be part of such a wonderful quilt-making community.



We hope you'll visit us again soon,
Jen and the Girls
at Corn Wagon Quilt Co.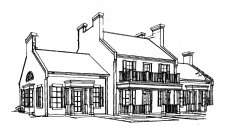 We would love to hear from you!
801-491-3551
cornwagonquilts.com