Fall has officially arrived! You know what that means... Time for another S.A.B.L.E. SALE! More than 25 local quilters have been preparing to sell their Stash Accumulated Beyond Life Expectancy and they'll be setting up shop right here in our parking lot tomorrow, Saturday, September 24th. Think of this sale as a multi-maker, fabric flea market. What treasures might you find? Fabric of all kinds, scrap bags, kits, orphan blocks, patterns, precuts, notions and even finished quilts. Keep your eyes open for a few surprises, like barn quilts, bags and woven baskets. Each vendor will set their own prices and handle their own transactions so come prepared with cash or Venmo. The sale will go on, rain or shine, so come prepared for a day of open air shopping at the Wagon from 9:00 a.m. - 3:00 p.m. tomorrow!



As usual, the Corn Wagon will be de-stashing a bit too! Come say hello in our Schoolhouse to see what's on clearance. All fabric yardage in our Schoolhouse will be marked down to $6.49/yard (one yard minimum) or if you finish the bolt, we'll make it $5.49/yard! You'll also find a few kits, remnants, patterns and miscellaneous quilting goods discounted 25% - 50% off as marked.

The quilt shop will open early tomorrow at 9:00 a.m. so be sure to step inside and see what's new for fall while you're here. We have new samples on display for fall classes and brand new kits in-store. See ya tomorrow!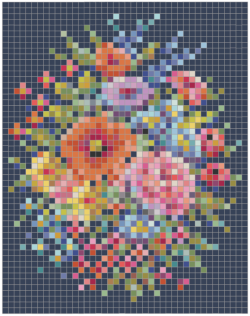 Embroidery Flower Quilt Class
Mondays, Oct 10 & 17 at 6:00 pm to 9:00 pm
Have you seen the free Embroidery Flower Quilt pattern from Tilda's World? It took our breath away! We were thrilled to find a surefire way to make sure all those squares come together flawlessly. Let Heather Dunn teach you all the ways the EasyPiecing grid from TenSisters Handicraft can help you keep everything organized and straight as you piece this show-stopping 63" x 81" quilt. We have a limited number of kits available in-store ($140.99) featuring gorgeous Art Gallery Pure Solids. Register online for the class and contact the shop to secure your kit today!


Did someone say, "New Autumn Quilts?" Would you like a sneak peak at three new quilts that just went on display to welcome the first day of fall? Note the awesome edge-to-edge quilting by Dorene Johnson that makes each of these quilts shine!
Using the
Slow Stroll
collection by Fancy That Design House for Moda, Suzanne Jackman put together this richly toned
Nightingale
quilt by Lo & Behold Stitchery. It holds all the colors and textures of fall field and sky. Kits for this 60" x 60" quilt include fabrics for the top and binding as shown as well as the pattern for $102.99.
With Fall comes Halloween (I can't wait). Whether you love the spooky season or not (obviously, I do) you've got to admit that Ruby Star Society's
Spooky Darlings
are just that! Absolutely DARLING Halloween fabrics (I mean would you look at those gum wrappers) ready to charm your socks off. Angie Pope used the popular
Moda Love
pattern
(free download here)
to really show of these quirky characters and marvelously modern take on a Halloween color scheme. Yes, indeed we have kits in-store ($89.99) featuring fabrics for the 72" x 72" quilt top and a fun, scrappy binding! P.S. Angie doesn't want you to notice her mistake... I mean you've never finished a quilt and later noticed a little flub in the layout, right? Never (wink, wink)! Don't worry, Angie, we've all been there and this quilt is just perfect in all it's Halloween cuteness.
It's always the right season for bold colors in a "big block" quilt -- especially when roller skates are involved! Averi Smith used the
Rosalina
pattern by Suzanne Jackman of Splendid Speck to showcase more playful prints from the girls at Ruby Star Society. Plus she threw in a little Kaffe Fassett for good measure. The result is a quilt full of energy that's sure to put a smile on your face. The
Rosalina
quilt finishes at 72" x 72" and our kits ($104.99) include all the cute fabrics you see here as well as this exciting new pattern.
Wondering what fun location we found to photograph this week's quilts? The Container Corner is a unique new shopping and entertainment destination right here in Springville! You'll pass it as you enter town from the freeway along 400 South on your way to the Corn Wagon. This unique shopping plaza was built in conjunction with Legends Motorcycles and Strap Tank Brewery. We're excited to see what new businesses set up shop in the near future! It's another chance to shop local and support small businesses like us.
---
Upcoming Sales & Events





Magic Word Monday
Check our Instagram or Facebook page every Monday morning to find the Magic Word in our most recent post!

Repeat the Magic Word at the register the same day it is posted and show us you follow us on social media to receive 20% off one regular price item of your choice!

Some exclusions may apply. The Magic Word can only be used once per customer each Monday. Cannot be combined with other offers. Must be present in store or purchase by phone day of sale to receive discount. We will not hold items or pre-cut yardage for this special offer.



Handwork Club


Every Tuesday, 10:00am - Noon
This delightful weekly club is for anyone who would like to work on a hand stitching project while learning new hand stitching skills. It's a great chance to finish our own projects and relax with a fun gathering of sewing friends. No fee to attend. Simply come and join us!

Wrong Price Wednesday!
Every Wednesday our pre-cut fat quarters are only $3.00!

Regular Price $3.75.



Time Out at the Wagon (Open Sew)
Every Wednesday, 10:00am to 4:00pm
Put yourself in Time Out at the Wagon in our School House located directly behind the quilt shop! At times we all need time out from housework, phone calls, and everyday responsibilities. Bring your current sewing project to "Time Out at the Wagon" and do just that. Marsha is looking forward to being in Time Out and hopes lots of you will join her.

Thank you for supporting your local brick-and-mortar quilt shop!


We feel honored to be part of such a wonderful quilt-making community.



We hope you'll visit us again soon,
Jen and the Girls
at Corn Wagon Quilt Co.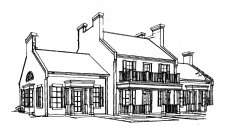 We would love to hear from you!
801-491-3551
cornwagonquilts.com