It's nearly time for the big reveal! Yes, indeed, October is knocking at the door (Trick-or-Treat?) and that means our current Saturday Sampler, Thoroughly Modern Mystery is coming to a close. We have a big circle on the calendar around the 2nd Saturday in October because it's the day we will reveal the finished mystery quilt we've been working on for the past 10 months! It's being quilted as we speak and we can't wait to show you how all the modern blocks fit together to make one fantastic quilt.

With the close of one Saturday Sampler drawing near, the creative gears have been turning. What should we make in 2023? With plenty of ideas to consider and great feedback from you, we have a terrific plan for Saturday Sampler 2023! We have, once again, joined forces with Suzanne Jackman of Splendid Speck to offer another ten-month program featuring a new pattern she has designed exclusively for this block-of-the-month beginning in January. Our theme for 2023 will be "Choose Your Own Adventure!" Guess what that means... We have two different colorways you get to choose from! Suzanne curated two fabulous style options and honestly we couldn't decide between them. They're both SO GOOD. So, we decided, why not let YOU choose the colorway that speaks to YOU! We can't show you what the finished quilt will look like (it's another mystery!) but we can show you the two style options Suzanne has coordinated. We can also tell you that the finished dimensions will be 83" x 83" and it will be composed of a variety of different blocks so it's an opportunity to strengthen your skills and come away with a generously sized quilt when finished!



Your first option is a quilt made entirely of solid color fabrics. It's an array of rich, earthy tones that are both classic and on-trend. Solid fabrics are a fantastic way to let block designs and quilting stand out and do all the talking and with colors like these, you'll have a quilt that is neither masculine or feminine but a timeless beauty anyone would love to wrap up in. It gives a warm, cozy vibe that hints of Autumn and Winter yet you'll want this one to be part of your home year round. To choose SOLIDS for your adventure, register here.
Your second option is an energetic mix of prints in modern hues that circle the color wheel. Mixing designs like floral with geometric and including both small and medium scale prints lends a scrap-happy look that will keep your eye dancing across the quilt from block to block. The feel is decidedly feminine and reminiscent of the sunny days of Spring and Summer. To choose PRINTS for your adventure, register here.
The rules for Saturday Sampler 2023 will be similar to those in years past. Your registration is $95 and includes the cost of the patterns and finishing kit.
Receive a $5 discount on the sign-up fee when you register before Oct 15, 2022!
If
YOU
come in-person to the shop during the allotted week each month to pick up your kit
AND
bring your last month's blocks to show us your FINISHED monthly assignment, your current month's kit will be FREE!
Otherwise, monthly kits are $7.00 each (incl. tax).
Our Saturday Sampler is scheduled for the
2nd Saturday
of each month with the opportunity to pick up your kit free through the following week. Each kit includes a coupon for an exclusive discount for use during the one-week Saturday Sampler window. Please see our Saturday Sampler listings on our website for full rules and to register. We do offer shipping monthly for an additional fee through our subscription service so our quilting friends from coast to coast can join in the fun. Stop in and see our style options in person and sign up right away! The registration period will end November 15th. Which adventure will you choose?

Please note; the blocks and fabric bundles shown are a representation of style and color only. This is not a block that will be in your quilt and fabrics may vary from those shown but the style and color palette will remain consistent. This program is a 10-month commitment. Registration fee and kits are non-refundable. Once the program begins, you will not be able to change your style choice.
SPRING S.A.B.L.E. SALE 05/20/23
Reservations open Monday, October 3rd at 10:00 a.m.
We had so much fun at last Saturday's S.A.B.L.E. SALE that we've already scheduled another one for Spring! We'll do it all again Saturday, May 20, 2023. Reserve a parking stall for $25 Monday morning, 10/03/22 after 10:00 a.m. on our website under the Schoolhouse tab, then it's time to start sorting through your S.A.B.L.E. for the big sale next Spring! Set up shop with anything sewing related for a big de-stash in our parking lot!



Would you believe me if I told you, "You can totally stitch this!" Well, it's totally true! We are utterly delighted to have local designer Chelsea Ekberg of On the Mark Designs teaching at the Schoolhouse! In this class she will teach you the basics of embroidery, plus a few new stitches! You will learn how to transfer a pattern, how to stitch a design from the ground up, and how to finish off your hoop for displaying. This class is perfect for beginners all the way to advanced embroidery artists who want to have a fun time enjoying some slow stitching. You will be making the darling Clara Floral shown above, designed by Chelsea. We have patterns as well as all the supplies you will need and remember, class supplies are 15% off for those registered. Come enjoy a day of stitching with us Saturday, October 15, 1:00 - 5:00 pm at the Schoolhouse.

Just three spots left! There's still time to join our new 12-month wool applique Block of the Month designed by Fig Tree Designs! The classic Retro Wool Farmhouse Quilt will finish at 63" x 63". The quilt features a cotton/linen blend background and hand-dyed wool for the applique. A low-volume cotton Irish Chain will tie it all together. Marianne has finished her quilt, shown below, and the photo just doesn't do it justice. Gorgeous custom, hand-guided quilting by Tonya Colbert adds just the right vintage accent to Marianne's hand-dyed wool applique.
To catch one of the last spots, hop on our website and register through our subscription program. Those registered are invited to attend a Vintage Farmhouse Helpful Hints class here at the Schoolhouse, Saturday, October 1st at 12:00 NOON. This is a one-time class lead by Marianne Michaels and Jen Tanner where we'll review the how-tos and the what-ifs as well as share our favorite wool applique techniques and must have tools. Any notions purchased for the program that day will be 15% off!

---
Upcoming Sales & Events





Magic Word Monday
Check our Instagram or Facebook page every Monday morning to find the Magic Word in our most recent post!

Repeat the Magic Word at the register the same day it is posted and show us you follow us on social media to receive 20% off one regular price item of your choice!

Some exclusions may apply. The Magic Word can only be used once per customer each Monday. Cannot be combined with other offers. Must be present in store or purchase by phone day of sale to receive discount. We will not hold items or pre-cut yardage for this special offer.



Handwork Club


Every Tuesday, 10:00am - Noon
This delightful weekly club is for anyone who would like to work on a hand stitching project while learning new hand stitching skills. It's a great chance to finish our own projects and relax with a fun gathering of sewing friends. No fee to attend. Simply come and join us!

Wrong Price Wednesday!
Every Wednesday our pre-cut fat quarters are only $3.00!

Regular Price $3.75.



Time Out at the Wagon (Open Sew)
Every Wednesday, 10:00am to 4:00pm
Put yourself in Time Out at the Wagon in our School House located directly behind the quilt shop! At times we all need time out from housework, phone calls, and everyday responsibilities. Bring your current sewing project to "Time Out at the Wagon" and do just that. Marsha is looking forward to being in Time Out and hopes lots of you will join her.

Thank you for supporting your local brick-and-mortar quilt shop!


We feel honored to be part of such a wonderful quilt-making community.



We hope you'll visit us again soon,
Jen and the Girls
at Corn Wagon Quilt Co.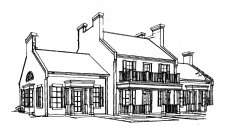 We would love to hear from you!
801-491-3551
cornwagonquilts.com