October means lots of different things for lots of different quilters. Autumn hues inspire our palette choices and dropping temperatures mean more opportunities to wrap up in a quilt. We begin spending more time indoors (hello, sewing room) and our hearts take comfort near the hearth. Even our menus shift to include warm soups and hot drinks. Pumpkins, Autumn leaves, cozy sweaters; October speaks to our senses in it's own unique way and we welcome it with open arms each year.




October means Halloween! Bring on the Orange and Black! Mix the pair with a pop of color like Mustard, Green or even Magenta -- or let them stand alone against neutrals -- this classic fall color duo gets us every time. Pam Rock waved her magic sewing wand and, abracadabra, the Flip Side quilt appeared! Using the Bad to the Bone collection by My Mind's Eye for Riley Blake Designs, this quilt highlights dancing skeletons, flying bats and spooky spider webs by framing them in simple large blocks for a 60" x 60" lap quilt. Kits are available in-store and online for $139.99. Edge-to-edge quilting by Dorene Johnson adds more meandering bats for a frighteningly fun effect.

October is a red alert for quilters hoping to finish up in time for Christmas! We're here to help you with a huge selection of holiday themed fabrics, patterns and kits. Our machine quilting experts are onboard to help you complete your quilted gifts in time! We have lots of seasonal edge-to-edge designs to choose from and our hand-guided, custom quilters can add unique details to your project. Our Christmas cut-off dates for quilting services vary depending on what you request.

For Dorene's computerized edge-to-edge quilting you need to have your quilt here at the shop no later than Saturday November 5th, 2022

.

For Ramona's or Tonya's custom, hand-guided quilting we will evaluate as the weeks draw closer to Christmas and consider on a case by case basis.

The sooner your quilts are in the quilter's hands, the better! Come see what they can do to help you with your Christmas list.
How many of you make pillow shams for gifts? Have you ever thought to quilt them? Ramona Sorensen has provided a free Quilted Pillow Sham pattern for you! It's a fun and easy way to make a standard sham feel a little extra special. Simply request a copy at the register or download it here.
October is a signal to wax the skis, tune up the boards and decide which resort pass to to go with for the season. Skiing is my second favorite winter hobby. It's a mental health counterpart to gardening and camping during the cold season. If you're itching to hit the slopes like me, you're going to love this great throw quilt by our own Tami Johnson.
Après-Ski is a 57" x 77" lap quilt featuring the Alpine Ski collection by Studio E. I mean just look at those little gondolas and ski bums! Kits available online and in store. Follow Tami's lead and put some Minky on the back for a perfect after ski snuggle by the fire.
October is Breast Cancer Awareness Month.
Paint some of those pumpkins pink and jump on the support wagon! Most of us have been affected to some degree by the breast cancer battle. Nobody fights alone; at least that's our hope! Stay tuned to find out more about making and donating mastectomy pillows like we did last year. We're hoping to send over 200 to a local hospital by the end of October. In the mean time here's a darling kit for a quilt you can make to support someone you love who is fighting breast cancer. The
Together
quilt was designed by Sherri McConnell especially for Moda's Stitch Pink Sew Along for Breast Cancer Awareness Month. We have just a few kits left
online
and in-store and thought now would be the right time to offer them at a great discount! Hop on our website for full kit details and for a link to Sherri's blog where you can watch her step-by-step instruction videos. While we're on the subject, don't forget to schedule your mammogram!
October is time for THE BIG REVEAL!
For those of you participating in our Saturday Sampler: Thoroughly Modern Mystery... drum roll, please... it's time to see how all the beautiful blocks you've been working on the past 10 months will come together! Tomorrow, Saturday October 8th is the day we've all been waiting for! We'll have the finished quilt on display and your finishing kits will be ready for pickup! Counting down the minutes...
Intro to Wool Applique Demo
THURSDAY, OCTOBER, 20TH, 11AM-NOON
Swing by the Schoolhouse to sit in on this one-hour class taught by our wool expert, Marianne Michaels. You'll love her simplified method and gain confidence to begin your own wool applique journey. No registration or supplies needed. Just pop in! Once you see how fun and relaxing wool applique is to do, you will be excited to start your own project!

The cute pillow you see above would be a fun project for wool applique beginners and experts alike! Frolicking Forest Friends by Jerome Thomas can easily be turned into a pillow or wall hanging. Our kit includes the pattern and hand-dyed, felted wool for applique plus cotton fabrics for background and pillow backing. Pick up a kit in-store or online!


LECTURE: INTRO TO QUILTED CLOTHING
You've seen them on Instagram... quilted coats, quilt blocks on sweatshirts, dresses that look like they've been pieced together with fabric squares, quilt blocks as patches on jeans... the list goes on! It seems like everyone is wearing quilts these days -- wouldn't you like to figure out what's in-fashion and where to start? Join Shelley Taylor as she teaches you how to wear quilted clothing!
No supplies are needed for this lecture-style class. You may want to bring a notebook or laptop to take notes! Register today online or in-store and join us at the Schoolhouse Tuesday, October 18th, 6:00pm - 8:00pm.

QUILT CLASS: CANDOR STARS QUILT
The Candor Stars quilt pattern uses a unique method of making half square triangles that require NO TRIMMING! The big blocks (24" or 36") come together in a flash and create fun secondary patterns when sewn together. Instructor and pattern designer,

JaNean Frandsen

will teach you how to use the endlessly handy Half Square Triangle rulers for this quilt and how to adapt any pattern to construct HSTs this way. As a bonus, the pattern and class cover how to spin your seams to make your points sharp and keep your quilt square. You will come away from class ready to level up all future projects with your new skills! Class will be held at the Schoolhouse Saturday, October 22nd, 10:00am - 3:00pm. Sign up online or in-store where we have a lap size version of this awesome quilt on display.
---
Upcoming Sales & Events





Magic Word Monday
Check our Instagram or Facebook page every Monday morning to find the Magic Word in our most recent post!

Repeat the Magic Word at the register the same day it is posted and show us you follow us on social media to receive 20% off one regular price item of your choice!

Some exclusions may apply. The Magic Word can only be used once per customer each Monday. Cannot be combined with other offers. Must be present in store or purchase by phone day of sale to receive discount. We will not hold items or pre-cut yardage for this special offer.



Handwork Club


Every Tuesday, 10:00am - Noon
This delightful weekly club is for anyone who would like to work on a hand stitching project while learning new hand stitching skills. It's a great chance to finish our own projects and relax with a fun gathering of sewing friends. No fee to attend. Simply come and join us!

Wrong Price Wednesday!
Every Wednesday our pre-cut fat quarters are only $3.00!

Regular Price $3.75.



Time Out at the Wagon (Open Sew)
Every Wednesday, 10:00am to 4:00pm
Put yourself in Time Out at the Wagon in our School House located directly behind the quilt shop! At times we all need time out from housework, phone calls, and everyday responsibilities. Bring your current sewing project to "Time Out at the Wagon" and do just that. Marsha is looking forward to being in Time Out and hopes lots of you will join her!

Thank you for supporting your local brick-and-mortar quilt shop!


We feel honored to be part of such a wonderful quilt-making community.



We hope you'll visit us again soon,
Jen and the Girls
at Corn Wagon Quilt Co.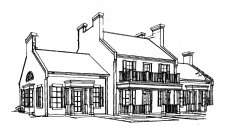 We would love to hear from you!
801-491-3551
cornwagonquilts.com