Skip Navigation
Website Accessibility
Sewing with Purpose: to Love, to Heal, to Learn & to Honor the Past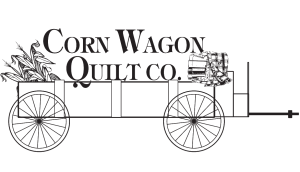 Heaven knows we don't need an excuse to sew. Quilters just have a natural need to put needle and thread to fabric but oh, how much more meaningful our stitches are when they have a purpose. Time at the sewing machine can be for healing ourselves and others, for learning and expanding our abilities, for sharing our love in a tangible way and for honoring the past. I'm confident there are many, many more ways we can sew with purpose and I challenge you to explore what that idea means for you personally, but these are the four I want to delve into today.



Sewing for Hope & Healing: As you all know, it's breast cancer awareness month (have you scheduled your mammogram yet?) and we have an easy way for you to use your sewing skills to bring comfort to breast cancer patients and aid in their healing. As a contributing sponsor of the American Breast Cancer Foundation, each year Moda produces a project for their Stitch Pink campaign. For 2022, their inspiration is personal. Designer, Cathe Holden shares her own journey fighting Breast Cancer on Moda's YouTube channel. Watch to see how her experience taught her about items we can make to bring comfort to Breast Cancer patients, like heart-shaped pillows that alleviate post-surgical discomfort and seatbelt pads for those with ports. She worked with Moda to provide patterns for four small and simple projects you can make and donate to local hospitals or give to friends who are fighting the battle. You'll find the free pattern download here.

Last year you helped us make and donate 200 heart-shaped pillows to the Ogden Regional Breast Cancer Unit. They're ready for more and we hope you'll help us do it again! We're dedicating our Time Out at the Wagon (Open Sew) for the next two Wednesdays to making pillows. As always, you may bring any project to work on in our Schoolhouse but we hope you'll take a few minutes and sew a pillow or two. They're fast and easy! Bring fabric scraps from home or buy some of our cute pink fabric at the shop. Be sure to tell the Corn Wagon Gal at the register it's for making donation pillows and she'll give you 20% off! We have plenty of stuffing at the Schoolhouse that has been donated for the project. Come get some!
If you can't make it to Time Out, no worries! You can download the free pdf pattern, make a few at home and drop them off at the shop before the end of November! We'll deliver them to Odgen Regional Breast Cancer Unit again. They only take about 20 minutes to sew and they make a BIG difference to Breast Cancer fighters!
Here's a sampling of some of our cute PINK fabric available in store and online! Strength in Pink by Riley Blake Designs would make perfect heart-shaped pillows. These awesome Breast Cancer Awareness pouches and insulated tumblers make useful gifts and Riley Blake

Riley Designs is honored to continue it's partnership with the Breast Cancer Research Foundation by donating $10,000 regardless of sales to

advance breast cancer research. Advancing awareness and research are our best bets for beating Breast Cancer so let's do this!
Sewing for Learning and Expanding: Every time we sit at a sewing machine or take a needle in hand, we can learn something new; about technique, about ourselves, about others... there's always the opportunity for progression. That's what we love most about welcoming you to our Schoolhouse for classes! Gathering to grow with our fellow sewists. The striking Clarissa Quilt above is an upcoming class we're really looking forward to with Cheryl Wallin. It's a perfect design for showing off large-scale prints. Made with assorted 10" squares plus an accent fabric using the Stripology Squared Ruler by GE Designs makes it really fast too! You're going to love this technique and have a great time learning something new with quilting friends. Join us next Friday, October 28th, 10:00 am - 5:00 pm at the Schoolhouse. We have kits for this 57" x 76" version of the Clarissa Quilt and rulers available in-store!
Sewing to Give Love: We create something with our hands and hearts to wrap our loved ones in a cozy hug. I made the quilt above for just that purpose. I have a dear friend who is battling Ovarian Cancer for the third time. Yes, third, and let me tell you, this gal's a fighter. After a recent pre-surgery visit with my friend, I found myself wondering, "how is it that I have not yet wrapped her in a quilt?" What was I waiting for? I set out immediately to put together the brightest, happiest quilt I could. I incorporated teal since it's the color for Ovarian Cancer and a color she has symbolically used throughout her home (her front door is even teal). Working with various prints from Art Gallery Fabrics, I added whimsy with some glasses and happy sun faces -- one of her mantras is to look on the bright side and she's incredibly good at it. I chose a quick and easy pattern so I could get it too her ASAP. The Double Crossed pattern by Amy Smart was the perfect fit and with the softest Cuddle fabric on the backing, I think she's gonna love it! I had so much fun pulling it together that I got carried away and made a few kits. You'll find them online and at the shop along with patterns. Who do you know that could use a quilt hug? What are you waiting for?
Sewing to Honor the Past: For many of us, quilts are a part of our heritage and for all of us, a part of history. I find reproduction fabrics to be a fascinating window to the past and there's nothing quite like a genuine heirloom quilt. This quilt looks like it could have been pulled from grandmother's attic and with a name like Wander it must certainly have a story to tell. Designed by Aniva Willoughby, the Wander quilt will carry you along your own quilt pathway as you create what is sure to become a family heirloom. We're delighted to have Aniva teach you how to make this quilt block right here at the Schoolhouse Thursday, November 17th, 10:00 am - 2:00 pm! Register now, online or in-store. You'll use a little Foundation Paper Piecing, some hand or machine applique and a little curved piecing. It's an opportunity to learn three important quilting skills from an expert. Aniva chose traditional 30's feed sack reproduction fabrics for her quilt. We're putting together some fabulous feed sack fat eighth bundles as starters for this project. Your really need to see Aviva's gorgeous quilt in person while it's on display at the shop. While you're here, let us show you our selection of reproduction fabrics for your projects that honor the history of quilt-making.

Corn Wagon Birthday P.J. Party Sale
Saturday, November 5, 2022 from 9am - 5pm
Save the Date! We're celebrating 23 years of quilting with our traditional P.J. Party Sale here at the quilt shop and...
We've got exciting news to share as part of our celebration!
What could it be? Any guesses? Stay tuned to see if your Corn Wagon Birthday wish comes true!
---
Upcoming Sales & Events





Halloween Fabric is Now on Sale 20% off!
No tricks, just treats from collections such as Bad to the Bone by My Mind's Eye and Spooky Darlings by Ruby Star Society! 20% off all Halloween yardage in-store and online!

Magic Word Monday
Check our Instagram or Facebook page every Monday morning to find the Magic Word in our most recent post!

Repeat the Magic Word at the register the same day it is posted and show us you follow us on social media to receive 20% off one regular price item of your choice!

Some exclusions may apply. The Magic Word can only be used once per customer each Monday. Cannot be combined with other offers. Must be present in store or purchase by phone day of sale to receive discount. We will not hold items or pre-cut yardage for this special offer.



Handwork Club


Every Tuesday, 10:00am - Noon
This delightful weekly club is for anyone who would like to work on a hand stitching project while learning new hand stitching skills. It's a great chance to finish our own projects and relax with a fun gathering of sewing friends. No fee to attend. Simply come and join us!

Wrong Price Wednesday!
Every Wednesday our pre-cut fat quarters are only $3.00!

Regular Price $3.75.



Time Out at the Wagon (Open Sew)
Every Wednesday, 10:00am to 4:00pm
Put yourself in Time Out at the Wagon in our School House located directly behind the quilt shop! At times we all need time out from housework, phone calls, and everyday responsibilities. Bring your current sewing project to "Time Out at the Wagon" and do just that. Marsha is looking forward to being in Time Out and hopes lots of you will join her.

Stuff-a-Bag Sale!
Saturday, October 29th, 10:00 am - 5:00 pm
Bring in your reusable, cotton Corn Wagon Quilt Co. bag and receive 20% off any regular price items you can "stuff" inside. Don't have a bag yet? Purchase one for $5 and reuse it every 5th Saturday for the same great Stuff-a-Bag Sale!

Thank you for supporting your local brick-and-mortar quilt shop!


We feel honored to be part of such a wonderful quilt-making community.



We hope you'll visit us again soon,
Jen and the Girls
at Corn Wagon Quilt Co.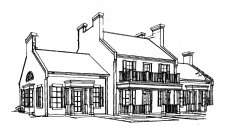 We would love to hear from you!
801-491-3551
cornwagonquilts.com