It's an annual opportunity to thank YOU and this year it comes with an exciting announcement. It's tradition here at the Corn Wagon to celebrate another fabric-filled trip around the sun with our Birthday P.J Party Sale each November. You've kept us in business, shared inspiration and been our friends for 23 years and we couldn't be more excited to show our appreciation with our biggest discounts of the year!
Tomorrow, Saturday, November 5th, we'll open early at 9:00 a.m. with our deepest discount of the day. The discount percent lessens as the birthday party winds down so you'll want to get here early -- that's where the pajamas come in. You can just roll out of bed, jump in the car, run down to the Wagon and shop to your heart's content. Here's the sale schedule:
Saturday, November 5, 2022:
9:00 a.m. - 10:00 a.m. 30% off regular price items
10:00 a.m. - Noon 25% off regular price items
Noon - 5:00 p.m. 20% off regular price items
Wear your pajamas into the store for an additional 5% off all day!
Discounts valid in-store only, toward in-stock, regular price items and cannot be combined with other offers. Sale excludes locally handmade goods, bom kits, classes, events and services. We will not hold items or pre-cut fabric for this sale.
If you are in the store shopping when the discount time changes, we will give you a sticker so you will receive the discount according to the time you arrived, not the time you check out.

And now for the BIG NEWS (are you ready?...are you sitting down?...) It's been a long time coming but we're finally ready to announce that
THE WAGON IS ON THE WEB!
Yes, indeed, you can now shop Corn Wagon Quilt Co. in your P.J.s anytime, anywhere and we're happy to include you in our Birthday P.J. Party with a coupon code for 20% regular priced items ordered online Saturday through Monday (11/05/22-11/07/22)! We're so happy to finally be able to share what's at the Wagon with ALL our quilting friend across the U.S.!
As you know, we've had a website for some time now but it has been limited to offering our classes, calendar, newsletter and a few featured products. Well, we've given our website a new look that is easier to navigate and now includes the ability to shop a full range of quilting products. Quilt kits, notions, patterns, books and of course lots of FABRIC all available from our new website for shipping or pickup! We invite you to take a look, click some buttons and explore our new online store.
You'll find lots of things that are unique to Corn Wagon Quilt Co. including a good portion of our extensive wool department. Hand-dyed and felted in-house, our selection of wool, wool kits and thread is unlike any other and you now have access online!

Our quilt kits are unique to our shop and made in limited quantities but we've stepped up our kit-making game to provide access from afar. When you fall in love with a quilt in our newsletter or on our social media posts, you can now link over and snag them on the interwebs! We'll be constantly expanding our online offering to grow each department and include new collections so check back often to see what's new.

Information on our Corn Wagon Too Retreat Center has been expanded to include access to our retreat calendar so you can see which rooms are open or confirm your reservation dates. Our new Block-of-the-Month tab makes it easy to find BOM subscription programs quick and registration is easy!

Look up info and requirements for our services such as hemstitching and machine quilting under our Services tab. From there you can even print a work order and ship your top and back to us for machine quilting. Check out our quilting artist bios and feel free to reach out to us to discuss all the options.

Rest assured, our brick-and-mortar store will remain the full-service destination you've come to rely on for the best selection of fabric and friendly faces. We're delighted to be able to expand in a way that will reach all of you and want to express our deepest gratitude for you support these past 23 years. We look forward to quilting with you for many more.
Speaking of quilts to fall in love with, Karen Averett put together this beautiful quilt, colored for Christmas but suited for everyday display.

The Hay Ride Quilt

by Laundry Basket Quilts finishes at 66" x 66." Hand-guided edge-to-edge quilting by Ramona Sorensen. Our kits include the pattern, binding and fabrics as shown above from the Noel collection also by Laundry Basket Quilts. We have limited supply online (simply click the photo) and in-store.

Christmas Quilting Cut-Off -- Please note that our computerized edge-to-edge cut-off date to guarantee your quilt before Christmas is November 7, 2022 (that's Monday)!

Custom hand-guided quilting will be evaluated case by case but currently does not have a cut-off date for Christmas. The sooner the better, especially if you will need to allow time for binding and/or shipping. We fill up fast for the season!
SIDE SADDLE POUCH CLASS

THURSDAY, NOVEMBER, 10TH, 10AM - 5PM

This fun-to-make Sidesaddle Pouch is sturdy with a spacious box shaped interior. The zipper allows it to open into a wide basket shape when the pouch is in use. There are two zippered pockets -- one each side of the pouch that will hold a multitude of additional tools/pens etc. The construction is a little tricky, so joining our expert Shelley Taylor is a must for this fun and useful pouch!
Are you a Book Nerd? Have you ever wanted to do Foundation Paper Piecing -- but were a little intimidated by it? Or do you just want some tips & tricks for fine tuning your FPP? In any case, this is the class for you! Cheryl Wallin will lead this information-packed, hands-on class as you make the popular Book Nerd quilt by Angela Pingle using the Foundation Paper Piecing method -- the perfect pattern to learn and practice how to maneuver those tricky angles and see how presicely everything fits together.
Register
here
and meet us at the Schoolhouse for a day of sewing FPP style with Cheryl, Friday, November 11th, 10:00 a.m. - 4:00 p.m. View the supply list and pickup the pattern right
here
online! This quilt is fat quarter friendly and is so fun for featuring meaningful fabrics from your collection. We do have a few kits available by request featuring the lovely Bookish fabric collection from Art Gallery Fabrics (not those shown above).
Book Nerd Quilt & Photo Credit: Angela Pingle
Buffalo Plaid Quilt Class:
You've seen them on social media... three fabrics, 1 dark, 1 medium, 1 light; arranged to create an over-sized gingham effect. It's a quilt you can make in an afternoon and it's perfect for learning basic piecing skills. The Buffalo Plaid quilt pattern by JaNean Frandsen uses simple 4 patch blocks to build a vibrant and stunning plaid design that looks great in any room in your home. JaNean will teach you how to chain piece, spin seams, and plan your quilt like a pro in this four-hour class at the Schoolhouse, Saturday, November 11th, 10:00 a.m. - 2:00 p.m.
Register online here
and come let us help you choose your three fabrics. Using solids gives a striking, classic look or you can spice things up using some patterned prints. Why not go for a Christmas quilt? Have some fun going mad for plaid while perfecting your piecing skills.
Stay tuned next week when we'll show you what's new for holiday making! We've been decking the halls and sewing all things Christmas so we have lots to share with you. We'll also introduce our Small Business Saturday Sale and special retreat event! See you soon!
---
Upcoming Sales & Events





Magic Word Monday
Check our Instagram or Facebook page every Monday morning to find the Magic Word in our most recent post!

Repeat the Magic Word at the register the same day it is posted and show us you follow us on social media to receive 20% off one regular price item of your choice!

Some exclusions may apply. The Magic Word can only be used once per customer each Monday. Cannot be combined with other offers. Must be present in store or purchase by phone day of sale to receive discount. We will not hold items or pre-cut yardage for this special offer.



Handwork Club


Every Tuesday, 10:00am - Noon
This delightful weekly club is for anyone who would like to work on a hand stitching project while learning new hand stitching skills. It's a great chance to finish our own projects and relax with a fun gathering of sewing friends. No fee to attend. Simply come and join us!

Wrong Price Wednesday!
Every Wednesday our pre-cut fat quarters are only $3.00!

Regular Price $3.75.



Time Out at the Wagon (Open Sew)
Every Wednesday, 10:00am to 4:00pm
Put yourself in Time Out at the Wagon in our School House located directly behind the quilt shop! At times we all need time out from housework, phone calls, and everyday responsibilities. Bring your current sewing project to "Time Out at the Wagon" and do just that. Marsha is looking forward to being in Time Out and hopes lots of you will join her.

Thank you for supporting your local brick-and-mortar AND ONLINE quilt shop!


We feel honored to be part of such a wonderful quilt-making community.



We hope you'll visit us again soon,
Jen and the Girls
at Corn Wagon Quilt Co.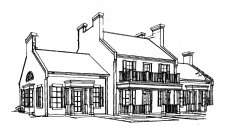 We would love to hear from you!
801-491-3551
cornwagonquilts.com