Skip Navigation
Website Accessibility
New Curated by Corn Wagon Bundle -- It's Lexi's Turn!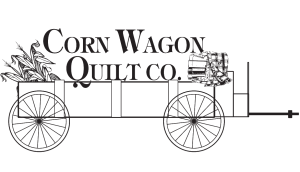 Who? What? Where? When?... These are the questions and I'm going to answer in this week's newsletter. Who are the Sewbots? What are you sewing for Christmas? Where in the world is Lexi? When will we release another Curated by Corn Wagon Fat Quarter Bundle? Let's start with When and move backwards through our list of questions. Inquiring minds want to know.

It's high time we release another Curated by Corn Wagon Fat Quarter Bundle! If you're new to our newsletter (thank you for following), let me explain. Each month we'll introduce one of our talented team members and along with their spotlight, we'll release a limited edition set of 13 fat quarters handpicked by our featured employee. It's a fun way to get to know the gals at The Wagon as well as stock your stash with unique fabric combos. This month it's Lexi's turn -- which brings us to our next question...



Where in the world is Lexi Lamb? Many of you have noticed our little ray of sunshine has been missing from the shop. It's true. Lexi no longer works at the Corn Wagon and so this spotlight is more thanks and farewell -- though who does she think she's kidding? We'll still see her shining face regularly at the shop because, well, she has a small fabric addiction and we are her fix (wink, wink).

Lexi began working at The Wagon in 2019 right after high school graduation but her love for quilting began waaaaay before that.

As a Home Economics teacher, Lexi's mom had her feeling free to sew on their home machine from a young age (thank you, Karen Lamb). Lexi remembers shopping with her mom, picking out fabric and talking her into buying it to make quilts. If you've ever had Lexi help you at the shop, you can tell she's had practice in fabric buying persuasion.





Her first quilt was a 5 & Dime fat quarter project she started in Jr High but now laughs as she tells you the mistakes she made and consequently buried the project, still unfinished in an undisclosed location. Another early quilt with a happier ending came as a Make a Wish project through school. Assuring her teacher she had the project under control, she then sheepishly struggled to wind the bobbin -- but the quilt was finished and it's recipient is now cancer free!

Lexi's favorite part of working at the Corn Wagon was the way customers and fellow employees took her under their wing. While she already had firm sewing foundations, she credits the influence of friends found at the shop for teaching her how to SERIOUSLY SEW... and swear (haha)... and even more about love. "I had no idea women could create a community through a craft. It's heartfelt; the sharing of wisdom and love... Hearts open up around fabric and quilting." Lexi has certainly brought love and laughter to the shop and we're happy to say she will likely make a few cameo appearances on social media and in classes.



So where is she off to next? Lexi is passionate about learning and she's up to her ears with educational opportunities at UVU where she is a Political Science major with a minor in Public Administration with emphasis in Non-profit Leadership Management (woah, Nelly). I'm telling you, this girl is going places and we're here to cheer her on!

Side note: Though she is not engaged (despite the rumors still circulating since the Facebook Live April Fools of 2021), Lexi is not accepting dating applications at this time unless of course the applicant has a 401K and/or is named Harrison Ford.



Lexi's Lucky 13 bundle for our Curated by Corn Wagon collection has all the spunky personality we've come to know and love Lexi for. She carefully pulled her all-time favorites from our shelves and pared them down (she has LOTS of favorites) to the energetic selection you see below. Among this modern mix you'll find notes and inside jokes that hint of Lexi's vibrant personality. Russian nesting dolls, vintage T.V.s, good luck charms, rolling dice, octopus (yes, octopus), library stamps, and floral tigers are tied together with a few dotties and textured wovens. You know orange is a must for this girl and she managed to incorporate most of her favorite designers. If you know Lexi, you know. You can add this Lucky 13 bundle to your collection for $45 online or in-store while supplies last and if you're truly lucky, maybe you'll run into our BFF and you can join us in wishing her well on her exciting journeys ahead.
HOST A WINTER RETREAT!
What are you sewing for Christmas?
And do you need a place to get some secret Santa sewing done? Or maybe a chance to gather the quilting gang to celebrate the holidays with a day of sewing together? We have rooms open this month at the retreat center and we're offering $10 off your rental fee when you host a retreat before January 1, 2023! Check availablity here on our website then contact Shannon shannon.white@cornwagonquilts.com to book!



Speaking of Winter Retreat... That's the name of the cute quilt above! Lynette Christensen had fun placing friendly Christmas faces from Gingiber's Merrymaking collection for Moda into the doorways of winter cabins. We think this 72" x 72" quilt is what you should be making for Christmas and you can with a kit for $174.99. Grab one online or in-store so you'll have everything you need for your own Winter Retreat.
This finally brings us to Who. Who are the SEWBOTS? Are you?
Where RETRO meets MOD: SEWBOTS is a NEW club geared toward modern quilts with throwback style. We'll dial in on 3 quilt projects and meet for an atomically powered sew day once a month, January through December 2023! Join for 6 months or all 12 depending on the projects you're interested in. SEWBOTS are an intermediate group of modern sewists ready to accelerate through projects that are anything but obsolete!

Every 4th Saturday, a monthly demo will begin at 10 am then we will sew the day away together at the Schoolhouse. Enjoy sewing with a network of friends who appreciate nostalgia as we rewind each month for a flash of the past and fast-forward with the most up-to-date quilting techniques.

For each project, you may choose to purchase the kit for 15% off (as reflected below) or you may purchase the pattern only and choose your own fabrics (also 15% off). We also encourage stash busting to make your Sewbots projects truly your own. Contact the shop to prepay for your kit once you have registered for the club.

1 Project for Jan-June 2023 Session:

ROBOTS by Elizabeth Hartman
Learn how to efficiently cut, organize and sew Elizabeth Hartman's intricate block styles by focusing on a different robot each month. Finished Size 69" x 85"


Special SEWBOTS Club Kit Price $148 (reg. $172.99) Kit packaged by Robert Kaufman Fabrics includes fabric from Elizabeth Hartman's Planetarium collection, designed specifically with this project in mind. It's pure, intergalactic, retro power!
Images courtesy Elizabeth Hartman




2 Projects for July - Dec 2023 Session

July-September: Turntable Time Machine Using the Classic Curves Ruler we'll cut and sew large curved pieces with improv flair! You'll create a retro/modern quilt that resembles records or in true improv style, you can turn your blocks into whatever you like. Finished project size may vary -- that's half the fun!
Image courtesy Windham Fabrics.
SEWBOTS Club Kit Price: $104 (reg. $121.99)
Includes Classic Curves Ruler and a selection of Circular Logic fat quarters by Uppercase for Windham as shown below for piecing blocks and a "groovy" (think vinyl) black and grey stripe for binding.

October-December:

MOD TV by Colourwerx
We'll pop the new Ruby Star Society Panel into MOD TV blocks for a cool spin on this unique quilt that is made using a "liberated slash and stitch" sewing method. Finished quilt 48" x 54"

SEWBOTS Club Kit Price: $ TBA when panel and coordinating fabrics are released May 2023. Proceeds from the panel included in this kit will go toward the Jed Foundation for suicide prevention among teens and young adults. Cool, right! Quilt will be similar to the example shown below courtesy of Kim Dev @istitch_iquilt though colors may vary some to match the new panel. I want to get your input in class!


Seats and kits are limited. Sign up now online or in-store! Please feel free to contact Sewbots Club leader, Jen Tanner with questions via email: jen.tanner@cornwagonquilts.com

---
Upcoming Sales & Events





Magic Word Monday
Check our Instagram or Facebook page every Monday morning to find the Magic Word in our most recent post!

Repeat the Magic Word at the register the same day it is posted and show us you follow us on social media to receive 20% off one regular price item of your choice!

Some exclusions may apply. The Magic Word can only be used once per customer each Monday. Cannot be combined with other offers. Must be present in store or purchase by phone day of sale to receive discount. We will not hold items or pre-cut yardage for this special offer.



Handwork Club


Every Tuesday, 10:00am - Noon
This delightful weekly club is for anyone who would like to work on a hand stitching project while learning new hand stitching skills. It's a great chance to finish our own projects and relax with a fun gathering of sewing friends. No fee to attend. Simply come and join us!

Wrong Price Wednesday!
Every Wednesday our pre-cut fat quarters are only $3.00!

Regular Price $3.75.



Time Out at the Wagon (Open Sew)
Every Wednesday, 10:00am to 4:00pm
Put yourself in Time Out at the Wagon in our School House located directly behind the quilt shop! At times we all need time out from housework, phone calls, and everyday responsibilities. Bring your current sewing project to "Time Out at the Wagon" and do just that. Marsha is looking forward to being in Time Out and hopes lots of you will join her.

Thank you for supporting your local brick-and-mortar quilt shop!


We feel honored to be part of such a wonderful quilt-making community.



We hope you'll visit us again soon,
Jen and the Girls
at Corn Wagon Quilt Co.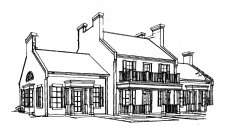 We would love to hear from you!
801-491-3551
cornwagonquilts.com