A new year means time for reflection. It's easy to get caught up in big goals as we turn the page on another calendar year but let's be honest; those high energy commitments often end quickly in exhaustion and discouragement. While goals are a necessary means to progress, timing and perspective mean everything . Let's look to nature for some guidance.

The natural shift of seasonal growth creates a rhythm that effects us humans (after all, we're part of nature). Spring and Summer put energy into vibrant cultivation above ground where it is seen and measured in sun-nurtured color and strength. Fall and winter bring an unmistakable shift where growth is quietly focused underground. Don't be fooled, there's still a lot going on for Mother Nature but it comes in the form of a restful, reflective period where a plan for next season's progress is deepening it's roots and building a code for more resilient production when the surroundings are fit for a fresh start above ground.

What might this mean for a quilter, you ask? Perhaps adapting a slower project pace or allowing a shift to an alternate project for a different skill set to develop, inducing a rest from the previous push to finish. Perhaps gathering to stitch regularly with a circle of friends that encourage your progress. Perhaps (and this is my favorite) giving space for reflection on projects past; whether they be your own or those with a lengthier history. What quilt traditions from familial, cultural or global chronicles might shed new light on your own creative expressions.

Today let's take a few quiet moments to share some quilts built around traditional style and methods. Kits for each are available in-store and online (simply click the image for a direct product link). We hope to inspire and encourage your own season of growth in the art of quilt-making.


This unique, traditional-style quilt is finished in true scrap fashion but with the twist of organizing the color story in a way that fades from the center to the outer edges. Using more than three dozen different fabrics from the Practical Magic collection by Laundry Basket Quilts, Chris Chamberlain enjoyed piecing these small squares to mesmerizing effect. Kit includes the Illusion pattern, also by Laundry Basket Quilts. Finished dimensions: 87" x 87" Subtle, earthy tones make this an ideal winter project.
Quilt blocks don't come any more classic than these large-scale stars. Shannon White pulled muted autumn-hued fabrics that feel like a quiet walk through the forest to make the Woodland Quilt by It's Sew Emma. You'll even find a snow owl hiding in the foliage. Cloud colored Decostitch background by Art Gallery Fabrics is framed in a warm border. Our kit includes 12 fat quarters, background, border and binding fabric for piecing the 65.5" x 85.5" quilt top. You'll find the pattern in the book, Simply Half Yards by It's Sew Emma (sold separately here).
FREE WOOL APPLIQUE DEMO
THURSDAY, JANUARY 26TH, 11:00 A.M.
A little bit of slow stitching is just what the doctor ordered for a winter sewing remedy! Swing by the Schoolhouse to sit in on this one-hour class taught by our wool expert, Marianne Michaels. You'll love her simplified method and gain confidence to begin your own wool applique journey. No registration or supplies needed. Just pop in! You'll even receive 15% off regular price items purchased while here for the class! Once you see how fun and relaxing wool applique is to do, you will be excited to start your own project!
Always building on inspiration from the past, Lori Holt has designed the Shoo Fly Stars quilt to highlight her latest Prairie fabrics and it is, oh, so delightful! Packed with vintage charm, this quilt comes in a keepsake, collectors box from Riley Blake Designs. Pieced by Julie Hancock and machine quilted by our own Dorene Johnson. Come see this 67" x 80" cutie in person while it's on display at the shop!
Did someone say Lori Holt? Follow along with her newest Sew Along beginning January 2023! Sew a picturesque summer garden filled with flowers, veggies, butterflies and more using Lori's upcoming

Calico

fabric collection! Brimming with all the vintage charm we know and love Lori's style for, this is a must-make quilt for anyone who appreciates the blessings that come from the garden.

We'll meet every other Monday from 10:00 a.m.-2:00 p.m. beginning February 13, 2023 at the Schoolhouse to Sew Along together! Karen Averett will lead you with all the tips, tricks and encouragement you'll need to complete your own

Calico Garden

quilt. The Calico Garden pattern will be available as a free download from Lori Holt's blog January 2023:

https://beeinmybonnetco.blogspot.com/



$20.00 non-refundable class fee will reserve a kit in your name and a seat in our class. Our

Calico Garden

Quilt Kit will include all the fabric you'll need to applique and piece this darling 90" x 90" quilt top and binding. We're also including the required

Sew Simple Shapes

as well as the Vintage Trim used to accent the binding, all neatly packaged in a zippered project pouch for $369.99. Kit payment will be due in full before the first class.
OR...
You may choose to prepay for your kit in full and we will waive the $20 class fee and include the cutest Lori Holt enamel sewing mug for free! To prepay, please

click here for a direct product link.

Choose shipping or local pickup. We will add your name to the Sew Along class free of charge and we will contact you when your kit is ready in February.

---
Upcoming Sales & Events





Magic Word Monday
Check our Instagram or Facebook page every Monday morning to find the Magic Word in our most recent post!

Repeat the Magic Word at the register the same day it is posted and show us you follow us on social media to receive 20% off one regular price item of your choice!

Some exclusions may apply. The Magic Word can only be used once per customer each Monday. Cannot be combined with other offers. Must be present in store or purchase by phone day of sale to receive discount. We will not hold items or pre-cut yardage for this special offer.



Handwork Club


Every Tuesday, 10:00am - Noon
This delightful weekly club is for anyone who would like to work on a hand stitching project while learning new hand stitching skills. It's a great chance to finish our own projects and relax with a fun gathering of sewing friends. No fee to attend. Simply come and join us!

Wrong Price Wednesday!
Every Wednesday our pre-cut fat quarters are only $3.00!

Regular Price $3.75.



Time Out at the Wagon (Open Sew)
Every Wednesday, 10:00am to 4:00pm
Put yourself in Time Out at the Wagon in our School House located directly behind the quilt shop! At times we all need time out from housework, phone calls, and everyday responsibilities. Bring your current sewing project to "Time Out at the Wagon" and do just that. Marsha is looking forward to being in Time Out and hopes lots of you will join her.

Saturday Sampler 2023 - Choose Your Own Adventure
Beginning next Saturday, January 14th!
Are you ready to get started? We are! The first kit in your quilting adventure will be ready for pickup beginning next Saturday during regular business hours (10am-5pm). As always, the first month's kit is free for those registered in the program! We can't wait to tell you more about what this year's adventure has in store for you!




Thank you for supporting your local brick-and-mortar quilt shop!


We feel honored to be part of such a wonderful quilt-making community.



We hope you'll visit us again soon,
Jen and the Girls
at Corn Wagon Quilt Co.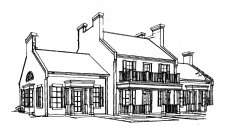 We would love to hear from you!
801-491-3551
cornwagonquilts.com