If you could write a sonnet to sewing, what would it sound like? As you well know, quilters have some strong feelings for their craft and they're manifested in many ways. Sometimes it's a fever for fabric, sometimes it's seething with a seam ripper in-hand, sometimes it's commitment to see it through; always, quilting is a passion. Sounds like true love to me! With Valentine's Day on the way, I thought it might be the right time to strum the heartstrings for our Quilt Love. Here are some projects as well as quotes from creative minds who know that quilters truly have heart.
"Gather the threads of your life and stitch them into joy."
- Jody Houghton Designs
"My life is like a patchwork quilt of wisdom, prayers, hope, and faith mixed with miracles along the way."

- Paulette L. Motzko
"When feeling low, it's time to sew!"

- Unknown
The Retro Spools quilt featured above is an ode to sewing by Cherry Guidry of Cherry Blossom Studio. It features her sweet sewing themed fabric collection, My Happy Place, for Benartex.
The easy to follow, full color pattern includes a full layout diagram and templates for the cute applique buttons.
Finishing at 60" x 70," it's a perfect throw or wall quilt for your happy sewing space. Pick up a kit here online or in-store where we also have yardage from this adorable collection.
"Sewing is a universal language where identity and creativity connect all communities."

- Jennifer Nobile
This valentine is destined to become an heirloom. Meet
Clara (above),
an 8" x 10.5" wool mat by Granny's Legacy Patterns.
Our kit includes the pattern, hand-dyed felted wool for applique, black wool background and cotton fabric for backing. Threads and notions sold separately.

"Sewing small pieces together gives me a peaceful heart and a quilt to wrap you with my love."

- Benita Skinner
Share this quilt with someone you love! The Wild Hearts quilt (above), designed by Natalie Crabtree for Crystal Manning, features five fabrics from Lori Holt's Stitch line in fresh, modern hues. We only have a couple of these kits left and they just so happen to be 20% off! Available in-store only so call or stop by to claim one before they're gone!


"She seeketh wool, and flax, and worketh willingly with her hands."

- Proverbs 31:13
Anyone else find peace with needle and thread in-hand? Designed by Buttermilk Basin,the Gathered Hearts Thru the Year - February table mat speaks of the simplicity in our love for sewing. Finishing 12" x 14" its another heirloom love note that will be welcome year-round. Kits include the pattern, hand-dyed, felted wool for applique and background and flannel for the backing. Threads sold separately.


"To be creative is to let little pieces of your heart go and place them into each project you make"

- Pat Bravo


Kiss Me Quick by Wendy Williams is a charmingly modern take on traditional "kisses." The asymmetrical layout adds unique energy. Pieced by Marianne Michales using over a dozen low volume fabrics for the backgrounds and seventeen warm, bright, cheery colors for the "kisses." Machine quilting by our own Dorene Johnson. Kits are available in-store and online for this 75" x 75" quilt, ideal for giving someone a "quilt hug."
SATURDAY SAMPLER 2023
BEGINS TOMORROW, JANUARY 14TH!
It's finally time to "Choose Your Own Adventure!" The first kit in our new mystery BOM will be ready to pickup beginning tomorrow, Sat. Jan. 14, 10 a.m. - 5 p.m for those registered. Kits can be picked up during regular business hours the following week but don't wait! You'll want to get started right away so you can bring in your finished blocks during the February pickup window to receive your next kit free! We can't wait to see what this adventure brings!


---
Upcoming Sales & Events





Magic Word Monday
Check our Instagram or Facebook page every Monday morning to find the Magic Word in our most recent post!

Repeat the Magic Word at the register the same day it is posted and show us you follow us on social media to receive 20% off one regular price item of your choice!

Some exclusions may apply. The Magic Word can only be used once per customer each Monday. Cannot be combined with other offers. Must be present in store or purchase by phone day of sale to receive discount. We will not hold items or pre-cut yardage for this special offer.



Handwork Club


Every Tuesday, 10:00am - Noon
This delightful weekly club is for anyone who would like to work on a hand stitching project while learning new hand stitching skills. It's a great chance to finish our own projects and relax with a fun gathering of sewing friends. No fee to attend. Simply come and join us!

Wrong Price Wednesday!
Every Wednesday our pre-cut fat quarters are only $3.00!

Regular Price $3.75.



Time Out at the Wagon (Open Sew)
Every Wednesday, 10:00am to 4:00pm
Put yourself in Time Out at the Wagon in our School House located directly behind the quilt shop! At times we all need time out from housework, phone calls, and everyday responsibilities. Bring your current sewing project to "Time Out at the Wagon" and do just that. Marsha is looking forward to being in Time Out and hopes lots of you will join her.

Thank you for supporting your local brick-and-mortar quilt shop!


We feel honored to be part of such a wonderful quilt-making community.



We hope you'll visit us again soon,
Jen and the Girls
at Corn Wagon Quilt Co.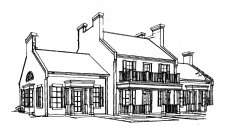 We would love to hear from you!
801-491-3551
cornwagonquilts.com