Pack your bag, dah-ling! Sewing bag, that is... It's always the right time for a quilt retreat! This week I'm writing from Ruby's Inn at Bryce Canyon National Park where we have a booth at the Quilty Friends Winter Retreat. It may be frigid outside (currently 10 degrees) but we're keeping plenty warm next to humming sewing machines and the kindest quilting hearts. There's something special about gathering with like-minded sewists to learn, stitch, share and get some serious sewing done. Strangers become instant friends when the common thread of quilt-making binds us.



Gather your best quilty friends and host your own heartwarming retreat at Corn Wagon Too! It's an environment designed to nurture your creativity and friendship. With three different sewing rooms available to rent, you and your guests will have plenty of room to spread out your projects and sew the day (or week?) away without the distractions of the daily grind. We invite you to visit our website under the retreat tab for a full list of amenities and to view our availability calendar. While overnight accommodations are not provided onsite, you'll find a full kitchen and dining area in the lower level and a list of hotels nearby
with direct links on our website. Perhaps the best part is having the quilt shop conveniently next door? We're here to tempt you! Our newest addition to Corn Wagon Too is a lift for easier access to our upper level rooms! That's right! No more lugging heavy machines upstairs. Book your retreat today by calling the shop (801) 491-3551. It's a fun way to celebrate a quilty friend's birthday, a great place to gather your guild for a sew day or just simply dedicate time to finishing projects together.
SPRING S.A.B.L.E. SALE!
SATURDAY, MAY, 20TH, 9:00 a.m. - 3:00 p.m.
S.A.B.L.E stands for Stash Accumulated Beyond Life Expectancy. It's real. We know from experience and we want to help you out! Join our SPRING S.A.B.L.E SALE at the Corn Wagon Too parking lot! Rent a parking stall for $25 and set up shop 9 a.m. - 3 p.m. with fabric, patterns, kits, notions, anything quilting related that you're wiling to part with. You set your own prices & manage transactions for your own de-stash! We'll get the word out! You bring the goods!
Another fabulous way to sew with friends, whether you meet together and cheer each other along or join in from afar; join a Quilt-
Along!
If you follow Amber Johnson of Gigi's Thimble,
like us, you've been counting down the days until her first fabric collection drops from Poppie Cotton. We were thrilled when she told us she would be hosting a Quilt-Along on her blog and ecstatic when she asked if we would be a shop to feature Quilt-Along kits. Amber designed the
Positive Vibes
quilt to showcase her new
Treasured Threads
collection. It's a confident-beginner-friendly, fat-quarter-friendly design that finishes at 71" x 85" and we are smitten.
We're offering this kit on
PRE-SALE
so you can be ready to join Amber's
Positive Vibes Sew Along
beginning March 1st! Our kit includes the pattern, a fat quarter bundle of
Treasured Threads
fabric (shown above) and the recommended background fabric. Take advantage of our discounted pre-sale price before March 1st, $149.99 (regularly $179.99)! The fat quarter bundle will allow enough fabric for a scrappy binding too! We also carry the pattern, if you're planning to quilt-along using your own stash. Follow the Positive Vibes Quilt-Along on Amber's blog:
http://www.gigisthimble.com/

where she now has full details available for planning your project.

Photos courtesy Amber Johnson, Gigi's Thimble & Poppie Cotton
---
Upcoming Sales & Events





Magic Word Monday
Check our Instagram or Facebook page every Monday morning to find the Magic Word in our most recent post!

Repeat the Magic Word at the register the same day it is posted and show us you follow us on social media to receive 20% off one regular price item of your choice!

Some exclusions may apply. The Magic Word can only be used once per customer each Monday. Cannot be combined with other offers. Must be present in store or purchase by phone day of sale to receive discount. We will not hold items or pre-cut yardage for this special offer.



Handwork Club


Every Tuesday, 10:00am - Noon
This delightful weekly club is for anyone who would like to work on a hand stitching project while learning new hand stitching skills. It's a great chance to finish our own projects and relax with a fun gathering of sewing friends. No fee to attend. Simply come and join us!

Wrong Price Wednesday!
Every Wednesday our pre-cut fat quarters are only $3.00!

Regular Price $3.75.



Time Out at the Wagon (Open Sew)
Every Wednesday, 10:00am to 4:00pm
Put yourself in Time Out at the Wagon in our School House located directly behind the quilt shop! At times we all need time out from housework, phone calls, and everyday responsibilities. Bring your current sewing project to "Time Out at the Wagon" and do just that. Marsha is looking forward to being in Time Out and hopes lots of you will join her.

Saturday Sampler
Pickup begins next Saturday, February 11th, 10 a.m. - 5:00 p.m.


It's nearly time to begin month two of our adventure! You have one week to finish up January's assignment so that you can bring in your finished blocks and receive February's kit free. Remember, a finished block means you must have all four blocks sewn together into the large finished block. We can't wait to see how you chose to configure your first block!

As usual, you have a one-week window to bring in your finished blocks. After that, you will need to pay for your kit. See you soon!




Thank you for supporting your local brick-and-mortar quilt shop!


We feel honored to be part of such a wonderful quilt-making community.



We hope you'll visit us again soon,
Jen and the Girls
at Corn Wagon Quilt Co.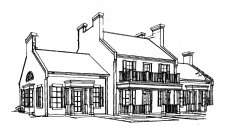 We would love to hear from you!
801-491-3551
cornwagonquilts.com