Skip Navigation
Website Accessibility
We're on YouTube! Subscribe to our channel today!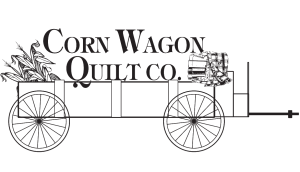 We have officially joined the virtual world of quilting! Nearly 24 years ago we entered the quilting scene as a brick-and-mortar shop and have loved being part of our local quilt community. All the familiar faces that enter our shop are the heart of Corn Wagon Quilt Co. As you know, we recently launched our online shop and we have so enjoyed enlarging our circle of quilting friends that we felt it was high time to join the virtual world of quilting and bring our friends, near and far, a little closer to The Wagon.



We invite you to subscribe to our

NEW YouTube Channel!

To get the ball rolling, we'll be posting two new tutorials every month. The latest techniques as well as classic quilting know-how will be shared by guest teachers and Corn Wagon Gals alike. We currently have 3 tutorials listed so go check them out! This year's Saturday Sampler block demos will be included in these videos (in fact, block two will post later this weekend). Now, bear in mind; we may be quilting pros but we are YouTube amateurs. You'll either learn lots or be very entertained, either way, it's a win for you! We're learning the ropes as we go and each lesson we share in quilting is a lesson for us in technology. In fact, I have recruited my teenage son to help us with the techie stuff and, thank heaven, he's a wiz. So far, it's been lots of fun and we can't wait to show you all the tutorials we have in the works. As always, we are open to input! Let us know if there's something you'd like to learn from the Corn Wagon and we'll add to the queue. Here's a direct link to our channel:

@cornwagonquilts





Our most recent tutorial was posted just before Valentine's Day and featured Heather Dunn. In this 13 minute video, Heather introduces the EasyPiecing Grid by TenSisters Handicraft and demonstrates the best method for grid sewing success. She used the popular Scrappy Heart pattern by Carmen Geddes

(found here)

to walk you through each step of the process. It's a fast, fun way of learning a new skill from the comfort of your own home, free of charge! You'll also find direct links to our website and social media within our YouTube bio so you can easily hop over to order featured products.

Like and subscribe today!
The quilt love continues here at Corn Wagon.
As you walk through our doors this month, you'll be welcomed by this happy display. It's like stepping up to a sunny porch on a fresh Spring morning. Each of these quilts were made by Julie Hancock, highlighting Tula Pink fabric. On the left, the
Tiny Beasts
collection is featured with a pop of purple in the
Iris
quilt pattern by Kitchen Table Quilting.The quilt in the center was made using 10" precuts of
Moon Garden
to piece the 72" x 72" quilt found in one of our favorite books,
Quilt Big,
by Jemima Flendt (sold separately). An on the rocking chair (right) we find the
Summer Picnic
quilt by Ruby Star Society made using
True Color
basics paired with a stonewash colored Peppered Cotton. You'll find all three of these kits available online and in-store as well as a large selection of Tula's fabrics and even some Tula Pink Hardware. We *heart* Tula Pink!
The machine quilting on each of these quilts was done by our own Dorene Johnson. We currently have excellent turn around time (one-three weeks, depending on the desired design) so if you've been waiting to bring in a quilt top, now is the time!
Spring Sew-It-All Weekend
FRIDAY & SATURDAY, APRIL 28 & 29
We have just a few seats left for April's Sew-It-All Weekend! Reserve yours today! Your $75 registration fee includes two-days of sewing at our retreat center and lunch both days so you can power through projects without interruption. Take advantage of retreat discounts on your quilt shop purchases while attending and enjoy extras like treats, show'n'tell and games! Bring any sewing projects that need finishing and be a Sew-It-All with us!
It's nearly time to begin! Y
ou can be ready to join Amber Johnson's
Positive Vibes Sew Along
beginning March 1st!

W

e're offering this kit at a special

PRE-SALE
price when you order before March 1, 2023 but time is running out (and so are the kits). For $
149.99 (regularly $179.99) this kit will include the pattern, fat quarters of
Treasured Threads
fabric and the recommended background fabric. The fat quarter set will allow enough fabric for a scrappy binding! Follow the Sew Along on Amber's blog:
http://www.gigisthimble.com/
Amber designed the
Positive Vibes
quilt to showcase her new
Treasured Threads
collection for Poppie Cotton. It's a confident-beginner-friendly, fat-quarter-friendly design that finishes at 71" x 85" and we are smitten.
Treasured Threads yardage has arrived and is now available in-store and on our website which means kits are almost ready! Get in on the fun and Quilt Along with local designer, Gigi's Thimble!


Photos courtesy Amber Johnson, Gigi's Thimble & Poppie Cotton
---
Upcoming Sales & Events





Magic Word Monday


This Monday's Magic Word is "EASYPIECING"

Enter the magic word as a coupon code online 02/20/23 to receive 20% off all regular price factory precuts! Local customers can repeat the Magic Word at the register on Magic Word Monday and show that you follow us on social media for the same great deal!


Some exclusions may apply. The Magic Word can only be used once per customer on the appropriate Monday toward the specified products. Cannot be combined with other offers. We will not hold items or pre-cut yardage for this special offer.





Handwork Club


Every Tuesday, 10:00am - Noon
This delightful weekly club is for anyone who would like to work on a hand stitching project while learning new hand stitching skills. It's a great chance to finish our own projects and relax with a fun gathering of sewing friends. No fee to attend. Simply come and join us!

Wrong Price Wednesday!
Every Wednesday our pre-cut fat quarters are only $3.00!

Regular Price $3.75.



Time Out at the Wagon (Open Sew)
Every Wednesday, 10:00am to 4:00pm
Put yourself in Time Out at the Wagon in our School House located directly behind the quilt shop! At times we all need time out from housework, phone calls, and everyday responsibilities. Bring your current sewing project to "Time Out at the Wagon" and do just that. Marsha is looking forward to being in Time Out and hopes lots of you will join her.

Wool Applique Demo
Wednesday, March 1st -- 4:00 pm to 5:00 pm


Marianne Michaels will demonstrate how fun and easy wool applique is! She has lots of tips that she is excited to share with you. Sit in on this one hour, free demo to learn all the basics and ask questions with our wool expert. No registration or supplies needed. Simply pop in!



Thank you for supporting your local brick-and-mortar quilt shop!


We feel honored to be part of such a wonderful quilt-making community.



We hope you'll visit us again soon,
Jen and the Girls
at Corn Wagon Quilt Co.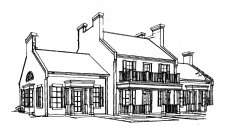 We would love to hear from you!
801-491-3551
cornwagonquilts.com