Mark Your Calendar! Exciting Events Coming Soon!




Learn Something New at Corn Wagon Too!
Corn Wagon Too isn't just about classes. It's also our hub for hosting events and we've go some exciting things coming soon. Get your calendar out so you can save the dates for upcoming quilter's events that will be hitting the Corn Wagon in the coming months.
Be sure to visit our online class list and calendar often to see what's new. There you'll find project photos, instructor bios, supply lists and of course the chance to register conveniently on the web. You'll also find project samples on display now at the quilt shop! From beginner-friendly projects to intermediate and advanced clubs, there's always room for YOU to learn something new at Corn Wagon Too!
---
Spring S.A.B.L.E. Sale

S.A.B.L.E stands for
Stash Accumulated Beyond Life Expectancy.
It's real. We know from experience
and we want to help you out!
Saturday, May 20th 2023, we are hosting
a Spring S.A.B.L.E Sale in our Corn Wagon Too parking lot!
Rent a parking stall for $25 and set up shop
9 a.m. - 3 p.m. with fabric, patterns, kits, notions - -
anything quilting related that you're wiling to part with.
You set your own prices and manage your own transactions
for your own De-stash Sale!
You can even get a group of friends together
who are also affected by S.A.B.L.E. syndrome and share a space!
We'll get the word out! You bring the goods!

Vendor setup will take place between
7:30am - 9:00am the morning of the sale.
Please plan to bring your own tables.
Pop-up tents are highly recommended for shade.
The sale will go on rain or shine so come prepared.
Please contact Shannon White at the quilt shop
with any questions. 801-491-3551.


---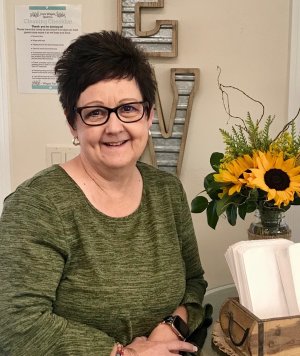 "Fall Into Quilting"
at It's Sew Shannon's Retreat!


If you have ever attended one of Shannon's retreats,
you know you're in for some fun!
This time we're celebrating all things FALL!
At this retreat you can look forward to
make-and-takes, a fun swap, a mystery quilt-along,
trunk show, show-n-tell, yummy lunches and treats,
and, best of all, lots of open sewing time with friends!

Registration will open Monday, March 6th at 10:00 a.m.
on our website under "classes" and in-store.
These sell out fast (last year, within an hour) so don't wait!

Choose from three different sessions,
all held at Corn Wagon Too:

August 16 - 19
August 23 - 26
September 6 - 9

So come, "Fall into Quilting" with us!
Details will be sent out to each attendee after the event is full.
Shannon can't wait to see (and SEW) with you!


---
Utah Shop Hop 2023

Call all your best quilty friends and start planning
your Utah Shop Hop road trip for
Friday, May 5th - Saturday, May 13th!
The theme this year is Uncelebrated Holidays.
You know, like international chicken nugget day and world-wide walrus day... okay, so you may not find either of those on this circuit but you will have fun celebrating a unique "Uncelebrated Holiday" at each of the 13 shops along the Wasatch Front.
No passports or purchases will be required for 2023! As usual, each shop will feature a free pattern and there will be drawings for some fabulous prizes as well as prize incentives for visiting the shop farthest north, in Logan and south (that's us!) in Springville.
Stay tuned for more details to follow.
We're already counting down the days
until our favorite week of the year!


---
General Class Information
Classes at the Corn Wagon Quilt Co. are held in-person at our new, state-of-the-art Schoolhouse at Corn Wagon Too, located directly behind the Quilt Shop. You'll love sewing in this beautiful space! All class supplies are 15% off to those registered and you'll receive 15% off regular price items purchased on the day of your class at Corn Wagon Quilt Co.

Please, click the image below for our complete class policies.
All class fees are due upon registration.
Class fees reserve your seat and compensate instructors for their time and expertise.
For this reason, class fees are not refundable for any reason.
Thank you for supporting your local brick-and-mortar quilt shop.
We hope to sew with you again soon!

Corn Wagon Quilt Co.
303 East 400 South
Springville, Utah 84663

801-491-3551
www.cornwagonquilts.com