Skip Navigation
Website Accessibility
WOOL is where it's at... and we've got LOTS!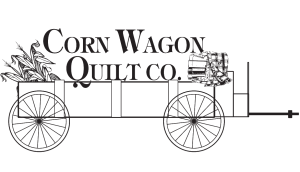 We're all about the wool.
Quilts, wall hangings, table toppers, unique decor... we see wool as a beautiful medium with endless possibilities. From 100% wool by the yard, to threads that do wool work proper justice, o

ur wool department is filled with everything you need to dabble in the art of wool.

The best part of our offering is the rich range of felted wool, hand-dyed by our own Marianne Michaels and Kathy Shinners. It's a process that yields a most unique spectrum of colors and textures, ideal for adding dimension to your wool projects. If you've walked through our wool room, you know there is an ever-changing array of inspiration (most for which you'll find kits!) in the form of hand-stiched samples made by our employees and local friends. Designs that echo folk art are juxtaposed by more modern concepts as well as traditional, heritage-style works of art -- all graced by WOOL. You'll even find a huge portion of our wool department is NOW available ONLINE. Wool lovers, rejoice!
Why are we so enamored with wool? Let me share the top three reasons I, personally, love working with wool:
1. I *HEART* TEXTURE -- the depth and dimension wool adds is second to none. With wool, the texture is tactile in it's unique hand and

visual in it's weave and variegation

. Both forms add layers of interest to handwork. I love the way it looks and feels.
2. It's forgiving -- more pliable than cotton, wool can be "sculpted" while stitching so there is less resistance and it's easier to redirect pieces as minor adjustments are needed. Better yet, felted wool means the edges are less likely to fray, eliminating the need to turn the edge for applique.
3. Portable projects -- I do most of my handwork on the go. You'll find me with needle and thread in-hand, riding in the passenger seat, sitting on the beach, even around the campfire (Three of my favorite places to be. Coincidence? I think not). I love to prepare wool applique one block at a time and keep a to-go stitching bag ready at all times. Whether relaxing on the couch or out on an adventure, my hands stay busy with wool.
What better way to show our gratitude for wool than by sewing up some sheep? Kathy Shinners has an ever-growing collection of little lambs and she couldn't resist making the Stand Alone wall quilt by Primitive Gatherings. This flock of woolie sheep delivers an embroidered message, "It takes nothing to join the crowd. It takes everything to stand alone." We have kits for $57.99 that include cotton flannel for piecing the background and binding and wool pieces for the sheep and flowers. Threads sold separately. Patterns and/or kits are available in-store and online for all the wool projects shown above.
The vibrant wool applique creation above was made by our friend, Annette Vanwagoner. Just look at all the detail! Wool applique on a wool background is embellished with a variety of threads and embroidery stitches. You may recognize it as one of Sue Spargo's fabulous designs,
Chirp
.
Books and kits are on the way! Thank you, Annette, for allowing us to display your work of art.

FREE WOOL APPLIQUE DEMO
WEDNESDAY, MARCH 1ST AT 4:00 P.M.


So, I've talked you into trying wool. Now what? Swing by the Schoolhouse to sit in on this one-hour class taught by our wool artisan, Marianne Michaels. You'll love her simplified method and gain confidence to begin your own wool applique journey. No registration or supplies needed. Just pop in! You'll even receive 15% off your regular price items purchased while here for the class! Once you see how fun and relaxing wool applique is to do, you will be excited to start your own project!




Kits are available in-store and online for the Sunflower Queen project by Jerome Thomas shown above.
What else can you make with wool?
Have you looked into

Primitive Rug Hooking?

It's a traditional wool art with history that dates back over 400 years and resembles techniques used by Viking and Egyptian cultures. Enjoy learning about this historic craft from Marianne Michaels while creating one of these beautiful "rugs"

at our Schoolhouse, Thursday, April 20th, 4:00 - 7:00 p.m.

Your project can be made into a wall hanging, pillow, table topper, foot rest or a rug for the floor. Choose from a variety of complete kits available in the shop and join us for a relaxing evening working with wool in a new (old) way. Register

online

or in-store today!


...And if wool just isn't your thing (allergies are nothing to mess around with), here's a beautiful new quilt that is 100% cotton, 0% wool.
Brimming with all the folk art charm we know and love Anni Downs for, the
Market Garden
quilt features large pieced blooms made from delicate, primitive-style prints by Hatched & Patched for Henry Glass & Co. Our kit includes yardage from the
Market Garden
fabric collection for piecing the 42" x 42" quilt top and binding. Sized for a baby quilt or wall quilt, Sara Anderson pieced this one for a sweet new grandchild. Edge-to-edge machine quilting by our own Dorene Cole.
---
Upcoming Sales & Events





Magic Word Monday


This Monday's Magic Word is "WOOL."

Enter the magic word as a coupon code online 02/27/23 to receive 20% off regular price wool kits! Local customers can repeat the Magic Word at the register on Magic Word Monday and show that you follow us on social media for the same great deal!


Some exclusions may apply. The Magic Word can only be used once per customer on the appropriate Monday toward the specified products. Cannot be combined with other offers. We will not hold items or pre-cut yardage for this special offer.





Handwork Club


Every Tuesday, 10:00am - Noon
This delightful weekly club is for anyone who would like to work on a hand stitching project while learning new hand stitching skills. It's a great chance to finish our own projects and relax with a fun gathering of sewing friends. No fee to attend. Simply come and join us!

Wrong Price Wednesday!
Every Wednesday our pre-cut fat quarters are only $3.00!

Regular Price $3.75.



Time Out at the Wagon (Open Sew)
Every Wednesday, 10:00am to 4:00pm
Put yourself in Time Out at the Wagon in our School House located directly behind the quilt shop! At times we all need time out from housework, phone calls, and everyday responsibilities. Bring your current sewing project to "Time Out at the Wagon" and do just that. Marsha is looking forward to being in Time Out and hopes lots of you will join her.

Thank you for supporting your local brick-and-mortar quilt shop!


We feel honored to be part of such a wonderful quilt-making community.



We hope you'll visit us again soon,
Jen and the Girls
at Corn Wagon Quilt Co.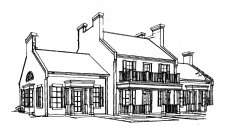 We would love to hear from you!
801-491-3551
cornwagonquilts.com