Quilts help make a house a home. The comfort they bring to any environment is unmatched. Whether used for warmth on the bed or sofa or as decor on the wall or tabletop, quilts give meaning to the term, Home Sweet Home. It makes sense then, that quilters would interpret this connection as a quilt block but where did that idea originate?
House blocks can be traced back to the late 1800's as settlers in the United States ventured west. Spurred by the Homestead Act of 1862, blocks that resembled the simple shelters that began to dot the prairie paid homage to new communities. The most recognized of these is the classic Schoolhouse block. From Quilting Daily, "Building a better life meant providing children with an education via schoolhouses and the townspeople with various other public buildings." The

National Park Service

discusses how the process was recorded in fabric, "The Schoolhouse block was often a variation of a house or church pattern. Most featured a side view of the building and were either pieced or appliquéd. Depending on the skill of the quilter and time available to her, crosses in the windowpanes and outlines of the doors could be added."
As the decades roll forward, we see the house block resurface with adaptations in shape, size and detail. It's interesting to note that it tends to peak in popularity during trying times such as The Great Depression, World War II and most recently, the Covid-19 Pandemic. As a quilt theme that pays tribute to the beauty, comfort and security of the home as well as on ode to our surrounding community, it stands to reason that this is a block holds a special place in our hearts.
The Barton Cottage quilt by Riley Blake Designs, features a large central house block adaptation with simple details such as window panes and double chimney, surrounded by an arrangement of other traditional quilt blocks. Our sample was pieced by Kathe Torgerson with custom machine quilting by Tonya Colbert.

This keepsake quilt kit is the first in a series, featuring reproduction fabric from the original Jane Austen coverlet quilt - a quilt made by Jane, her mother and her sister Cassandra. Starting with the Barton Cottage kit from the

Sense and Sensibility

collection - and Jane's first published work - these one of a kind keepsake quilt kit boxes are designed to look alike a book. Barton Cottage is the featured home in the novel where Mrs. Dashwood and her daughters lived after being evicted from Norland Park. Whether a home or a quilt, what could be more charming and cozy than Barton Cottage? Quilt kit includes pattern, fabric for the 65" x 65" quilt top and binding.

While we are waiting for our next shipment from Riley Blake to arrive, we invite you to prepay for this kit. We will ship as soon as it arrives or you may select local pickup during checkout and we will contact you when it's in stock. Be sure to checkout all of the gorgeous fabrics that are available from the

Sense & Sensibility collection!
This interpretation of the house block by Camille Roskelly evokes springtime in the garden with blooming tulips against a crisp navy background. Traditionally pieced quilt top made by Lynette Christensen with custom machine quilting by Tonya Colbert. This darling k

it comes in a collectable cardboard project box and includes pattern and fabrics from the

Dwell collection, also by Camille, for the 70" x 80" quilt top and binding.

How have you incorporated house blocks into your quilts?

Have you stayed with a traditional look or ventured into a more modern interpretation?

Simplified or complex, pieced or appliqued, we would LOVE to see your house quilts! Share on social media and tag us or bring them in for a little show and tell. Our favorite part of our job is seeing what our quilting community has made.
WORLDWIDE QUILTING DAY SALE!

TOMORROW, SATURDAY, MARCH 18TH
What better way to spend Worldwide Quilting Day than to buy more fabric! We're celebrating with a sale on all regular price yardage you won't want to miss. Tomorrow,

Buy 1 yard of fabric, get the 2nd yard half off!

All cuts must be 1 yard minimum to qualify but you may enjoy this offer on as many regular price yards as you like, 03/18/23 in-store only. Online customers can enjoy 20% off all yardage tomorrow using coupon code: WWQD2023

In an effort to summon spring, we're signing off this week with a quilt full of sunshine!
The Summer Blossoms quilt by Woodberry Way was pieced by Marianne Michaels using a warm selection of fabrics from the Zinnia collection by April Rosenthal. Kit includes the pattern and yardage for piecing the 71" x 88" quilt top and binding for $145.99. Custom machine quilting by Ramona Sorensen.

---
Upcoming Sales & Events





Magic Word Monday


This Monday's Magic Word is "HOME"

Enter the magic word as a coupon code online 03/20/23 to receive 20% off all BOOKS & PATTERNS! Local customers can repeat the Magic Word at the register on Magic Word Monday and show that you follow us on social media for the same great deal!

Some exclusions may apply. Cannot be combined with other offers. We will not hold items for this special offer.





Handwork Club


Every Tuesday, 10:00am - Noon
This delightful weekly club is for anyone who would like to work on a hand stitching project while learning new hand stitching skills. It's a great chance to finish our own projects and relax with a fun gathering of sewing friends. No fee to attend. Simply come and join us!

Wrong Price Wednesday!
Every Wednesday our pre-cut fat quarters are only $3.00!

Regular Price $3.75.



Time Out at the Wagon (Open Sew)
Every Wednesday, 10:00am to 4:00pm
Put yourself in Time Out at the Wagon in our School House located directly behind the quilt shop! At times we all need time out from housework, phone calls, and everyday responsibilities. Bring your current sewing project to "Time Out at the Wagon" and do just that. Marsha is looking forward to being in Time Out and hopes lots of you will join her.

Thank you for supporting your local brick-and-mortar quilt shop!


We feel honored to be part of such a wonderful quilt-making community.



We hope you'll visit us again soon,
Jen and the Girls
at Corn Wagon Quilt Co.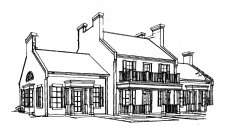 We would love to hear from you!
801-491-3551
cornwagonquilts.com