Skip Navigation
Website Accessibility
BIG NEWS: Dara Tomasson is coming to Corn Wagon Quilt Co.!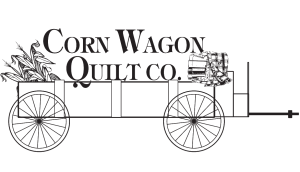 Do you know Dara?
As a quilter, you may follow her on Instagram or maybe you have her books on your shelf. Perhaps you know her from her podcast, Love Yourself Thin or it's possible you're a member of her Facebook group, LIBERATE: Mental & Physical Weight with Dara. If you haven't met Dara yet, now is your chance! And if you do know Dara, get excited! She's coming to Corn Wagon to teach two exciting workshops!
Dara Tomasson is a professional quilter turned weight and life coach. She helps women get to the root of the problem so they can shed the extra weight and start really loving their lives. After struggling with her weight for years and feeling like no matter what she did she would always fail, as a last ditch effort she got a life coach and this changed everything. She finally discovered how to organize her thoughts and learned what she was doing to always gain that weight back and more. Dara has 5 kids from 10-20 and lives on Vancouver Island. She was an elementary school teacher for 10 years who then turned her passion as an educator to teaching quilting with a specialty in free-motion quilting where she created custom quilts for women far and wide, and taught across Canada and the USA. She has published 6 books, one of which is the 12 Step Perfection Recovery Program. When she isn't helping her clients have more fun in their lives, you can find Dara quilting for fun on her long arm, cheering her kids on in basketball and making the most of this wonderful, one life we all have been given.
When I spoke to Dara on the phone, I was struck by how relatable she was, as if we had been friends for years. It wasn't long before we were connecting our Icelandic heritage. She was so easy to chat with, I instantly felt comfortable talking with her about how personal her focus topics are for me and I think you'll feel the same way. It was hard to choose only two of her engaging workshops to host here at Corn Wagon but we're confident you're going to love the classes she will be teaching. Both will take place in the Horizon room at our retreat center and both will include healthy refreshments. I dare say, you won't want to miss them!
12 Step Perfectionist Recovery Program: May 4, 2023, 6 pm - 9 pm


Dara has created this program to help women overcome perfectionism in their lives so that they can move past these limiting behaviors. Weight loss, relationships, productivity and general happiness increases when you are no longer limited by your perfectionist tendencies (and as quilter's we all have them).
In this workshop you can expect to take a deep dive into the root of perfectionism and why it is not your fault. You will get a diagnosis of where you fall in the spectrum (take the quiz here). Then you will learn the 12 steps to recovery and how to overcome the challenges. There's even an incredible UFO guide at the end. You can pre-order a bound copy of the 12 Step Perfectionist Recovery Program here or Dara will have copies you can purchase at the class.
This method will boost your productivity, increase your joy and allow you to become more of who you really want to be because you will no longer feel constrained by your perfectionist tendencies. Let yourself be free from judgement and worry. As a quilter who has been in your shoes, Dara is excited to help you learn the process!

Permanent Mental & Physical Weight Loss: May 6, 2023, 10 am - 1 pm

Not sure why you are able to lose weight but it always seems to come back on again? Is your mental health unstable? The missing piece in mental and physical weight loss is learning how to access the full capacity of your brain.

In this class, Dara will teach you her top three tools for ensuring mental and physical health. You can expect to have an interactive workshop with a good mix of learning science for the brain and body. Class members will have the opportunity to be coached and to watch the power of coaching. You will not be disappointed as you see how the key to permanent change is found in your brain. Learning to access your full potential is life changing!


When you learn these tools you will be able to have:
more energy for quilting

deeper capacity for relationships

save money with less buffering

finish more quilts

feel proud of what you were able to accomplish at the end of each day
Come and learn the tools and see them in use and you will understand why permanent weight loss (mentally and physically) is no longer a dream but reality.
To learn more about Dara and all the wonderful ideas she has for you, be sure to check out the following resources:


YouTube channel

@DaraTomasson

(has a good mix of quilting and life coach materials)
P

odcast

titled

Love Yourself Thin
Books such as:

Walk, Jog, Run: A Free-Motion Quilting Workout, Doodle School, and 12 Step Perfectionist Recovery
12 Step Perfection Recovery

Q

uiz
F

ree Facebook group

where you can get the digital download of the

12 Step Perfectionist Recovery Program

for free!
SPRING S.A.B.L.E. SALE!
SATURDAY, MAY, 20TH, 9AM-3PM
We have opened a few last minute vendor stalls so if you were on the fence about selling some of your S.A.B.L.E. now's your chance to jump in! Reserve a vendor stall for $25 online before they're gone. You can even team up with your quilting BFF and vend together!
S.A.B.L.E. SHOPPERS GET READY! Find fabric, food trucks and FUN at our spring parking lot sale!


More fun happening in May!
Call all your best quilty friends and start planning
your
Utah Shop Hop
road trip for Friday, May 5th - Saturday, May 13th! The theme this year is Uncelebrated Holidays. You know, like International Chicken Nugget Day and World Wide Walrus Day... okay, so you may not find either of those on this circuit but you will have fun celebrating a unique "Uncelebrated Holiday" at each of the 13 shops along the Wasatch Front. No passports or purchases will be required for 2023. As usual, each shop will feature a free pattern and there will be drawings for some fabulous prizes as well as prize incentives for visiting the shop farthest north, in Logan and south (that's us!) in Springville. Stay tuned for more details to follow. We're already counting down the days until our favorite week of the year!

---
Upcoming Sales & Events





Magic Word Monday


This Monday's Magic Word is "PERFECTION"

Enter the magic word as a coupon code online 03/27/23 to receive 20% off all NOTIONS! Local customers can repeat the Magic Word at the register on Magic Word Monday and show that you follow us on social media for the same great deal!

Some exclusions may apply. Cannot be combined with other offers. We will not hold items for this special offer.





Handwork Club


Every Tuesday, 10:00am - Noon
This delightful weekly club is for anyone who would like to work on a hand stitching project while learning new hand stitching skills. It's a great chance to finish our own projects and relax with a fun gathering of sewing friends. No fee to attend. Simply come and join us!

Wrong Price Wednesday!
Every Wednesday our pre-cut fat quarters are only $3.00!

Regular Price $3.75.



Time Out at the Wagon (Open Sew)
Every Wednesday, 10:00am to 4:00pm
Put yourself in Time Out at the Wagon in our School House located directly behind the quilt shop! At times we all need time out from housework, phone calls, and everyday responsibilities. Bring your current sewing project to "Time Out at the Wagon" and do just that. Marsha is looking forward to being in Time Out and hopes lots of you will join her.

Thank you for supporting your local brick-and-mortar quilt shop!


We feel honored to be part of such a wonderful quilt-making community.



We hope you'll visit us again soon,
Jen and the Girls
at Corn Wagon Quilt Co.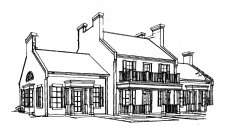 We would love to hear from you!
801-491-3551
cornwagonquilts.com