Utah Shop Hop 2023 - The Forgotten Holidays - Sneak Peek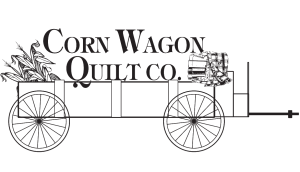 Keeping it short and sweet this week
as we're up to our ears in Shop Hop prep! Were counting down the days! Our favorite week of the year is almost here and as always, we're pulling out all the stops to make the

Utah Shop Hop 2023

one to remember. This year's theme is "The Forgotten Holidays." There's always a reason to celebrate and 13 shops along the Wasatch Front have each planned a party for a unique, uncelebrated holiday. Get your quilting besties together and plan your road trip for Friday, May 5th through Saturday, May 13th (closed Sunday). No passports to buy this year! Each shop will have an original free pattern for you to collect as you hop. There will be lots of chances to win some fantastic prizes. Will you make it to all 13 participating shops? If you visit the shop farthest north (My Girlfriends Quilt Shoppe in Logan) and the shop farthest south (that's us, in Springville) you can enter to win a $250 shopping spree! Now that's something to celebrate. Visit

utahshophop.com

for more information.

And which forgotten holiday will we be celebrating at the Wagon? Get ready for a grand quilting journey by celebrating

"Beyond the Backyard Day."

The natural wonder of Utah's great outdoors awaits, so let's hit the road and explore together! From snow capped mountain tops to sandstone desert floors, there's sure to be an awe-inspiring adventure ahead (and a quilt to celebrate the excursion)! Sunrise to sunset and even under the stars, inspiration abounds so don't stay fenced in – saddle the horse, wax up the skis, lace up your boots, launch the boat or simply hop in the car – let's get out and play! You may encounter some wildlife along the trail (in the form of Corn Wagon Gals) – please don't feed the bears. We'll bring the trail mix, you bring the road trip gang and together we'll venture "Beyond the Backyard!"
Gather 'round the campfire for a photo with the friends. Play a little game of Where's Stanley for a chance to win an extra prize. Follow the trail signs and hike to our beautiful viewpoints throughout the store including 15 new quilts we've made just for this celebration! Here's a sneak peek at 5 of the nature inspired creations you'll discover along the trail. You'll have to wait for the Shop Hop to see and pick up kits for these quilts and many, many more so don't miss it! For our friends far away that can't make it to the Shop Hop this time around, follow along on Instagram and Facebook! We'll be sharing our "Beyond the Backyard" celebration with links for buying kits featured during the Shop Hop. Consider this your invitation to the party. We hope to see YOU there!
FREE YARD OF FABRIC COUPON
WITH GIFT CARD PURCHASE VALUED $50 OR MORE
The Sunday after the Shop Hop (that's how we measure time around here) is Mother's Day! We are, once again, offering a free yard of fabric coupon with your gift card purchase valued $50 or more. This promotion will begin tomorrow, Saturday April 22nd and run through Saturday, May 13. Qualifying online gift card purchases will be emailed a coupon code to use on our website for a free yard of fabric valued $12.99 or less.

One coupon per customer.

Cannot be combined with other offers.




The Saturday after Shop Hop (that's how you all measure time too, right?) is our S.A.B.L.E. SALE! All of our vendor stall have sold out. That means you'll find 30 quilter's in our parking lot, Saturday, May 20th from 9:00 a.m. until 3:00 p.m. with sewing goods they are willing to part with. Each vendor will manage their own transactions so come prepared with cash or Venmo. We're happy to welcome the Renee's Cheesecake food truck back for some treats (soooooo yummy). Corn Wagon will have lots of clearance fabric and items marked down in the Schoolhouse. Come help your fellow quilters destash their S.A.B.L.E.s and see what fabric treasures you might find!

---
Upcoming Sales & Events





Magic Word Monday


This Monday's Magic Word is "SHOPHOP."

Enter the magic word as a coupon code online 04/24/23 to receive 20% off NOTIONS! Local customers can repeat the Magic Word at the register on Magic Word Monday and show that you follow us on social media for the same great deal!

Some exclusions may apply. Cannot be combined with other offers.

We will not hold items for this special offer.





Handwork Club


Every Tuesday, 10:00am - Noon
This delightful weekly club is for anyone who would like to work on a hand stitching project while learning new hand stitching skills. It's a great chance to finish our own projects and relax with a fun gathering of sewing friends. No fee to attend. Simply come and join us!

Wrong Price Wednesday!
Every Wednesday our pre-cut fat quarters are only $3.00!

Regular Price $3.75.



Time Out at the Wagon (Open Sew)
Every Wednesday, 10:00am to 4:00pm
Put yourself in Time Out at the Wagon in our School House located directly behind the quilt shop! At times we all need time out from housework, phone calls, and everyday responsibilities. Bring your current sewing project to "Time Out at the Wagon" and do just that. Marsha is looking forward to being in Time Out and hopes lots of you will join her.

Thank you for supporting your local brick-and-mortar quilt shop!


We feel honored to be part of such a wonderful quilt-making community.



We hope you'll visit us again soon,
Jen and the Girls
at Corn Wagon Quilt Co.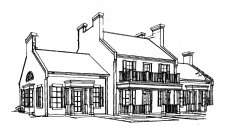 We would love to hear from you!
801-491-3551
cornwagonquilts.com