Skip Navigation
Website Accessibility
Fig Tree & Co. Trunk Show Now on Display!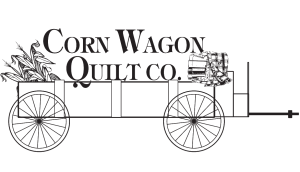 We've said it before and we'll say it again; FIG TREE for the WIN! Have to admit--we had a bit of a fan girl moment when Joanna Figueroa called to ask if we might like to display her quilts here at Corn Wagon Quilt Co. Um...(squeel!) YES! Have you seen her new Fruit Cocktail fabric collection? It's delectible. Did you know it inspired a delicious new pattern book? Fruit Salad by Fig Tree & Co. includes refreshing projects featuring tasty fruits. With names like Candy Apples, Blueberry Pie and Cherries Jubilee, you'll find these quilts simply scrumptious. We're honored to have eight of the quilts from Joanna's book here at the shop on display. You really need to see them in person. Get ready for some mouthwatering quilty goodness!
Like walking through a fresh farmer's market, Joanna Figueroa's signature color pallette and scraptastic style has been organized into a picture perfect produce selection. Fruit Cocktail fabrics are dappled in delicate florals that feel like sunshine. Flipping through the pages of Fruit Salad is a feast for the senses. You'll find eight main quilt patterns, nine single blocks featuring blossoms and leaves, a sampler option and extra projects that encourage mixing and matching the variety of block designs. It's 57 pages of sewing delights!
Is all of this making you hungry? Joanna had a feeling it might, so she has included some yummy fruit recipes in her book as well! You'll find these devine fabrics and the Fruit Salad book in-store and online while supplies last, and like a sweet dessert temptation, they'll be gone before we know it!
Utah Shop Hop Begins Next Week!
FRIDAY, MAY 5TH - SATURDAY, MAY 13TH
One week from today, we'll open our doors to the 2023 Utah Shop Hop! Join us as 13 quilt shops along the Wasatch Front celebrate Forgotten Holidays
. Visit utahshophop.com for details. Participating shops will be open during regular business hours, 10:00 a.m. - 6:00 p.m., closed Sunday. Gather the quilting gang, hit the road, shop till you drop and maybe even win some prizes!
Remember a few short weeks ago,
I introduced you to the
Positive Vibes
quilt by Gigi's Thimble? At the time, we were just gearing up for her quilt along and could only share her pattern design and darling new fabric collection,
Treasured Threads
. Now we have the finished quilt to share! Julie Hancock has been sewing ahead of schedule (pedal to the metal) and has completed this beutiful project for us to display. Don't you just love the swirling E2E quilting by Dorene Johnson? Positive Vibes, indeed! We have a few kits still availble
online
and in-store, as well as yardage from this happy collection. Get 'em before they're gone!
---
Upcoming Sales & Events

Stuff-a-Bag Sale Tomorrow!
Bring in your reusable, cotton Corn Wagon Quilt Co. bag and receive 20% off any regular priced items you can "stuff" inside. Don't have a bag yet? Purchase one for $5 and reuse it every 5th Saturday for the Stuff-a-Bag Sale! Some exclusions may apply. Cannot be combined with other offers. We will not hold items or pre-cut yardage for this special offer.
Magic Word Monday
This Monday's Magic Word is "DELICIOUS." Enter the magic word as a coupon code online 04/17/23 to receive 20% off FACTORY PRECUTS! Local customers can repeat the Magic Word at the register on Magic Word Monday and show that you follow us on social media for the same great deal! Some exclusions may apply. Cannot be combined with other offers. We will not hold items or pre-cut yardage for this special offer.

Handwork Club
Every Tuesday, 10:00am - Noon
This delightful weekly club is for anyone who would like to work on a hand stitching project while learning new hand stitching skills. It's a great chance to finish our own projects and relax with a fun gathering of sewing friends. No fee to attend. Simply come and join us!

Wrong Price Wednesday!
Every Wednesday our pre-cut fat quarters are only $3.00! Regular Price $3.75.

Time Out at the Wagon (Open Sew)
Every Wednesday, 10:00am to 4:00pm
Put yourself in Time Out at the Wagon in our School House located directly behind the quilt shop! At times we all need time out from housework, phone calls, and everyday responsibilities. Bring your current sewing project to "Time Out at the Wagon" and do just that. Marsha is looking forward to being in Time Out and hopes lots of you will join her.

S.A.B.L.E. SALE
Saturday, May 20th, 9:00am to 3:00pm
30 quilter's will set up shop in our parking lot with sewing goods they are willing to part with. Each vendor will manage their own transactions so come prepared with cash or Venmo. We're happy to welcome the Renee's Cheesecake food truck back for some treats (soooooo yummy). Corn Wagon will have lots of clearance fabric and items marked down in the Schoolhouse. Come help your fellow quilters destash their S.A.B.L.E.s and see what fabric treasures you might find!

Thank you for supporting your local brick-and-mortar quilt shop!
We feel honored to be part of such a wonderful quilt-making community.

We hope you'll visit us again soon,
Jen and the Girls
at Corn Wagon Quilt Co.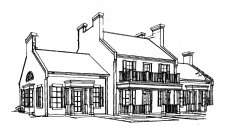 We would love to hear from you!
801-491-3551
cornwagonquilts.com