The 2023 Utah Shop Hop has begun! The "Forgotten Holidays" are finally reciving the celebration they deserve as 13 shops along the Wasatch welcome quilters to the party. We invite you to gather round the campfire and bust out the smores in honor of "Beyond the Backyard Day" here at Corn Wagon Quilt Co. Explore the outdoors inside the Corn Wagon where you'll discover 18 new quilts on display plus other favorites! You bring the quilting gang, we'll bring the trail mix!
Let's go!
The view from our campsite is lovely! Two quilts in the distance, both made with simple half-square triangles, create the vista for our photo op. Be sure to snap a pic and tag us when you share on social media! In the center we have The Brooks Quilt, made by Lynette Christensen and on the left you'll see Moon Cake, made by Suzanne Jackman. Both make a modern statement with striking E2E quilting by Dorene Cole and, you guessed it, we have kits for both online and in-store!
As you venture through the shop, you may encounter some wildlife. This friendly moose is the only one I've met that welcomes hugs. Maybe it's because his natural habitat includes being surrounded by fabric and awesome quilts? Even a badger would be happy here -- though I'm happy to report there have been no sightings at the shop. We have, however, encountered bears at our picnic. See how many different forest critters you can find around the shop. Speaking of being on the lookout -- besure to play our game "Stanleys in the Wild" for a chance to win a $25 gift card! Pick up a form and see if you can spot all the Stanley mugs hidden around the shop. Can you see any in the photos above? Bonus points if you can find Flat Stanley too! And how 'bout that quilt in the background! It's another beauty made by Suzanne Jackman. Twinkly Stars is a pattern by Anka's Treasures that's great for pulling together your favorite scraps. Suzanne pulled a mix of favorite small prints to set against a tan Rifle Paper Co. Basic for this 57" x 75" quilt. Our kits include her selection as well as the pattern for $104.99.
Did someone say something about winning? Each shop participating in the hop will have a drawing for three different prizes! You could win our gift basket valued at $100 that includes a quiter's game book, new pattern by Prairie Grass, insulated tumbler and fat quarter bundle from Lori Holt, bobbin necklace made by Julie Hancock and wool table mat made by Marianne Michaels! That's just one prize. Another possibility is this gorgeous Art Gallery Fabric bundle of 25 fat quarters; or how about a $250 Corn Wagon Gift Card! Visit our check-in table and fill out a ticket for your chance to win. But wait... there's more! If you visit the northernmost shop (My Girlfriend's in Logan) and the southernmost shop (that's us in Springville!) you'll receive a ticket to enter into a separate drawing for a $250 gift card that can be redeemed at any one of the participating shops!
There are so many great reasons to hop the shops! Did I mention each shop is offering a free pattern designed exclusively for this hop? And now for the moment you've all been waiting for... We can finally reveal our 2023 Shop Hop quilt! Introducing Desert Dreams; designed, pieced and quilted by our own Ramona Sorensen. Taking color inspiration from the high deserts of Southern Utah, this traditionally pieced quilt has nine star blocks reminiscent of designs woven by Native American cultures of the southwest, framed by a border that echoes compass points. Begin your next quilt adventure with this unique pattern and kit found only at Corn Wagon Quilt Co.
Isn't she beautiful in the wild? And here she is looking just as lovely at home in the shop.
Come and meet her in-person and help us celebrate "Beyond the Backyard Day!"
Stay tuned next week, when I'll show more Utah Shop Hop fun and be sure to keep an eye on Instagram and Facebook throught the week. We'll keep sharing the fabric fun with links to shop kits featured at the hop.
SPRING S.A.B.L.E. SALE!
SATURDAY, MAY 20TH, 9:00AM - 3:00PM
As soon as Shop Hop ends, we'll be gearing up for the Spring S.A.B.L.E. Sale! Come shop from 30 different vendors who are ready to pare down their quilting stash right here in oue parking lot. Corn Wagon will have lots of clearance fabric marked down in our Schoolhouse and we're happy to welcome Renee's Cheesecake food truck.
Join us for fabric, food and FUN!!!

---
Upcoming Sales & Events
Magic Word Monday
This Monday's Magic Word is "BEYOND" Enter the magic word as a coupon code online 05/08/23 to receive 20% off BOOKS & PATTERNS! Local customers can repeat the Magic Word at the register on Magic Word Monday and show that you follow us on social media for the same great deal! Some exclusions may apply. Cannot be combined with other offers. We will not hold items or pre-cut yardage for this special offer.

Handwork Club
Every Tuesday, 10:00am - Noon
This delightful weekly club is for anyone who would like to work on a hand stitching project while learning new hand stitching skills. It's a great chance to finish our own projects and relax with a fun gathering of sewing friends. No fee to attend. Simply come and join us!

Wrong Price Wednesday!
Every Wednesday our pre-cut fat quarters are only $3.00! Regular Price $3.75.

Time Out at the Wagon (Open Sew)
Every Wednesday, 10:00am to 4:00pm
Put yourself in Time Out at the Wagon in our School House located directly behind the quilt shop! At times we all need time out from housework, phone calls, and everyday responsibilities. Bring your current sewing project to "Time Out at the Wagon" and do just that. Marsha is looking forward to being in Time Out and hopes lots of you will join her.

Thank you for supporting your local brick-and-mortar quilt shop!
We feel honored to be part of such a wonderful quilt-making community.

We hope you'll visit us again soon,
Jen and the Girls
at Corn Wagon Quilt Co.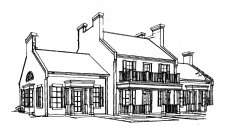 We would love to hear from you!
801-491-3551
cornwagonquilts.com