Skip Navigation
Website Accessibility
S.A.B.L.E. Sale TOMORROW! Plus, more summertime events!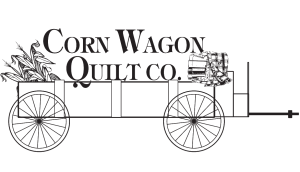 Calling all Utah Quilters: Help us spread the word! Tell all your quilting friends -- call 'em, text 'em, forward this newsletter, shout it from the rooftops... Spring S.A.B.L.E. Sale is tomorrow! You don't want to miss it! Beginning at 9:00 a.m., Saturday, May 20, thirty local quilters will set up shop in our parking lot for a great de-stash sale! Renee's Cheesecake food truck will be on-site and Corn Wagon will have clearance fabric and goods marked down in the Schoolhouse. Come prepared with cash or Venmo as each vendor will manage their own transactions. Admission is free and the shopping will continue, rain or shine, until 3:00 p.m. We kindly ask that you alllow our vendors time to set up prior to 9:00 a.m. but then... LET THE QUILTY TREASURE HUNT BEGIN! What fabric goodies will you find? That fabric that's no longer in print that you need just a bit more of? Precuts you kicked yourself for not snagging before they sold out? Awesome deals on yardage for charity quilts? You never know what you'll find shopping other quilter's S.A.B.L.E.s! Come for a day of fabric, food and FUN!
We've bulked up our selection of Red Dot Clearance Fabric and our classroom is now bursting with discounted yardage! Saturday only, any bolt with a red dot tag will be just $6.49/yard (one yard minimum cut). Finish the bolt and we'll drop it to $5.49/yd! We've been doing a bit of Spring Cleaning at the shop and we have several "last of it's kind" kits (see them in our social media stories now) that we're discounting, as well as a few half-price books, and a selection of patterns for $2-$5 that will also be at the Schoolhouse this Saturday. Come check it out!
As summer approaches in Springville, we start the countdown to Art City Days! Of all the festivities that celebrate our community, you know our favorite is the Quilt Show. Springville quilters take note! Submissions are now being accepted by our friends, Heidi Udall and Cathie Erickson. This showcase accepts quilts of all sizes and styles, from quilters of all ages and skill levels. We want to see YOUR quilt at the show. To learn more about dropping of your quilts, click here. The Art City Days Quilt Show will be on display Friday, June 9, 10am - 6pm and Saturday, June 10, 12pm - 4pm at the Cherry Creek North Gym (485 S. 200 E. Springville). Admission is free so bring the family and support your local quilters.
Summertime Sew-It-All Weekend!
FRIDAY, JULY 28 - SATURDAY, JULY 29
Are you a "Sew-It-All?" We want all of our Sew-It-All friends to join us as we Sew-It-All Weekend! Your registration fee includes lunch both days so you can sew non-stop at our retreat center. You will also receive a Sew-It-All pass good for exclusive discounts at the shop during the event! Bring ANY sewing project that needs finishing and Chris will be there to lend advice and help you trouble shoot. With two whole days dedicated to finishing projects you really can be a Sew-It-All!

Our Camp Sew Fun quilting class is back for Summer 2023! This beginning quilting course is just for kids and they're sure to have "sew" much fun. Suzanne Jackman & Kris Money will be leading CAMP SEW FUN to make sure everyone gets plenty of help and instruction in our beautiful upstairs Sunset retreat room. Sign up for 3 days of sewing (and fun!) where you will be able to make an awesome 68" x 68" quilt top! This summer we will be making the Bullseye Quilt by Ruby Star Society -- a free pattern on the Moda website (download it here). By the end of class, your budding sewist will be able to make this quilt for their very own self.
Register today for Mon, June 19, Tues, June 20 and Thurs, June 22, 1:00 p.m. - 5:00 p.m. This class is for beginners, ages 8 and up. Our quilters MUST know how to turn on their machine, thread it, and sew a 1/4" seam. All supplies must be purchased separately and are available at Corn Wagon Quilt Co. Class members recieve 15% off class supplies. We have a limited number of Bernina machines available to rent. If you need to sign up to use one, please let us know at registration. You may bring a drink for yourself and a snack to share if you would like. Yay!!! SEW FUN!!!
---
Upcoming Sales & Events

Magic Word Monday
This Monday's Magic Word is "USA." Enter the magic word as a coupon code online 05/22/23 to receive 20% off AMERICANA FABRIC YARDAGE! Local customers can repeat the Magic Word at the register on Magic Word Monday and show that you follow us on social media for the same great deal! Some exclusions may apply. Cannot be combined with other offers. We will not hold items or pre-cut yardage for this special offer.

Handwork Club
Every Tuesday, 10:00am - Noon
This delightful weekly club is for anyone who would like to work on a hand stitching project while learning new hand stitching skills. It's a great chance to finish our own projects and relax with a fun gathering of sewing friends. No fee to attend. Simply come and join us!

Wrong Price Wednesday!
Every Wednesday our pre-cut fat quarters are only $3.00! Regular Price $3.75.

Time Out at the Wagon (Open Sew)
Every Wednesday, 10:00am to 4:00pm
Put yourself in Time Out at the Wagon in our School House located directly behind the quilt shop! At times we all need time out from housework, phone calls, and everyday responsibilities. Bring your current sewing project to "Time Out at the Wagon" and do just that. Marsha is looking forward to being in Time Out and hopes lots of you will join her.

Thank you for supporting your local brick-and-mortar quilt shop!
We feel honored to be part of such a wonderful quilt-making community.

We hope you'll visit us again soon,
Jen and the Girls
at Corn Wagon Quilt Co.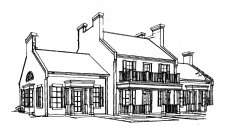 We would love to hear from you!
801-491-3551
cornwagonquilts.com