Where are you off to? Memorial Day weekend marks the beginning of road trip season. Where will you be traveling this summer? Chances are, there's a quilt shop or two along your route. Anytime we hit the road, my family has come to accept that there will be quilt shop stops. It's just part of the itinerary. "Hey Google, where is the nearest quilt shop?" Ah-ha! Next exit it is! They don't complain because we make plenty of stops for everyone in tow. The local quilt shop is my turn to smile. My husband and kids take the dog out for a walk (yes, she's usually a part of our travels) and I take a leisurely stroll for some inspiration and to pick up some fabric souveneirs. Each shop has it's own flavor. It's a delight to experiance a taste of the local quilting trends. Did you know there are no fewer than 52 quilt shops in Utah? Find a list here. We're spoiled to live in a state where fabric stores dot the map. If you're headed out to do some sight seeing, be sure to include the local shops on your must-see list. Local quilt shops are the lifeblood of the quilting community. They want (and need) to see you, so be sure to stop in, make some sewing friends wherever you go and support the local quilt shops along your way. We're looking forward to welcoming new quilty friends form across the country this summer!
Travelers, plaese note: Corn Wagon Quilt Co. will be CLOSED Monday, May 29 in observance of Memorial Day.
Wise words if I've ever heard any. Sewists from around the globe can identify with the need for a quilter's serenity prayer. Pam Rock put together the In Stitches quilt by Miss Winnie Designs, featuring fabrics and a panel from the Sewing is My Happy Place collection by Northcott. Spools, buttons and stiches carry a theme perfect for your sewing room or a gift for your best quilty friend. Kits are availabble online and in-store now for $116.99. E2E quilting by Dorene Cole.
As travelers enter our back door, they'll be greeted by this cutie! The Sparklette quilt is full of summer sunshine, with fabrics from the Sunwashed collection by Corey Yoder. Kris Money paired these fresh prints with a soft grey Peppered Cotton background and we love the result. This fat-quarter friendly pattern is found in one of our favorite books, Fat Quarter Style by It's Sew Emma (sold separately here). You'll want to make every quilt in this book! Kits for this 51" x 64" quilt are available in-store and online for $104.99. Machine quilting by our own Averi Reilly.
Another quilt full of summer vibes, Between the Lines by Denyse Schmidt is bright and full of energy with her latest collection, Darling. We have kits for this playful 66" x 88" quilt as well as yardage and precuts from this fabulous collection. Come see!
Join Our NEW Rug Hooking Club!
EVERY THIRD TUESDAY, 1:00 - 3:00 p.m.
Do you love rug hooking as much as we do? Come to our once-a-month rug hooking club! No need to sign up; it's a fun, free get-together with our wool enthusiast, Marianne Michaels, where you may bring any rug hooking project to work on with us in the Schoolhouse. We'll begin June 20th. Please, join us! Previous rug hooking experience is required as this is not an instructional class. For instruction, we invite you to join one of our Primitive Rug Hooking classes.


NEW Summer Bag Classes are on the schedule!
Check out our class list to find full details on three new bag making opportunities. Clockwise from top left, The Haralson Belt Bag by Noodlehead, The Pucker Up Tote by Bodobo Bags, and the Mega Dream Bag also by Bodobo Designs. We've even added new dates for the Poppins Bag by Aunties Two! Join Shelley Taylor at our Schoolhouse to learn the best techniques for making each pattern while sewing with other bag-making enthusiasts.
---
Upcoming Sales & Events

Corn Wagon will be CLOSED Monday, May 29 in observance of Memorial Day

Handwork Club
Every Tuesday, 10:00am - Noon
This delightful weekly club is for anyone who would like to work on a hand stitching project while learning new hand stitching skills. It's a great chance to finish our own projects and relax with a fun gathering of sewing friends. No fee to attend. Simply come and join us!

Wrong Price Wednesday!
Every Wednesday our pre-cut fat quarters are only $3.00! Regular Price $3.75.

Time Out at the Wagon (Open Sew)
Every Wednesday, 10:00am to 4:00pm
Put yourself in Time Out at the Wagon in our School House located directly behind the quilt shop! At times we all need time out from housework, phone calls, and everyday responsibilities. Bring your current sewing project to "Time Out at the Wagon" and do just that. Marsha is looking forward to being in Time Out and hopes lots of you will join her.

Thank you for supporting your local brick-and-mortar quilt shop!
We feel honored to be part of such a wonderful quilt-making community.

We hope you'll visit us again soon,
Jen and the Girls
at Corn Wagon Quilt Co.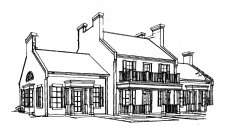 We would love to hear from you!
801-491-3551
cornwagonquilts.com