Let the summer celebrations begin! Concerts in the park, carnivals downtown, contests, rodeos, consessions, parades and fireworks... Art City Days begins tomorrow! It's a week long community celebration where we Springvillians come together to make the most of our beautiful hometown. Did you know, Springville was recently voted as the "2023 Best City to Live In" in the state of Utah by Utah residents? Art City Days is a fantastic time to come see why! While you're here, be sure to grab a honey-buttered scone at the farmer's market, stroll through the Art Museum, take a swim at Bartholomew Park and, of couse, stop by and see us at the Corn Wagon. You'll be greeted by the Firecracker quilt made by Lynette Christensen using bright, modern solids and prints to create a zippy collection of firecrackers all alight. This kit is currently avalable for pre-order online and in-store! It includes the Firecracker pattern by Pen + Paper Patterns and yardage as shown in our display for piecing the 57" x 62" quilt top and binding for $99.99. Machine quilting by our own Ramona Sorensen.
PLEASE NOTE: Because we are located along the Art City Days Grand Parade route, we will not open shop until NOON next Saturday, June 10th. We will remain open until 5:00pm. This happens to fall on the second Saturday so if you're a member of our Saturday Sampler BOM, your kits will be ready to begin pickup at noon that day. Traffic may be hectic with all of the events going on for the final day of Art City Days so we advise that you plan accordingly. As usual, we will allow a one-week window for you to bring in last month's finished assignment and receive this month's kit free of charge.
Of all the festivities that celebrate our community, you know our favorite is the Quilt Show. Springville quilters take note! Submissions are now being accepted by our friends, Heidi Udall and Cathie Erickson. This showcase accepts quilts of all sizes and styles, from quilters of all ages and skill levels for display. We want to see YOUR quilt at the show. To learn more about dropping of your quilts, click here. The Art City Days Quilt Show will be on display Friday, June 9, 10am - 6pm and Saturday, June 10, 12pm - 4pm at the Cherry Creek North Gym (485 S. 200 E. Springville). Admission is free so bring the family and support your local quilters!
49th Annual Utah Quilt Show Intake
FRIDAY, JULY 14 - SATURDAY, JULY 15
Be prepared to enter your quilted work of art into the most anticipated show of the year.
This juried exhibition features quilts of all styles and sizes created by some of the State's finest quilters. Presented by the Springville Museum of Art and the Utah Valley Quilt Guild with support from the Corn Wagon Quilt Co. Quilts may be brought to the museum 07/14/23 10am - 5pm and 07/15/23 10am - 4pm for jurying. Dates for the show have yet to be released but we'll keep you in the loop!

Capture summertime in a quilt. Soak up the sun with a picnic at water's edge. Listen to the sound of the waves. Savor the sweet taste of watermelon. Watch the sailboats floating with the breeze. The Summer Sampler Quilt Boxed Kit from Riley Blake Designs celebrates summer at it's best. Kit includes the pattern and yardage for this darling 60" x 76" quilt top and binding. Fabric featured is Red White & Bang! by Sandy Gervais of Pieces from My Heart. Quilt kit comes in a cute 7" x 9" x 6" keepsake box featuring a classic blue pickup outfitted for a parade. Available online and in-store!
---
Upcoming Sales & Events

Magic Word Monday
This Monday's Magic Word is "ARTCITY." Enter the magic word as a coupon code online 05/12/23 to receive 20% off KITS! Local customers can repeat the Magic Word at the register on Magic Word Monday and show that you follow us on social media for the same great deal! Some exclusions may apply. Cannot be combined with other offers. We will not hold items for this special offer.

Handwork Club
Every Tuesday, 10:00am - Noon
This delightful weekly club is for anyone who would like to work on a hand stitching project while learning new hand stitching skills. It's a great chance to finish our own projects and relax with a fun gathering of sewing friends. No fee to attend. Simply come and join us!

Wrong Price Wednesday!
Every Wednesday our pre-cut fat quarters are only $3.00! Regular Price $3.75.

Time Out at the Wagon (Open Sew)
Every Wednesday, 10:00am to 4:00pm
Put yourself in Time Out at the Wagon in our School House located directly behind the quilt shop! At times we all need time out from housework, phone calls, and everyday responsibilities. Bring your current sewing project to "Time Out at the Wagon" and do just that. Marsha is looking forward to being in Time Out and hopes lots of you will join her.

Saturday Sampler
Pickup Begins Next Saturday, June 10th, NOON to 5:00pm
Because our shop is along the Art City Days Grand Parade route, we will not open our doors until noon that day. June's kits will be ready for pickup after noon. As usual, you will have a one week window to bring in your finished blocks to receive June's kit free of charge. We look forward to seeing you and your awesome blocks soon!

Thank you for supporting your local brick-and-mortar quilt shop!
We feel honored to be part of such a wonderful quilt-making community.

We hope you'll visit us again soon,
Jen and the Girls
at Corn Wagon Quilt Co.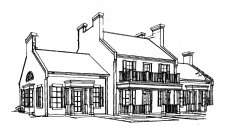 We would love to hear from you!
801-491-3551
cornwagonquilts.com