Why did the flamingo cross the road? To flamin-GO to the Corn Wagon PINK SALE for Marsha's Birthday! Yes, indeed, it's almost time to celebrate our fearless leader's big day and you know what that means... bring out the flamingos and get ready for some fun! Our annual PINK SALE is just one week away, so start the countdown and join us next Friday & Saturday, July 7th & 8th at the shop where we'll be taking 20% off regular price items with even a smidge of PINK -- fabric, kits, notions, books, patterns... if there's pink, it will be 20% off! You might be surprised at how many things that includes. For example, most of our kits have atleast a touch of pink. I bet you could spot a speck of pink in just about any book or pattern and pink just happens to be a popular color for notions. As for fabric... there's plenty of pink to be found!
When you arrive for Flamingo Days, see if you can count how many flamingos we have in Marsha's collection here at the shop for a chance to win a Corn Wagon Gift Card! HINT: She has way more than she ever dreamed possible. To include our feathered friends from afar in our festivities, we'll be offering FREE SHIPPING to online shoppers next Friday & Saturday!
Come in and think PINK for Flamingo Days!
Be sure to wish Marsha a Happy Birthday while you're here!
New to the shop (and conveniently containing PINK); from Pen +Paper Patterns comes this adorable new design, Hello Spring! Bold, modern blooms welcome the season of sunshine in fresh solid colors. The pattern includes instructions for 3 quilt options; lady bugs with flowers in a throw or baby size or just flowers in a throw size as shown here. The fabric in our kit was inspired by the original pattern cover quilt and includes yardage for piecing Option B (58" x 68.5" w/ flowers only) as shown above as well as binding and the pattern for $109.99.
49th Annual Utah Quilt Show
EXHIBITION JULY 22nd - SEPTEMBER 23rd
Quilts may be brought to the Springville Museum of Art for jurying Fri, July 14 and Sat, July 15, 10am - 4pm. This juried exhibition will be on display for two months and features quilts of all styles and sizes created by some of the State's finest quilters. Presented by the Springville Museum of Art and the Utah Valley Quilt Guild with support from the Corn Wagon Quilt Co. and Riley Blake Designs. This show is one you won't want to miss!

Corn Wagon will be CLOSED Tuesday, July 4th for Independence Day!... So let's start the festivities sooner. Queue the fireworks! All regular price patriotic fabric, precuts and kits will be 20% off Saturday, July 1st and Monday, July 3rd! We'll be open for our regular hours those days so come see us and enjoy some All-American savings!

How will ewe be celebrating? We hope your holiday includes some stitching. Lady Liberty (above) is a wool applique pattern designed by Jerome Thomas. We have kits for this and a few more fun flag waving wool projects in-store and online now!
---
Upcoming Sales & Events
Magic Word Monday
We're going back to our original deal for in-store customers while continuing our discounts by department online! Local customers can repeat the Magic Word at the register on Magic Word Monday and show that you follow us on social media for 20% off one regular price item of your choice! Online shoppers may enter the magic word as a coupon code online 07/03/23 to receive 20% off PATRIOTIC FABRIC YARDAGE! This Monday's Magic Word is "INDEPENDENCE."
Some exclusions may apply. Cannot be applied to block of the month kits. Cannot be combined with other offers. We will not hold items or pre-cut yardage for this special offer.

Handwork Club
Every Tuesday, 10:00am - Noon
This delightful weekly club is for anyone who would like to work on a hand stitching project while learning new hand stitching skills. It's a great chance to finish our own projects and relax with a fun gathering of sewing friends. No fee to attend. Simply come and join us!

Wrong Price Wednesday!
Every Wednesday our pre-cut fat quarters are only $3.00! Regular Price $3.75.

Time Out at the Wagon (Open Sew)
Every Wednesday, 10:00am to 4:00pm
Put yourself in Time Out at the Wagon in our School House located directly behind the quilt shop! At times we all need time out from housework, phone calls, and everyday responsibilities. Bring your current sewing project to "Time Out at the Wagon" and do just that. Marsha is looking forward to being in Time Out and hopes lots of you will join her.

Thank you for supporting your local brick-and-mortar quilt shop!
We feel honored to be part of such a wonderful quilt-making community.

We hope you'll visit us again soon,
Jen and the Girls
at Corn Wagon Quilt Co.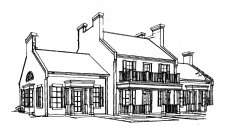 We would love to hear from you!
801-491-3551
cornwagonquilts.com