Flamingo Days are here again! Come party like a flock-star and help us celebrate Marsha's birthday at our annual PINK SALE! Today & Tomorrow, July 7th & 8th at the shop where we'll be taking 20% off regular price items with even a smidge of PINK -- fabric, kits, notions, books, patterns... if there's pink, it will be 20% off! You might be surprised at how many things that includes (though some exclusions may apply). For example, most of our kits have atleast a touch of pink. I bet you could spot a speck of pink in just about any book or pattern and pink just happens to be a popular color for notions. As for fabric... there's plenty of pink to be found! To include our feathered friends from afar in our festivities, we'll be offering FREE SHIPPING site-wide to online shoppers Friday, July 7th - Monday, July 10th! Use coupon code "FLAMINGO" at checkout.
With Flamingo Days comes the telling of a legendary tale... Let's discuss this STUNNING quilt. It's one we are particularly proud of. It's such a prized possession (maybe Marsha's favorite?) that it's only on display but once a year. It has a story. When Marsha first expressed her "fondness" for flamingos in the early years of Corn Wagon Quilt Co. our dear friend, Mary Jacobson, put together these adorable (?) flamingo quilt blocks and generously gifted them to Marsha. Thrilled by the possibilities, Marsha added a tacky -- oops! I mean tasteful border and graciously gifted it back to Mary. The quilt was passed back and forth, each friend adding another finishing touch until it was finally declared a masterpiece of incomparable design. Through the years we've made some bedazzling additions. Annually, it is brought out with great ovation and displayed in all it's splendor for Marsha's big day until, alas, it must go back into our heavily guarded, temperature controlled archives until next year. This treasure was just the beginning of many flamingo gifts as you can see...
I regret to inform you we do not have kits for this one, as it is truly an original work of art.
When you arrive for Flamingo Days, see if you can count how many flamingos we have in Marsha's collection here at the shop for a chance to win a $25 Corn Wagon Gift Card!
HINT: She has way more than she ever dreamed possible.
Come in and think PINK for Flamingo Days!
Be sure to wish Marsha a Happy Birthday while you're here!
49th Annual Utah Quilt Show
EXHIBITION JULY 22 - SEPTEMBER 23
Quilts may be brought to the Springville Museum of Art for jurying Fri, July 14 and Sat, July 15, 10am - 4pm. This juried exhibition will be on display for two months and features quilts of all styles and sizes created by some of the State's finest quilters. Presented by the Springville Museum of Art and the Utah Valley Quilt Guild with support from the Corn Wagon Quilt Co. and Riley Blake Designs. This show is one you won't want to miss! Look for our coupon at the museum front desk for a special discount during the show!
We wanted to make sure we had an incredibly PINK quilt ready for Flamingo Days and Chris Chamberlain delivered! She finished the new Mod Daisy quilt just in time for the PINK SALE! Artist Annabel Wrigley created this happy foundation paper pieced quilt that showcases Ruby + Bee Solids in a full spectrum of colors against a pink background. All templates are included with the pattern found in this darling kit. Finished size: 51" x 51." You'll find this cutie on display at the shop as well as kits in-store and online! It's gonna be a bright sunshiny day every time you wrap up in your Mod Daisy quilt!
---
Upcoming Sales & Events

Saturday Sampler
Kits for month 7 of the Choose Your Own Adventure BOM will be ready for pickup beginning this Saturday, July 8th at 10:00 a.m. As usual, you will have a one-week window to bring in last month's assignment finished to receive this month's kit free. Can't wait to see how you chose to arrange your block! See you soon!
Magic Word Monday
This Monday's Magic Word is in conjunction with our Flamingo Days Sale! Enter the magic word "FLAMINGO" as a coupon code online 07/10/23 to receive FREE SHIPPING SITE WIDE! Local customers can repeat the Magic Word at the register on Magic Word Monday and show that you follow us on social media to receive 20% off one regular price item of your choice! Some exclusions may apply. Cannot be combined with other offers. We will not hold items or pre-cut yardage for this special offer.

Handwork Club
Every Tuesday, 10:00am - Noon
This delightful weekly club is for anyone who would like to work on a hand stitching project while learning new hand stitching skills. It's a great chance to finish our own projects and relax with a fun gathering of sewing friends. No fee to attend. Simply come and join us!

Wrong Price Wednesday!
Every Wednesday our pre-cut fat quarters are only $3.00! Regular Price $3.75.

Time Out at the Wagon (Open Sew)
Every Wednesday, 10:00am to 4:00pm
Put yourself in Time Out at the Wagon in our School House located directly behind the quilt shop! At times we all need time out from housework, phone calls, and everyday responsibilities. Bring your current sewing project to "Time Out at the Wagon" and do just that. Marsha is looking forward to being in Time Out and hopes lots of you will join her.

Thank you for supporting your local brick-and-mortar quilt shop!
We feel honored to be part of such a wonderful quilt-making community.

We hope you'll visit us again soon,
Jen and the Girls
at Corn Wagon Quilt Co.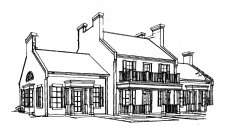 We would love to hear from you!
801-491-3551
cornwagonquilts.com