Moody overcast skies, cooler temps and misty rain... It's a bit unusual for August here in Utah, but it's giving me all the fall feels and I LOVE IT. I can't help but think of sewing up something especially for autumn. If, like me, you're a bit of a fall fanatic, we have so many fun things in store for you! I have lots to share, so let's get right to it!
When the Rustic Gatherings pattern book arrived, Marianne Michaels spotted this unique Round Up quilt and immediately began pulling a blend of cheddar hued prints to piece against a charcoal flannel background. Perfect for a modern setting, this cozy 78" x 96" quilt hints of autumn but is appropriate year round. You'll love all the quilt patterns in this beautiful new book from Lisa Bogean of Primitive Gatherings!
Marianne also whipped up the Autumn Bowl Fillers by Pin and Proper Designs. She's ready to decorate her table or mantle for all the fall festivities! You really need to see the wonderful details on each tiny cushion in person. Her hand-dyed wool, embellishment stitches and buttons add depth and interest. We have kits ready for you that include the pattern for $49.99.
Because fall feels like the ideal time for wool projects, we have lots of kits and patterns available so you can spend cool autumn months stitching the day away. Another shop favorite is this fun Pumpkin Farm wool applique project by Jerome Thomas Designs. Our friend Joanne Hawks made this one currently on display at the shop and lucky for you we do have kits for $66.99. Finishing at 17" x 17," it makes great fall wall decor or you could add a backing and make it a pillow.
As for fall fabrics... oh, we have just a few... Spellbound by Sweetfire Road is a favorite this year and we have the full collection! With orange hues that range from pumpkin to spice, this line has details sure to make Halloween fans happy! Come in and see our full selection of Fall and Halloween prints or search our online fabric offering to see what's new.
The most highly anticipated Halloween collection just came through our door this morning! Tiny Frights is here! Another fabulous collaboration from the ladies at Ruby Star Society, this time featuring itty-bitty Halloween motifs in their signature modern color palette. We're currently working to get it checked in but you can start ordering now online and select shipping or pick up!
FALL S.A.B.L.E. SALE
Saturday, September 30th, 9am - 2pm
Vendor registration is now open on our website under "classes" so hop online and reserve your vendor stall right away! S.A.B.L.E. stands for Stash Accumulated Beyond Life Expectancy. It's real. We know from experience and we want to help you out. We have 25 parking stalls available to rent for $25 each where quilters can set up shop in our parking lot with sewing goods they are ready to part with! It's loads of fun shopping the giant de-stash! Please join us!



If you're not quite ready to go full pumpkin spice latte, this quilt will ease you gently form warm to cool. With the feel of sun washed linens of late summer days, the Mosaic Quilt is made of oversized blocks that show off lovely floral prints by Art Gallery Fabrics. Pieced by Emilee Harward, the background is a dappled Rifle Paper Co. Basic and with simple, swirling floral E2E quilting by Dorene Cole, this one is ready to hang in the summer breeze. Kits are available in-store and online now! You'll find the pattern in one of our favorite go-to pattern books, Quilt Big by Jemima Flendt.
---
Upcoming Sales & Events

Magic Word Monday
This Monday's Magic Word is "FALL" Enter the magic word as a coupon code online 08/07/23 to receive FREE SHIPPING SITE WIDE! Local customers can repeat the Magic Word at the register on Magic Word Monday and show that you follow us on social media for 20% OFF ONE REGULAR PRICE ITEM OF YOUR CHOICEl! Some exclusions may apply. Cannot be combined with other offers. We will not hold items or pre-cut yardage for this special offer.

Handwork Club
Every Tuesday, 10:00am - Noon
This delightful weekly club is for anyone who would like to work on a hand stitching project while learning new hand stitching skills. It's a great chance to finish our own projects and relax with a fun gathering of sewing friends. No fee to attend. Simply come and join us!

Wrong Price Wednesday!
Every Wednesday our pre-cut fat quarters are only $3.00! Regular Price $3.75.

Time Out at the Wagon (Open Sew)
Every Wednesday, 10:00am to 4:00pm
Put yourself in Time Out at the Wagon in our School House located directly behind the quilt shop! At times we all need time out from housework, phone calls, and everyday responsibilities. Bring your current sewing project to "Time Out at the Wagon" and do just that. Marsha is looking forward to being in Time Out and hopes lots of you will join her.

Thank you for supporting your local brick-and-mortar quilt shop!
We feel honored to be part of such a wonderful quilt-making community.

We hope you'll visit us again soon,
Jen and the Girls
at Corn Wagon Quilt Co.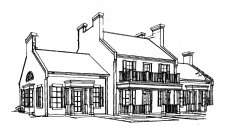 We would love to hear from you!
801-491-3551
cornwagonquilts.com