Have you ever wondered why our quilt shop is called Corn Wagon? As you may have guessed, there's a story to be told. Established in 1999 by Jud and Marsha Harward, Corn Wagon Quilt Co. began as a concept built around a farm produce stand. You may recognize the Harward name from their famous summer sweet corn wagons scattered across Utah. For decades now, the family has set up their flagship location in the parking lot across the street from where the quilt shop is now located. When a nearby property went up for sale on the corner 303 East 400 South, Jud made plans to cater the corner lot to feature their farm-fresh produce while a small row of shops along the back would house a bakery, cafe and, you guessed it, a little fabric store. It was a surprise to his quilt-making wife, Marsha, who was appointed as quilt shop proprietor. Soon after the property was secured, Jud and Marsha made a trip to pick up their daughter from her religious mission in Nauvoo, Illinois. There, they fell in love with the historic architecture and Jud was inspired to change up his plan.
Jud took inspiration from the historic home of Heber C. Kimball when he designed our beautiful brick-and-mortar building to stand prominently on the corner lot. When complete, it was home to the Pioneer Bakery and Cafe (you may still crave their blueberry donuts) as well as a (larger than originally planned) quilt shop. As for the farm fresh produce stand... well, you'll still find it in the parking lot across the street. And so, the quilt shop earned the name Corn Wagon Quilt Co.
Since then, our quilting goods have completely taken over the three-story building. That's 4,000 sq.ft. filled with the latest in quilting ideas and products! Our staff has grown from 12 to over 20 fabulous, fabric-loving employees. Our goal is the same as it was in the beginning; to provide you with friendly, expert advice whether it be in fabric selection, piecing, quilting or handwork. When you walk through our doors, we hope you find Corn Wagon Quilt Co. to be a happy place where your creativity can grow and thrive to be as sweet as the corn in our family fields.
FALL S.A.B.L.E. SALE
SATURDAY, SEPTEMBER 30, 9AM -2PM
Just a few vendor stalls left! Reserve yours today on our website under "classes." S.A.B.L.E. stands for Stash Accumulated Beyond Life Expectancy. It's real. We know from experience and we want to help you out. Rent a stall for $25 where you can set up shop in our parking lot with sewing goods you are ready to part with! It's loads of fun shopping the giant de-stash! Mark your calendars! We hope to see you there!

END-OF-SUMMER KIT SALE! Beginning tomorrow, Saturday, August 26th, you'll find a few of our kits on special, 20% to 40% off! Look for the signs on our shop samples and discount dots on our kits. We're making room for the next season and need your help! Online shoppers will find great deals starting TODAY on select kits on our website under "shop" > "featured products" (or click here). Watch our stories on social media tomorrow for a peek at what's on sale (with direct links to buy online)! Many of these are the last of their kind, so get 'em before they're gone!
Here we have just two of the quilt kits you'll find on sale. Between the Lines (above) was designed by Denyse Schmidt, featuring her Darling fabric collection. Pick it up for 25% off which means this 66" x 88" quilt kit is only 126.75! Positive Vibes (below) was designed by Amber Johnson to showcase her debut collection, Treasured Threads. This cutie can be yours for 20% off which means this 71" x 85" quilt top goes home with you for $143.99. You get the idea... some fantastic quit kits at amazing prices in-store and online.

---
Upcoming Sales & Events

Magic Word Monday
This Monday's Magic Word is "WAGON." Local customers can repeat the Magic Word at the register on Magic Word Monday and show that you follow us on social media for 20% OFF ONE REGULAR PRICE ITEM OF YOUR CHOICE! Enter the magic word as a coupon code online 08/28/23 to receive FREE SHIPPING SITE-WIDE! Some exclusions may apply. Cannot be combined with other offers. We will not hold items or pre-cut yardage for this special offer.

Handwork Club
Every Tuesday, 10:00am - Noon
This delightful weekly club is for anyone who would like to work on a hand stitching project while learning new hand stitching skills. It's a great chance to finish our own projects and relax with a fun gathering of sewing friends. No fee to attend. Simply come and join us!

Wrong Price Wednesday!
Every Wednesday our pre-cut fat quarters are only $3.00! Regular Price $3.75.

Time Out at the Wagon (Open Sew)
Every Wednesday, 10:00am to 4:00pm
Put yourself in Time Out at the Wagon in our School House located directly behind the quilt shop! At times we all need time out from housework, phone calls, and everyday responsibilities. Bring your current sewing project to "Time Out at the Wagon" and do just that. Marsha is looking forward to being in Time Out and hopes lots of you will join her.

Thank you for supporting your local brick-and-mortar quilt shop!
We feel honored to be part of such a wonderful quilt-making community.

We hope you'll visit us again soon,
Jen and the Girls
at Corn Wagon Quilt Co.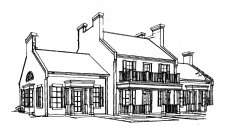 We would love to hear from you!
801-491-3551
cornwagonquilts.com