Ever wonder about the process behind designing fabric? Obviously an inspired artist must put their brush, pen or stylus to work but how does that design find its way to printed fabric? The process is interesting and the exciting thing is, you can learn how! YES, I'm talking to YOU! We recently connected with the mother/daughter duo behind Clara Jean Design and got to thinking, why not offer a course on how to design fabric? A Surface Design 101, if you will. Well, we're going to give it a go right here at our Schoolhouse in just a couple of weeks!
As founders of Clara Jean Design, Shauna Little and Afton Harding have worked to bring their designs to Dear Stella Fabric, as well as to wallpaper, sporting goods, clothing, paper goods and greeting cards. You could say, together they have perfected the art. You'll find their latest fabric collection, Ma Belle, is currently on our shelf ( and website) and it's oh, so darling! Check it out...
Where in the process, exaclty, will this class begin? Right from the start! Clara Jean Designs begin with the stroke of a brush. In this case, you'll be introduced to watercolor and will practice stroke techniques for flowers and leaves. You'll create your own original work of art. That's just the first class!
The next step is to upload and digitally edit your work of art to make it applicable for custom surface design with a pattern repeat. You'll learn this next step using programs such as Procreate, Photoshop or Adobe Illustrator in class two. For those looking to design commercially, this is where building your portfolio begins; with an array of unique design files that can be adapted to a variety of products and submitted to manufacturers. In Surface Design 101, our next step will be to vet your design and submit it to Spoonflower for printing. That will make for an exciting third class! And finally, in class four, you will design a quilt block or other small project to feature your unique fabric design. Corn Wagon would love to temporarily display your finished block to promote future classes!
We're opening 10 seats for our first round of this exciting four-part course at the special introductory rate of $99 (that's just $25 per class)! We will meet at the Schoolhouse every Thursday afternoon, 1:00 - 5:00 p.m. beginning September 14th through October 5th. You can register here now so that you don't miss out on the opportunity to learn the art of Surface Design at such a fantastic price! For complete details, including information about the water color kit ($20) and required computer programs (not included in class fee) please see our full class description here.
Have you been to the Utah Quilt Show?
Don't miss this special presentation being held at the Springville Museum of Art in conjunction with the 49th Annual Utah Quilt Show! You'll enjoy learning some textile history from Anna T. Rolapp who, quite literally, has a degree in quilt studies! Get in on her lecture September, 13th, 4:00 - 5:30 p.m. at the Springville Museum of Art. Be sure to swing by and see us while you're in town! The Utah Quilt Show will remain on display through September 23rd, 2023. Don't miss it!


Corn Wagon Quilt Co. will be CLOSED Monday, September 4th for Labor Day
But that doesn't mean we won't be having a SALE! Tomorrow, Saturday, September 2nd, enjoy 20% off our selection of Fall fabric yardage including Halloween prints! You'll find them all in our main lobby area near our register -- and we have a lot! Online shoppers, use coupon code LABORDAY for 20% off Fall and Halloween Yardage Saturday 09/02/23 - Monday 09/04/23!!! Our End-of-Summer Kit Clearance is still going strong too! Look for select kits labeled 20% - 40% off NOW online and in-store! We hope you all have a wonderful long weekend full of fabric and sewing!

---
Upcoming Sales & Events

Handwork Club
Every Tuesday, 10:00am - Noon
This delightful weekly club is for anyone who would like to work on a hand stitching project while learning new hand stitching skills. It's a great chance to finish our own projects and relax with a fun gathering of sewing friends. No fee to attend. Simply come and join us!

Wrong Price Wednesday!
Every Wednesday our pre-cut fat quarters are only $3.00! Regular Price $3.75.

Time Out at the Wagon (Open Sew)
Every Wednesday, 10:00am to 4:00pm
Put yourself in Time Out at the Wagon in our School House located directly behind the quilt shop! At times we all need time out from housework, phone calls, and everyday responsibilities. Bring your current sewing project to "Time Out at the Wagon" and do just that. Marsha is looking forward to being in Time Out and hopes lots of you will join her.

Thank you for supporting your local brick-and-mortar quilt shop!
We feel honored to be part of such a wonderful quilt-making community.

We hope you'll visit us again soon,
Jen and the Girls
at Corn Wagon Quilt Co.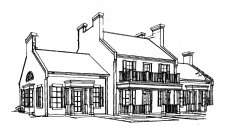 We would love to hear from you!
801-491-3551
cornwagonquilts.com