Melissa Corry is Coming to Corn Wagon for 3 Awesome Classes & a Trunk Show!




Learn Something New at Corn Wagon Too!
We are delighted to welcome Melissa Corry to the Wagon this October for 3 exciting classes and a trunk show! Melissa is an accomplished quilter from Utah. She founded her blog, Happy Quilting in 2010 and is amazed at how quickly it has grown to include blog and video tutorials, quilt-alongs and more. She is the designer of many quilt patterns and the author of two books. Along with being a wife and mother to five children, she keeps a busy schedule as she travels to teach and present quilty wisdom across the country. With her contagious smile and friendly spirit, you will love learning form Melissa! We have three of her beautiful quilts now on disply here at the shop along with books an patterns available online and in-store. To learn more about Melissa and her beautiful work, please visit her blog: www.happyquiltingmelissa.com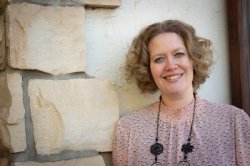 Friday, October 13th, 6:00pm - 7:00pm in the Horizon Room at Corn Wagon Too
Sit in on this inspiring presentation as Melissa shares quilts from her Fast & Fun Quilts book! In the book, she teaches you to transform 10" squares into quilts that are so fun to make!
Light refreshments will be served.
Register here for $25

Please do not bring a machine as this is a trunk show and not a formal class -- although a notebook and camera are both welcome! The Fast & Fun Quilts book is not required for the trunk show but we know you'll wish you had one! Order yours today by clicking the image below:
---
QUILT CLASS: NORDIC NIGHTS
Friday, October 13th, 6:00 p.m. - 7:00 p.m. at the Schoolhouse
$40 Class Fee. Supplies sold separately.
Nordic Nights by Melissa Corry is a stunning block with dramatic flare and an offset layout that gives it both sparkle and sophistication! This quilt is FQ-friendly, so it is perfect to pick a FQ bundle or grab from your stash. The easy three-pin method makes these Modified Drunkard's Path curves so fast and fun -- and with lots of size options, you are sure to have a finish that is absolutely gorgeous!
Oh, and wouldn't it shine in Christmas fabrics?

Acrylic Templates for the Modified Drunkard's Path units are optional for this class, but make cutting easier and more accurate. They are available now in-store and online here.


---
QUILT CLASS: SUMMER BREEZE

Summer Breeze is one of Melissa Corry's first patterns -- and it's still such a favorite!

We only have 3 seats left in this class so don't wait to register!

This pattern is easy to follow with step-by-step instructions. The graphic star-like blocks are so satisfying and fun to make -- you'll make this one quick as you can!

Saturday, October 14, 10:00 a.m. - 1:00 p.m.

$30 class fee. Supplies sold separtely.
---
QUILT CLASS: MOROCCAN LULLABY 2
Saturday, October 14th, 2:00 p.m. - 5:00 p.m. at the Schoolhouse
$30 Class Fee. Supplies sold separately.
Join Melissa Corry in this half-day class learning the ins and outs of the Moroccan Lullaby 2 pattern. This graphic, FQ-friendly design allows you to showcase some beautiful prints, and has inner and outer borders to give it a great frame. The no-waste lattice method gives you big blocks and gives you a gorgeous quilt in no time!
How cute is this baby version!
---
General Class Information
Classes at the Corn Wagon Quilt Co. are held in-person at our new, state-of-the-art Schoolhouse at Corn Wagon Too, located directly behind the Quilt Shop. You'll love sewing in this beautiful space! All class supplies are 15% off to those registered and you'll receive 15% off regular price items purchased on the day of your class at Corn Wagon Quilt Co.
Please, click the image below for our complete class policies.
All class fees are due upon registration.
Class fees reserve your seat and compensate instructors for their time and expertise.
For this reason, class fees are not refundable for any reason.
Thank you for supporting your local brick-and-mortar quilt shop.
We hope to sew with you again soon!

Corn Wagon Quilt Co.
303 East 400 South
Springville, Utah 84663

801-491-3551
www.cornwagonquilts.com