If you're wondering how to spend your weekend
and you happen to be near Utah County, there's no shortage of quilting goodness going on! The real question here is, where to begin? I plan to fit in a little bit of everything! Here's my weekend itinerary:

1. A walk through the Garden of Quilts at Thanksgiving Point in Lehi
2. A stroll through the Utah Quilt Show at the Springville Museum of Art
3. Celebrate National Sew a Jelly Roll Day at the Corn Wagon Retreat
4. Visit and support all my favorite local quilt shops along the way

Can it be done? You bet it can! And it will all be done with the best of sewing friends.
First Stop: the annual
Garden of Quilts
at Thanksgiving Point. A walk through the Ashton Gardens is a feast for the senses any day of the week but there's nothing quite like seeing the gardens layered with quilts of all kinds. 50 acres of stunning landscape filled with hundreds of quilts! They're hanging from the trees, arbors, gazebos, everywhere you look they are floating in the breeze. You'll also find vendors and trunk shows along the garden path. It's an exhibit every quilter should experience and it's going on right now! Purchase your tickets from
thanksgivingpoint.org
and head out to the Ashton Gardens today or tomorrow, September 15th and 16th. You won't be disappointed!
Next Stop:
The 49th Annual Utah Quilt Show
at the Springville Museum of Art is nearing the end. Just a 25 minute drive from the Garden of Quilts (and only two blocks from us -- COME SAY HI!) you can catch Utah's largest juried quilt show right here in Springville, Utah. Take a stroll through this historic art museum and be inspired by over 100 entries by Utah quilt makers. Only one week left to catch this year's masterpieces. Take 30 minutes or a few hours and soak in the beauty of exquisite textile art. Last day to see the show will be Saturday, September 23rd. Please note, the museum is closed Sundays and Mondays. Admission is free! Donations to the museum are appreciated.
Final Destination:
Project Jelly Roll,
right here at the Corn Wagon! We'll be rounding out the weekend with a day of sewing Jelly Rolls at our retreat center.
You can too!
We have seats left for tomorrow, September 16th -- It's National Sew a Jelly Roll Day! Bring a lunch and sew the day away, 10am-5pm. We'll serve up treats, giveaway prizes, and have free Jelly Roll patterns courtesy of Moda! Register now on our
website
. If you can't join us at the retreat, we hope you'll celebrate from your own sewing room by dusting off a Jelly Roll from your stash and sewing up something wonderful. The quilt below, Pocket Change, is one of
8 favorite FREE Jelly Roll pdf patterns
by Moda, available now on our
website!
FALL S.A.B.L.E. SALE!
SATURDAY, SEPTEMBER, 30TH, 9AM-2PM
We have a few last minute vendor stalls so if you were on the fence about selling some of your S.A.B.L.E. now's your chance to jump in! Reserve a vendor stall for $25 online before they're gone. You can even team up with your quilting BFF and vend together!

S.A.B.L.E. SHOPPERS GET READY! It's just two weeks away! Find quilting treasures galore right here in our parking lot, plus clearance yardage in our Schoolhouse!



NEW TO THE SHOP! The beautiful Lighthearted Quilt was designed by Camille Roskelley to be featured as part of Moda's Stitch Pink initiative to benefit breast cancer research and treatment. October is Breast Cancer Awareness Month so pick up a kit and be ready to join this special sew along coming soon through Moda Fabrics and Thimble Blossoms!
A note from the designer:
"What does it mean to be lighthearted? To me it means to be cheerful, full of love, and enjoying the simple things in life. Some of my favorite people have been lighthearted and full of hope, even in the middle of difficult treatments and challenging times. This collection is a tribute to them....
I'm am so honored to be a part of Moda's Stitch Pink program . Too many women I love and adore have fought a battle with breast cancer over the years and watching them fight has been both inspiring and life changing. My hope with this collection is that we can do a lot of good through raising funds for important services and research as well as encouraging those in the middle of treatment. We love you and we are cheering you on."
- Camille Roskelley, Thimble Blossoms

You'll find this beautiful kit as well as yardage from the Lighthearted collection is now available in-store and online. As always, it's even prettier in person so stop in and see!
Images courtesy Thimble Blossoms and Moda Fabrics
---
Upcoming Sales & Events
Magic Word Monday
This Monday's Magic Word is "QUILTYFUN" Enter the magic word as a coupon code online 09/18/23 to receive 20% OFF ALL FABRIC YARDAGE! Local customers can repeat the Magic Word at the register on Magic Word Monday and show that you follow us on social media for 20% OFF ONE REGULAR PRICE ITEM OF YOUR CHOICE! Some exclusions may apply. Cannot be combined with other offers. We will not hold items or pre-cut yardage for this special offer.
Handwork Club


Every Tuesday, 10:00am - Noon
This delightful weekly club is for anyone who would like to work on a hand stitching project while learning new hand stitching skills. It's a great chance to finish our own projects and relax with a fun gathering of sewing friends. No fee to attend. Simply come and join us!

Wrong Price Wednesday!
Every Wednesday our pre-cut fat quarters are only $3.00!

Regular Price $3.75.



Time Out at the Wagon (Open Sew)
Every Wednesday, 10:00am to 4:00pm
Put yourself in Time Out at the Wagon in our School House located directly behind the quilt shop! At times we all need time out from housework, phone calls, and everyday responsibilities. Bring your current sewing project to "Time Out at the Wagon" and do just that. Marsha is looking forward to being in Time Out and hopes lots of you will join her.

Thank you for supporting your local brick-and-mortar quilt shop!


We feel honored to be part of such a wonderful quilt-making community.



We hope you'll visit us again soon,
Jen and the Girls
at Corn Wagon Quilt Co.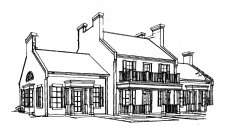 We would love to hear from you!
801-491-3551
cornwagonquilts.com