Skip Navigation
Website Accessibility
Santa's Coming... Quilts for Christmas have already arrived!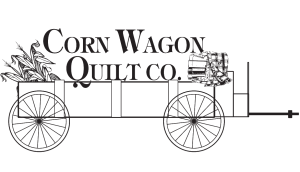 Dare I say it aloud? I know it's crossed your mind and as quilters, the time to get ready has come; so say it with me now, Santa's coming. Some of you may already be hanging the lights and trimming the tree while others are in denial (I fall somewhere in between) but with snow officially capping the Wasatch, we must face the facts. It's time to quilt for Christmas. Holiday fabric is here and we have three new Christmas projects on display! If you're wondering about getting a quilt in the queue to be finished for Christmas giving, jot down these dates:
For guaranteed Christmas delivery, we must have your quilt top and backing ready for quilting at the shop no later than December 7th for E2E computerized quilting by Dorene Cole and no later than November 22nd for custom quilting by Ramona Sorensen. Quilts checked in after these dates cannot be guaranteed by Christmas but may be evaluated case by case. Please don't hesitate to call us with any questions about our machine quilting services. We look forward to helping you finish up your holiday to-do list!
Ho, ho, ho! Santa's bag has lots of toys for little girls and little boys! Sampler blocks in vintage-inspired Christmas fabrics frame a nostalgic printed panel. This classic Santa panel was co-designed by Renee Nanneman and Karen Walker of Laugh Yourself Into Stitches, using a vintage 1950's Santa 5 foot sign-board that Karen found at an antique shop many years ago. Our Ho Ho Ho Quilt kit includes the pattern by Renee Nanneman and Retro Ho Ho Ho fabrics also by Renee for Andover Fabrics for piecing this generously sized, 70" x 94" quilt top and binding for $174.99. Our shop sample was pieced by Averi Reilly and quilted with E2E holly berries by Dorene Cole. We also have the panel available individually with either a grey or soft green background so you can put together your own quilt design full of Christmas magic. The Ho Ho Ho! Quilt pattern is a free download available here.
Jolly Old St. Nick will bring smiles and cheer to your holiday decor year after year! Cymoni Whatcott put together a merry, scrappy mix of prints and solids for this version of the popular St. Nick quilt by Lella Boutique. Kit includes the pattern and yardage as shown for piecing the 80.5" x 80.5" quilt top and binding for $174.99. We absolutely love the vintage ornament E2E quilting by Dorene Cole!
When we say Santa's coming... we may just be referring to the new block-of-the-month beginning January 2024! Art to Heart has some of the cutest holiday designs -- and Natalie Smith just fell in love with this darling Santa's Coming quilt! This sew-along class will be a lot of fun, with tips and tricks all along the way. Finishing at 72" x 72", this throw will be perfect for holiday snuggling!

Each section of the Better Not Pout quilt is a delight to piece – and breaking it into a 10-month program means you could have a finished quilt by Christmas 2024! This version of the Better Not Pout quilt features a scrappy mix of fabrics (included in your subscription) from various designers we adore. This Block of the Month class will meet every FIRST THURSDAY, 6 - 9 p.m., starting January 2024 and ending October 2024. At each BOM class, we will distribute fabrics, do a show & tell, and have a short demo, followed by sewing time, all at the Schoolhouse. Pdf files with tips and tricks will also be provided by Natalie via email.
For subscription terms, full program details and the chance to register please visit the website by clicking here.
Meet Melissa Corry at Corn Wagon Too
FRIDAY, OCT 13TH & SATURDAY, OCT 14TH
We are delighted to welcome Melissa Corry of Happy Quilting for 3 exciting classes and an evening Trunk Show featuring projects from her popular book, Fast & Fun Lap Quilts. Stop in the shop to see 3 of her gorgeous quilts now on display! Register for her trunk show or classes online here and join us! You're going to love Melissa's friendly personality, professional instruction and methods for fast and fun quilting!
Stitch Pink 2023 kicks off this week on Camille Roskelley's Instagram page @thimbleblossoms ! The beautiful Adore quilt and Lighthearted fabric collection was designed by Camille to be featured as part of Moda's annual Stitch Pink initiative to benefit breast cancer research and treatment. As you know, October is Breast Cancer Awareness month so pin on a pink ribbon and pick up a kit knowing your purchase benefits a very important cause -- and wouldn't a quilt be a great comfort to someone fighting the battle?
A note from the designer:
"What does it mean to be lighthearted? To me it means to be cheerful, full of love, and enjoying the simple things in life. Some of my favorite people have been lighthearted and full of hope, even in the middle of difficult treatments and challenging times. This collection is a tribute to them....
I am so honored to be a part of Moda's Stitch Pink program . Too many women I love and adore have fought a battle with breast cancer over the years and watching them fight has been both inspiring and life changing. My hope with this collection is that we can do a lot of good through raising funds for important services and research as well as encouraging those in the middle of treatment. We love you and we are cheering you on."
- Camille Roskelley, Thimble Blossoms
---
Upcoming Sales & Events

Magic Word Monday
This Monday's Magic Word is "SANTA" Enter the magic word as a coupon code online 10/09/23 to receive 20% off ALL FABRIC YARDAGE! Local customers can repeat the Magic Word at the register on Magic Word Monday and show that you follow us on social media to receive 20% OFF ONE REGULAR PRICE ITEM OF YOUR CHOICE! Some exclusions may apply. Cannot be combined with other offers. We will not hold items or pre-cut yardage for this special offer.

Handwork Club
Every Tuesday, 10:00am - Noon
This delightful weekly club is for anyone who would like to work on a hand stitching project while learning new hand stitching skills. It's a great chance to finish our own projects and relax with a fun gathering of sewing friends. No fee to attend. Simply come and join us!

Wrong Price Wednesday!
Every Wednesday our pre-cut fat quarters are only $3.00! Regular Price $3.75.

Time Out at the Wagon (Open Sew)
Every Wednesday, beginning at 10:00 a.m. - 4:00 p.m.
PLEASE NOTE: Open Sew will end at 2:00p.m. through the month of October.
Put yourself in Time Out at the Wagon in our School House located directly behind the quilt shop! At times we all need time out from housework, phone calls, and everyday responsibilities. Bring your current sewing project to "Time Out at the Wagon" and do just that. Marsha is looking forward to being in Time Out and hopes lots of you will join her.

Saturday Sampler
Beginning Saturday, October 14th
We'll have your finishing kit ready fo you to pick up! Can you believe we've come to the end our our quilting adventure? Your finishing kit was included in the cost of our Saturday Sampler 2023 program. We will also have some fabulous backing options set aside with a special discount for our Satrday Sampler Adventurers through the following Saturday! We can't wait to see how your own unique quilt comes together!

Thank you for supporting your local brick-and-mortar quilt shop!
We feel honored to be part of such a wonderful quilt-making community.

We hope you'll visit us again soon,
Jen and the Girls
at Corn Wagon Quilt Co.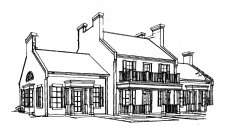 We would love to hear from you!
801-491-3551
cornwagonquilts.com