Skip Navigation
Website Accessibility
Bring Out the Party Quilts! Corn Wagon's Bday is Coming Up Soon!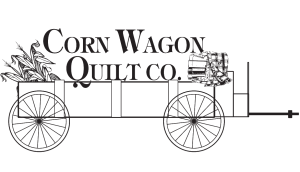 What constitutes a party quilt, you ask? Picture yourself at the party of the year. What surrounds you? Electric lights, high-volume music, bright balloons, colorful confetti -- and best of all -- party people in the house! Now turn that good time into a quilt. All that exciting energy translated into color, contrast and visual movement, and we have ourselves a party quilt. As for the party people -- how about all your best quilty friends meeting at the Corn Wagon for our favorite celebration of the year -- our PJ PARTY is coming right up! You're invited, so save the date! Saturday, November 4th we will open our doors early at 9:00 a.m. for our annual PJ Party. It's our biggest sale of the year! We will announce our in-store discount schedule as well as an online coupon code in a future newsletter and on social media so stay tuned!
The party quilt above was made by Chris Chamberlain using a roll of 2.5" precut strips and Fairy Dust background by Tula Pink. The pattern, Step This Way is a free download from our website found here! We're bringing out the party quilts to prep for the big day. I think you'll find these new quilts all fit the description...
Bold, modern fabrics contrast against striking solid colors for the Wild Season Quilt (above) by Kindred Quilt Co. Our kit includes a complementary copy of the free pattern available from kindredquiltco.com as well as yardage for piecing the 74" x 74" quilt top and binding for $139.99. Pieced by Cymoni Whatcott. E2E quilting in-house by Dorene Cole.
Inspired by Then Came June's original Star Adventure quilt, our kit (below) includes a bright mix of bold solids, sashed with a classic black and white woven gingham. Our Star Adventure quilt (above) was pieced by Lynette Christensen. E2E quilting in-house by Dorene Cole. Pick up a kit for this 69" x 83" cutie that includes the pattern and gingham binding for $139.99, then join the Sew Along going on now at https://thencamejune.com/blogs/star-adventure-sal
The playful color palette below is based on the Pips collection by Aneela Hooey for Moda. Illustrations featuring kids on swings and scooters, happy pups and high-top sneakers stand out against a solid white background in this fast and fun Star Trick quilt pattern, also by Aneela Hooey. Clever blocks create a star with a modern twist! Our kit includes the fat-quarter friendly pattern and yardage for piecing the 70" x 70" quilt top and binding for $139.99. Suzanne Jackman spotted this adorable collection and whipped up a sample for us in no time at all (quick quilts are another reason to par-tay)! E2E quilting in-house by Dorene Johnson.
2024 REGISTRATION IS NOW OPEN
For this year's exciting new block-of-the-month,
Natalie Smith of ella+charming
has designed an
original mystery quilt
in a
10-month program
that finishes at approximately 68" x 78". With a variety of blocks -- including some you've definitely never pieced before! -- and a unique setting, this sampler BOM will be so much fun! If you're confident with basic piecing skills, you can do this and you'll enjoy gaining some new quilting knowledge as we go. Video tutorials will be available on our YouTube channel
@cornwagonquilts
so be sure to
subscribe
to follow along with the program. We'd love you to come and play in the garden with us this year!
Sign up here!
---
Upcoming Sales & Events

HALLOWEEN YARDAGE IS NOW ON SALE 20% OFF
Check out our selection of Halloween cotton prints in-store and online and take advantage of 20% while supplies last!
Magic Word Monday
This Monday's Magic Word is "PARTY" Enter the magic word as a coupon code online 10/23/23 to receive 20% off regular price QUILT KITS! Local customers can repeat the Magic Word at the register on Magic Word Monday and show that you follow us on social media for 20% off one regular price item of your choice! Some exclusions may apply. Cannot be combined with other offers. We will not hold items or pre-cut yardage for this special offer.

Handwork Club
Every Tuesday, 10:00am - Noon
This delightful weekly club is for anyone who would like to work on a hand stitching project while learning new hand stitching skills. It's a great chance to finish our own projects and relax with a fun gathering of sewing friends. No fee to attend. Simply come and join us!

Wrong Price Wednesday!
Every Wednesday our pre-cut fat quarters are only $3.00! Regular Price $3.75.

Time Out at the Wagon (Open Sew)
Every Wednesday, 10:00am
PLEASE NOTE: Open Sew will end at 2:00pm through the end of October.
Put yourself in Time Out at the Wagon in our School House located directly behind the quilt shop! At times we all need time out from housework, phone calls, and everyday responsibilities. Bring your current sewing project to "Time Out at the Wagon" and do just that. Marsha is looking forward to being in Time Out and hopes lots of you will join her.

Thank you for supporting your local brick-and-mortar quilt shop!
We feel honored to be part of such a wonderful quilt-making community.

We hope you'll visit us again soon,
Jen and the Girls
at Corn Wagon Quilt Co.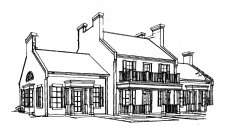 We would love to hear from you!
801-491-3551
cornwagonquilts.com