Skip Navigation
Website Accessibility
NEW BOMs for 2024 are Open for Registration! Plus Important Shop Updates.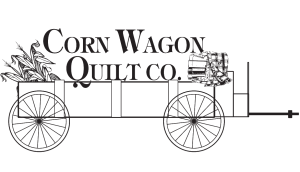 Raise your hand if you're already thinking about what to sew in 2024. (Me! My hand is up!) That's not to say I'll have all my 2023 projects finished... No, I'll still be stitching up plenty of loose ends, but that doesn't mean I won't be jumping into something new. It's just what we quilters do (wink, wink). The question is, how to choose when there are sooooooo many great quilts I want to make. How many times have we said, "So much fabric, so little time."
I've found my best bet is joining a block-of-the-month. I choose one each year and here's why. Looking forward to monthly kits is like receiving a happy little fabric surprise and I get to fall in love with a project all over again when that bundle reaches my hands. Small kits that come on a schedule mean my creative mess takes up less space. It also helps me pace my project and feel accomplished when I finish my monthly assignment. It also leaves windows of opportunity to work on other quilts at the same time so I'm less likely to get burned out on a project. Before you know it, the year is over and you have a finished quilt top! Chances are you've learned a few new skills to boot. Our NEW BOMs for 2024 are now open for registration online and in-store. Click images below to read full details for each program on our website. Which one (or two or three) will you choose?
-/+
Tara Faughnan's Roam medallion quilt (above) is the perfect way to explore a beautiful harmony of colors and values, with a modern twist. Each round demonstrates a wide range of techniques that will build the skills of novice quilters and will be a fun play day for the experts. Techniques include traditional piecing, strip piecing and an easy no-tear paper piecing. With a full complement of excellent video tutorials and online learning support provided exclusively for all BOM participants (a $100 value provided for free to those registered via link and password through Thinkific), Tara will share her tips and tricks for each step of the way, ensuring everyone has a great time and comes away with a beautiful quilt! There will not be an in-person class because we are confident these tutorials will offer all the help you'll need. Roam BOM kits include the Roam pattern by Tara Faughnan and beautiful Artisan Cotton fabric yardage by Windham Fabrics as shown in the pattern for the "Multi" version. Finished size: 82" x 82" Binding will be included.
Our longest running BOM club, the 2nd Wednesday Club has roots in our earliest days of business more than 20 years ago. Some of these quilters have been with us since the beginning, others are new members, all are friends with a common love for quilt-making. By participating in a block-of-the-month program, this 12-month club focuses on making a new quilt each year. Fun extras include: on-time drawing, finishing and sharing UFO projects, show-and-tell and yummy treats! This is an in-person gathering but we are willing to ship monthly kits to customers within the United States. Standard shipping rates apply.
For 2024, the 2nd Wednesday Club will be making the Kona 365 Calendar block-of-the-month sampler quilt (above) by Robert Kaufman. Each block uses different Kona Solids to make a vibrant, dynamic quilt that finishes at 80" x 80". By the end of this project you will have used all 365 Kona Cotton colors over the course of 365 days! As part of this program you'll receive an awesome Kona Solids calendar where each day features a different Kona color and each month features a free Kona Cotton pattern!
Art to Heart has some of the cutest holiday designs -- and Natalie Smith just fell in love with this darling Santa quilt! This sew-along BOM class will be a lot of fun, with tips and tricks all along the way. Finishing at 72" x 72", this throw will be perfect for holiday snuggling!

Each section of the Better Not Pout quilt is a delight to piece – and breaking it into a 10-month program means you could have a finished quilt by Christmas 2024! Our version of the quilt features a scrappy mix of fabrics (different than those pictured above -- but oh, so cute) from various designers we adore. This Block of the Month class will meet every FIRST THURSDAY, starting January 2024 and ending October 2024. At each BOM class, we will meet at 6:00 pm to distribute fabrics, do a show & tell, and have a short demo, followed by sewing time until about 9:00 pm. Pdf files with tips and tricks will also be provided via email.
For this year's exciting new Saturday Sampler 2024 program, Natalie Smith of ella+charming has designed an original mystery quilt in a 10-month program that finishes at approximately 68" x 78". We can't show you what the finished quilt will look like, but we can share the color palette (above) and one 15" block (below) to give you a hint of the style you'll be working with. With a variety of blocks -- including some you've definitely never pieced before! -- and a unique setting, this sampler block of the month will be so much fun! If you're confident with basic piecing skills, you can do this and you'll enjoy gaining some new quilting knowledge as we go. Video tutorials will be available on our YouTube channel @cornwagonquilts so be sure to subscribe to follow along with the program. Your registration fee includes a finishing kit and binding. Unique rules for this program offer the BONUS opportunity of receiving monthly kits free when you bring your previous month's finished block assignment into the shop within the allotted time! We'd love you to come and play in the garden with us this year!
Check out full details for each BOM program as options, rules, prices and program structures vary. When you register for a BOM you are making a commitment for the duration of the program as noted in each listing so be sure to read through the full listing. Due to the nature of our BOM subscription programs, all registration fees and monthly kit fees are non-refundable for any reason. Shipping options within the United States are available for all of our programs for additional fees as detailed in each listing.
Corn Wagon's Birthday P.J. Party!
SATURDAY, NOVEMBER 4TH, 9AM - 5PM
You're invited to party with us in your P.J.'s as we celebrate Corn Wagon's 24th Birthday with our best sale of the year! Stay tuned for discount details in next week's newsletter as well as a coupon code for our quilty friends from afar!


UPDATES! Please note the following announcements...
- Binding Service: A price increase will go into effect as of November 1, 2023. All prices are per linear inch: $.15 to attach binding only, $.20 for machine binding, $.30 for hand binding, $.40 for specialty binding. For binding orders already in queue prior to 11/01/23, we will honor the price as noted when your quilt was checked in.
- Retreat Rentals: Our payment structure will be changing as of November 1, 2023. If you are a regular retreater, be sure to read our updated contract thoroughly to note the changes. Rental prices will stay the same but our deposit and payment schedule will be different. Reservations made prior to 11/01/23 will follow the payment structure in place at the time of booking.
- Breast Cancer Heart Pillows: Donations will be accepted through October 31st for Breast Cancer Awareness Month and donated to our local hospital's breast cancer unit for patients to keep post procedure. Find a free heart pillow pattern here. Bring your donation into the shop and receive a coupon for 20% off one regular price item of your choice!
---
Upcoming Sales & Events

Magic Word Monday
This Monday's Magic Word is "BOM" Enter the magic word as a coupon code online 10/30/23 to receive FREE SHIPPING site-wide! Local customers can repeat the Magic Word at the register on Magic Word Monday and show that you follow us on social media for 20% off one regular price item of your choice! Some exclusions may apply. Cannot be combined with other offers. We will not hold items or pre-cut yardage for this special offer.

Handwork Club
Every Tuesday, 10:00am - Noon
This delightful weekly club is for anyone who would like to work on a hand stitching project while learning new hand stitching skills. It's a great chance to finish our own projects and relax with a fun gathering of sewing friends. No fee to attend. Simply come and join us!

Wrong Price Wednesday!
Every Wednesday our pre-cut fat quarters are only $3.00! Regular Price $3.75.

Time Out at the Wagon (Open Sew)
Every Wednesday, 10:00am to 4:00pm
Put yourself in Time Out at the Wagon in our School House located directly behind the quilt shop! At times we all need time out from housework, phone calls, and everyday responsibilities. Bring your current sewing project to "Time Out at the Wagon" and do just that. Marsha is looking forward to being in Time Out and hopes lots of you will join her.

Thank you for supporting your local brick-and-mortar quilt shop!
We feel honored to be part of such a wonderful quilt-making community.

We hope you'll visit us again soon,
Jen and the Girls
at Corn Wagon Quilt Co.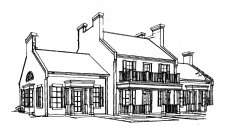 We would love to hear from you!
801-491-3551
cornwagonquilts.com