Skip Navigation
Website Accessibility
CW Birthday P.J. Party Sale is Tomorrow 11/04/23!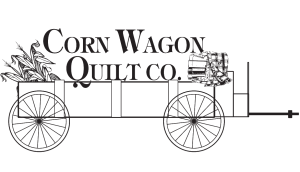 Where were you when you turned 24? For many, it's a time of transformation as we adjust to adulthood. We're deep in the process of learning and growth, be it through higher education, occupation, newly-wedded union or parenthood, the shift to a more mature state is one of growth in ways we perhaps hadn't expected.
When I turned 24, I was living in a new state with my 24-year-old husband and new baby boy. I had graduated college with a degree in interior design and was now a stay-at-home mom. I was busy in new ways and feeling a bit lost in my metamorphosis into motherhood. I was lacking a creative outlet. While sewing had never been "my thing," it definitely was my mothers and she had started working at a cute new quilt shop in my hometown called Corn Wagon Quilt Co. When visiting home, I always stopped by the shop to have lunch with my mom (remember the bakery that used to be attached to the shop? Yum!) and that's when I caught the bug. I began collecting fabric, borrowed a sewing machine and started quilting. It was just what I needed to feed my passion for color and textiles. And now, many years later, I find myself, like my mom, up to my ears in fabric and loving every minute of my time at Corn Wagon Quilt Co.
As the Corn Wagon turns 24, we celebrate the ways our place in the quilting world has developed across decades. Jud and Marsha Harward opened the quilt shop in 1999, filling just a portion of the building with traditional quilter's cottons, a small classroom and 10 talented employees. We have evolved to fill all 4,000 sq.ft. of our brick-and-mortar building (and even an online shop) with quilty goodness in a full range of styles -- so much so, that our classroom had to move next door into what we lovingly call Corn Wagon Too which also houses 3 beautiful retreat rooms. Our team of talented makers has more than doubled and our friends, oh, how we love our many quilting friends (that's YOU)! We meet new makers everyday and love the community that surrounds us. Who would have dreamed a little shop in Springville, Utah could evolve in such a way. When our doors first opened, Jud said to Marsha, " Give it 10 years..." And here we are! Happy 24th Birthday Corn Wagon!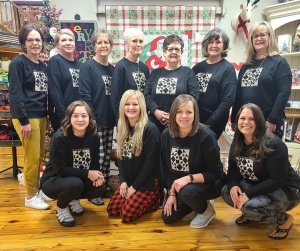 So, let's Party in our P.J.'s! We're opening early at 9:00am tomorrow, November 4th -- that's where the P.J.s come in. We want to thank you for 24 years of support by giving you special Birthday discounts at the Quilt Shop all day long! The best deals are bright and early with the discount decreasing as the day goes on, so roll out of bed, hop in the car in your P.J.s and head for the Corn Wagon first thing!

Here's a breakdown of our in-store Pajama Party Sale schedule for Saturday, November 4th:
9:00 a.m. - 10:00 a.m. 25% off regular price items

10:00 a.m. - 12:00 p.m. 20% off regular price items

12:00 p.m. - 5:00 p.m. 15% off regular price items

Wear your P.J.s into the shop and receive an additional 5% off all day!
Online shoppers can join in the celebration with 20% off regular price items
Sat. Nov. 4th through Mon. Nov. 6th 2023 on our website using coupon code BIRTHDAY at checkout!
Some exceptions may apply. Discounts valid toward in-stock, regular price items day of sale only. Cannot be combined with other offers. Sale does not apply to BOM kits, classes, retreats or services. We will not hold or precut items for this sale.
REGISTRATION IS OPEN!
SATURDAY SAMPLER 2024
We're delighted to announce that for our 2024 Saturday Sampler, Natalie Smith of Ella+Charming has designed an original mystery quilt in a 10-month program that finishes at about 68" x 78". We can't show you what the finished quilt will look like, but we can share the color palette and one 15" block (see it on our website and in-store). With a variety of blocks -- including some you've definitely never pieced before! -- and a unique setting, this sampler block-of-the-month will be so much fun! We'd love you to come and play in the garden with us this year!

WE LOVE WOOL! It's one of our favorite things to stitch and as you know, we're lucky to have a gorgeous selection of wool, hand-dyed and felted, by Marianne Michaels and Kathy Shinners. Wool is wonderful to applique with cottons, linens, flannel and of course other wools. The Frolicking Forest Friends pillow (upper right) by Jerome Thomas Designs was made by Marianne with wool applique on a unique linen background. This kit just happens to be on sale right now! Check it out here. The Bloomin' Basket pillow by Wendy Williams was made by Marianne using a mix of wool and cotton applique on a pieced cotton background. You'll find this kit here. Embellishment stitches on both pillows lend personality and interest!
We can't close a newsletter without sharing a beautiful new quilt! Flying geese arranged in a Dutchman's Puzzle block creates this star and pinwheel patchwork quilt. Marianne Michaels made the Night Winds quilt, by Emily Bailey, using a wonderful mix of woven, homespun fabrics. This 62" x 74" lap quilt lends itself well as a "man quilt." Our kit includes the Night Winds pattern by Aunt Em's Quilts and yardage in rich shades of blue and red against a black background, as shown for piecing the quilt top and binding.
---
Upcoming Sales & Events

Magic Word Monday
In conjunction with our birthday celebration, this Monday's Magic Word is "BIRTHDAY" Enter the magic word as a coupon code online 11/04/23 - 11/06/23 to receive 20% off regular price items SITE-WIDE! Local customers can repeat the Magic Word at the register on Magic Word Monday and show that you follow us on social media for 20% off one regular price item of your choice! Some exclusions may apply. May not be used toward BOM kits, classes, retreats or services. Cannot be combined with other offers. We will not hold items or pre-cut yardage for this special offer.

Handwork Club
Every Tuesday, 10:00am - Noon
This delightful weekly club is for anyone who would like to work on a hand stitching project while learning new hand stitching skills. It's a great chance to finish our own projects and relax with a fun gathering of sewing friends. No fee to attend. Simply come and join us!

Wrong Price Wednesday!
Every Wednesday our pre-cut fat quarters are only $3.00! Regular Price $3.75.

Time Out at the Wagon (Open Sew)
Every Wednesday, 10:00am to 4:00pm
Put yourself in Time Out at the Wagon in our School House located directly behind the quilt shop! At times we all need time out from housework, phone calls, and everyday responsibilities. Bring your current sewing project to "Time Out at the Wagon" and do just that. Marsha is looking forward to being in Time Out and hopes lots of you will join her.

Thank you for supporting your local brick-and-mortar quilt shop!
We feel honored to be part of such a wonderful quilt-making community.

We hope you'll visit us again soon,
Jen and the Girls
at Corn Wagon Quilt Co.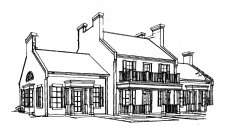 We would love to hear from you!
801-491-3551
cornwagonquilts.com